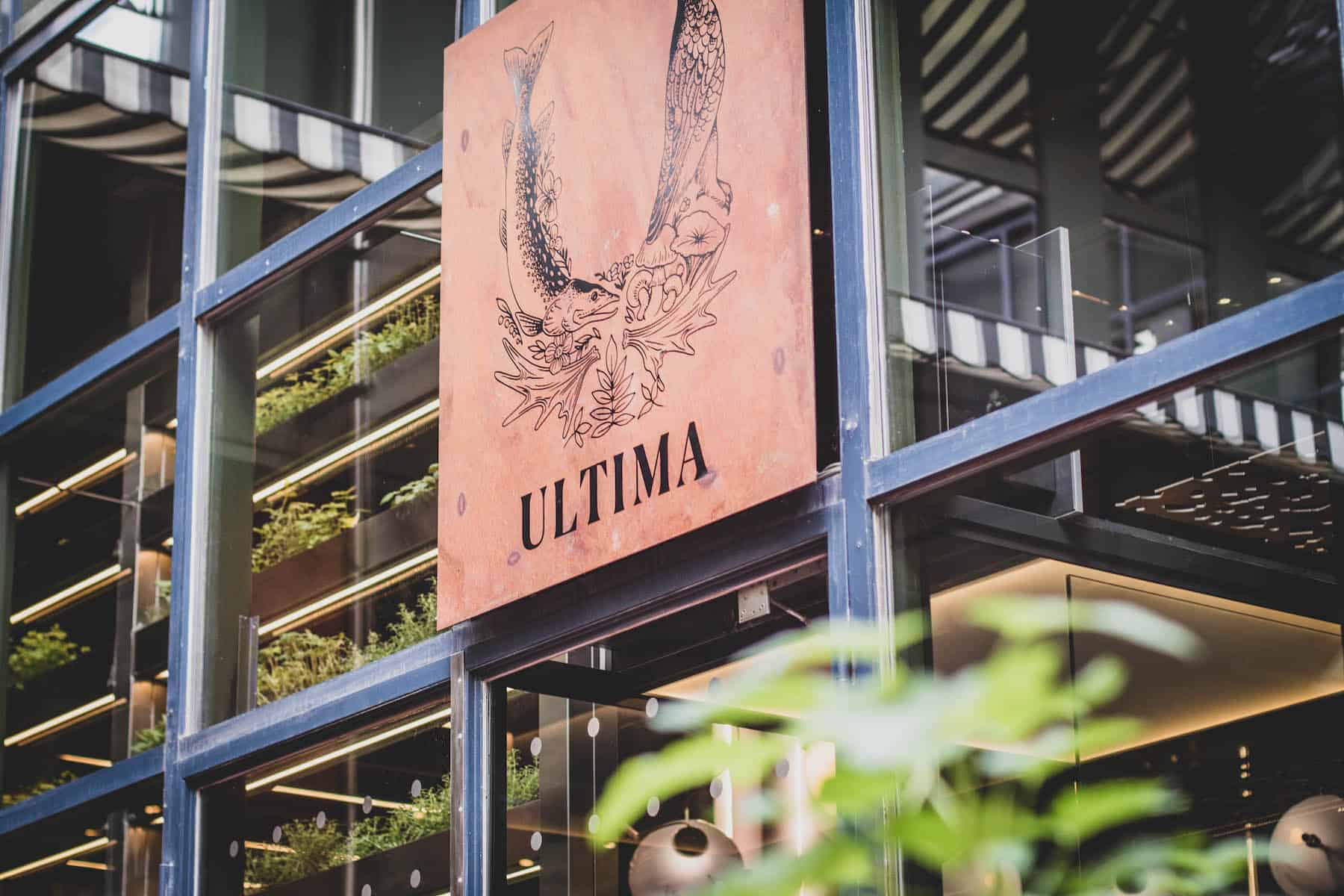 Helsinki's food scene surprises me again and again, Ultima being one of the newest additions. A microlocal restaurant with a fine dining experience, that's just something completely different. What does that even mean? Well, locally sourced products are a staple of many restaurants as it's a philosophy that's deeply rooted with Finnish restauranteurs. Microlocal essentially means, that 90% of the products used are brought in from less than a 100km radius – with some even grown inside the very restaurant location. With climate change impacting the agricultural sector, it lies upon us, says Henri, to think of alternate ways to source food, as sustainably and organically as possible. We had the chance to chat tothe owners during the visit, to get a quick tour and to try some dishes off their new autumn menu. 
---
Meet the air potato
---
Ultima lies upon the Helsinki harbour, and it's not the first restaurant that the chefs Henri Alén and Tommi Tuominen bring to this location, they already caused quite the buzz with their previous Finnjävel. Their restaurant concepts are not just about the menu, but include the entire interior, with attention to detail that's really quite impressive. But yes, apparently the air potato is quite revolutionary and already made NASA curious. The air potato needs no soil but grows solely on air and water. It's hiding in pipes around the restaurant. The giant herb walls provide the chefs with super fresh herbs and hopefully soon some winter strawberries, and the lamps are home to the local crickets. With being a great source of protein, crickets have been quite a thing here lately, with cricket bread and popcorn already being available in stores, at Ultima you can get them served along with pumpkin purée on a little tartelette, I recommend the cucumber mint cocktail with that.
---
An experimental autumn menu
---
Starting the menu was were
grilled City mushrooms (
Helsieni
) with Mushroom velouté and roasted Garlic puré
, especially the creamy bases mixed so well together and were just a party in your mouth. Alongside came the (still warm) crispy yet soft homebaked bread (I love me a good bread and salty butter, seriously, you don't need much more in life). This was followed by the main course,
grilled Perch with Dashi marinated Kohlrabi and Spirulina emulsion sauce
: hard favourite here. I really enjoy perch to begin with, and the consistency and flavour were just on point here. Also a big fan of Kohlrabi, I appreciated the way it was used and presented here. It was served with the smoothest potato purée the world has ever seen, and it was all in all just a truly delightful dish. The atmosphere in the restaurant is one of a kind as well, many materials have been recylcled from the previous restaurant, every tiny detail seems so well thought through – and you feel like in a nature museum with the giant spine hovering over you. The light design is definitely something else, it was designed with the guys who did the movie Rogue One, so they knew what to talk about. The windows are blocked out, yet the lighting can be adjusting according to the time of day and season, so what you might consider daylight coming in from the outside – it's not. While this was a controversial decision, the view on the market hall after opening hours isn't something to look at, and this set-up allows you to be fully immersed in the restaurant experience.
---
---
Finishing off with yet another very special thing, a
liquid pancake with – wait for it – lingonberry cells
. Another culinary innovation, that's not even officially allowed to be food yet. The cells from the lingonberry are prepared in a kind of jelly disk, and while you can clearly taste the berry, you can also taste the roots and the leaves, because the cells don't have their regular plant-path to follow. A bit weird, but I enjoyed it for sure. Coffee comes from Kaffa roastery, so that's a safe one there, served alongside a buttery brioche which we all need in our lives.
---
---
Restaurant Ultima in a nutshell
Ultima is an experience of its own, this is not a restaurant you come to just for the food. Foodies will surely be happy, but those who appreciate innovation, experimental cuisine and just something different, will be wowed. Local and sustainable sourcing is expensive and complicated, and that's reflected in the price. However, it's not unjustified.
The Ultima Menu comes in at a whopping 96€, the smaller menu at 74€. The Saturday lunch is an easy option at 55€ – also kids are welcome to join at only 15€. The menu changes every couple of weeks, so if you want to catch the one I tried, do it during September 2018!
Book your table and find more info on their website. Open: Monday to Friday 17.30–23.30,  Saturday 12:30–16
---
Thank you, Ultima, for the invitation!