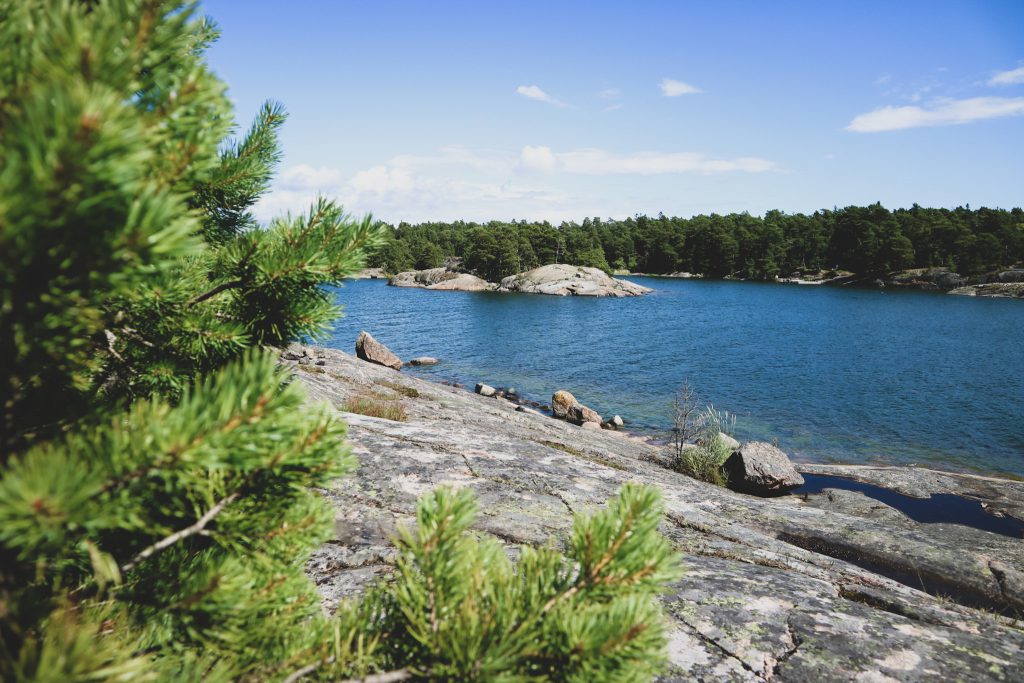 ---
Little getaways from the city, especially in the summertime for day hikes and exploring the areas closeby Helsinki, are my favourite thing to do! I had seen so much of Porkkalanniemi on social media, and I'm not sure why it took me this long to get there. I knew it looked nice, but it totally exceeded my expectations! Magnificent views, rocky shores – actually reminding me a lot of the Åland Islands where I had been recently. Porkkalanniemi is now my favourite spot for a day hike, and let me show you why.
---
---
Where it is & How to get there
The Porkkalanniemi peninsula lies South of Kirkkonummi, about 50km or an hour drive from Helsinki. We recently got a car, which opened up a whole new lot of possibilities, not that it would have been entirely necessary, but it helps to be spontaneous and be more flexible. Porkkalanniemi was probably one of the first places to visit on my list. The address of the parking lots by the starting point for the trails is Porkkalan Portti or Hirviiniity.

You can reach the peninsula by bus from the Kirkkonummi railway station. The HSL travel planner will help you further!

There is also a guest harbour if you want to arrive by boat.
---
---
Overview, terrain and trails
There are a couple of trails that are also connected with another. They range from 1,4km to 2,2km, so quite short, but I recommend doing a combination of them to see the best of the peninsula. The trails are all well-marked and the terrain is maintained (except in winter) so it's an easy hike even for beginners. The trek is so rewarding with magnificent views to the sea, up on the rocks, through amazing forest, lots of blueberries in the summer season.

On the way there or out, I hear Café Porkkala is amazing. Unfortunately, we picked the only day for our trip when they are closed, so I'll have to report back another time.
More info (in Finnish): https://www.luontoon.fi/porkkala/kartatjakulkuyhteydet
---
---
What to bring
The area is very popular for day hikes and overnight trips, meaning you can pack your tent and have a lovely bbq set up, while enjoying a trip out in the nature that really feels like you're somewhere else. There are also plenty of outhouses along the trails. For the day, make sure you have good shoes on you, the terrain is easy but it's still the forest. Enough water, sunscreen, a bucket for berries. The usual.
---
Impressions from the trail
---
Definitely my new favourite place! Can't wait to go back and maybe spend the night. The sounds of the sea was just everything.