Dining out and trying new restaurants is not only my favourite hobby – it is also delicious. Over the years I am close to saying confidently – that I have tried them (almost) all – and here is my ultimate Helsinki Guide for all things restaurant in the Finnish Capital. The Helsinki restaurants scene here has changed vastly over the years, with so many amazing options. Whether you're looking for a lunch place, a casual dinner spot great pizza or a fancy night out – I got you covered. Did I miss anything? Share in a comment!
---
---
13x Lunch & Casual Dinner
The best places that have a great lunch offer or a casual dinner option that's always delicious! Not only sharing the best of Helsinki restaurants, but also my favourite dish I always order as well!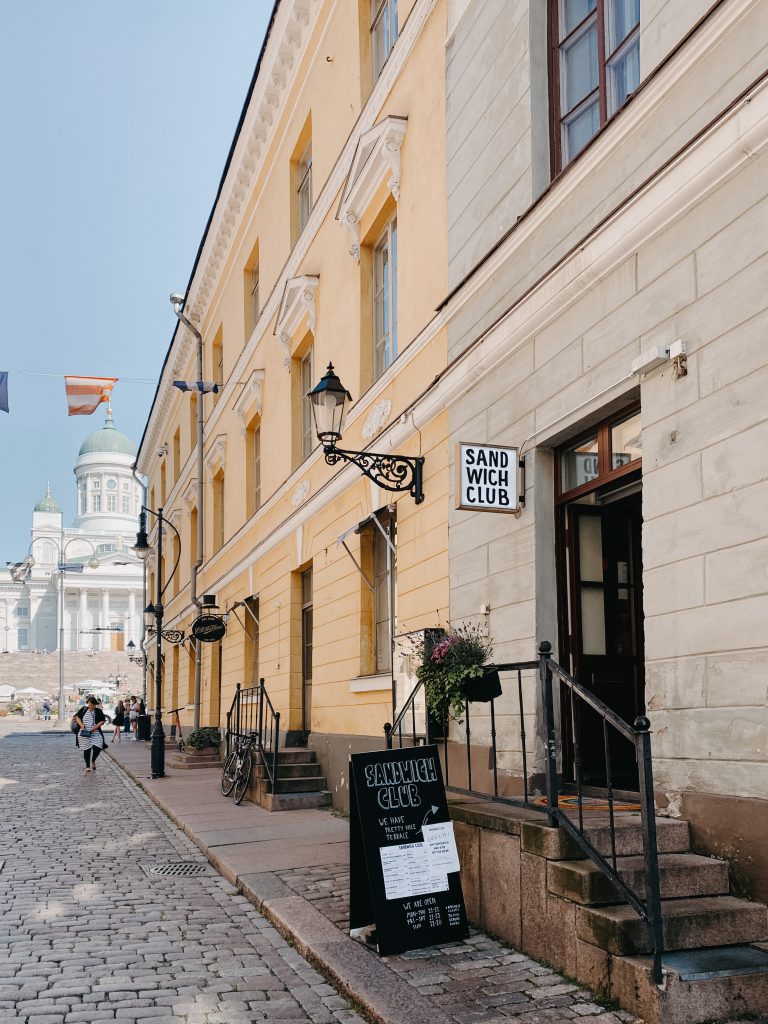 Sandwich Club: who doesn't love a good sandwich? I'm still dreaming of their grilled cheese, until then, the facon and avocado sandwich is just as great as the one and only Pork pastrami.
Minato: some of the best sushi in town, carefully prepared by a lovely team. Great lunch offer as well.
Petiscaria: the best and only spot for Portuguese food in Helsinki – the lovely team brings a piece of Portugal to Helsinki. The Piri-Piri chicken is incredible, and their crispy Seitan is the best in town. Also, the vegan Feijoada is fantastic.
Bar Restaurant 9: a classic since the mid-90s, this place is a sure value and there's something on the menu for everybody. It's always good and cozy.
Tandoor: my go-to Indian restaurant, and definitely feel-good food. I love the palak paneer, garlic tikka masala and the madras kofta. Great value, tasty Naan, just an all-over favourite of mine.
Tokyo Street: this Japanese restaurant is famous now for their hand-made noodles, my absolute go-to favourite is the dumpling soup. It's the most incredible dish.
Happy Farmer: for a quick, healthy easy lunch, Happy Farmer is a great option just by the railway station.
B-Smokery: for some serious bbq business, there's only one place in town. Fantastic ribs, pastrami and brisket.
The South Indian: new in town is The South Indian – with lovely views over street life Helsinki you can enjoy southern Indian specialities and lovely friendly service.
Momotoko: Delicious Ramen with home-made noodles and a delicious variety of options, in a couple of locations.
Social Burger Joint: definitely my favourite spot for burgers in Helsinki. The combinations are all so good, and the moving mountains vegan patty is prepared in a way that's easily better than the meat you'll find anywhere.
Sofia Bistro: very high quality and delicious seasonal lunches with a different menu every week – in a great location and lovely service.
Lopez y Lopez: in my opinion, these tacos are serious business and some of the best in town. Good lunch offer. Amazing salsas.
Pupu: sometimes you just need a good big salad, and pupu is the place to get them. Hotti with prawns, avocado and sweet potato is my favourite.
---
16x Casual Fine Dining
Possibly my favourite category of Helsinki restaurants!
Fisken på Disken: without a doubt, hands-down the best salmon soup in the city and one of the best restaurants in Helsinki. A must for every local and visitor. I can't have salmon soup anywhere else anymore.
BasBas Kulma: wonderful menu selection, great service, and one of the most popular restaurants in the city – for a reason. Reserve FAR in advance.
Same Same: a modern Asian menu with a couple of other classics as well – the tasting menu is great value for money and everything was absolutely delicious.
Pamela: delicious, fresh food off the charcoal grill, modern food with a Middle Eastern Twist. My go-to place for friend or family groups when needed any restaurant in Helsinki!
Wino: French-inspired bistro food and cuisine, in a lovely setting that's great for a date night out
Taqueria El Rey: for some of the best modern Mexican food in town, El Rey is your place. I'm here for the carnitas tacos and the house margaritas, but the local classic are the fish tacos.
Bistro Bardot: French elegance in both the cocktail and the food menu, this super central location is a great optionif you're feeling a bit fancy – or like good seafood.
Merimakasiini: their Bouillabaisse is a classic and a dish that's so good, that I'll always return for it!
Nolla: the first and only zero-waste restaurant will blow you away with not only a great concept, but delicious food, carefully selected wines and now their own beers.
Hello Stranger: modern food, with interesting combinations, lovely cocktails and great service.
Ego: beautiful location, this restaurant serves a menu full of delicious classics. Also a great lunch menu.
Yes Yes Yes: all-vegetarian menu, order a bunch of smaller dishes to share – great for a group. Also, Espresso Martini.
Apotek: this fantastic wine bar does not only have an excellent wine selection, but their small menu is also worth a visit any day.
Albina & Alexis: beautiful neighbourhood restaurant serving European food with a Nordic touch, has a breakfast and dinner menu.
Shelter: great location, modern casual dining with a menu that's been created with a lot of attention to detail. Everything I've had here was always delicious.
Paisano: this Filipino restaurant is truly a gem. Everything they do is just fantastic and full of flavour – no matter what you order. Also lovely drinks and a great team behind it.
Plein: cozy neighbourhood restaurant with a menu that's full of attention to detail and great bread.
---
7x Fine Dining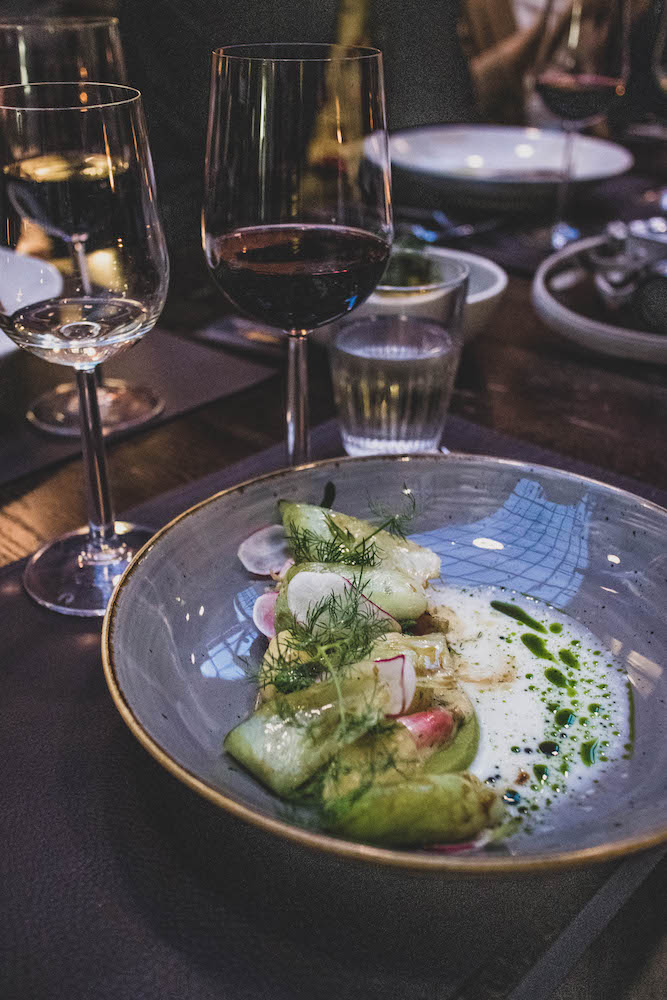 Bronda: still one of my favourite dining experiences in Helsinki, great service and a European cuisine, all in a very modern location in the city centre.
Lily Lee: modern Asian food in a casual fine dining setting – Helsinki was missing a Dim Sum place for the longest time, so finally there is one now.
Garden by Olo: set in a beautiful courtyard, the menu revolves around local ingredients that are always absolutely delicious and a delightful service experience.
Finnjävel: it started as a pop-up to celebrate Finnish classic dishes and their reinvention, but is thankfully now a permanent part of the local food scene.
Ora: this exceptional dining experience focused on pure and local ingredients for a 10-course menu, in a beautiful location is worth booking months ahead to grab one of their few seats.
Ultima: Visit Ultima for a very special dining experience in a completely unique setting – everything here has been created for the restaurant to complement the food. (currently an Italian pop-up: Fiasco by Ultima)
Grön: a high focus on sustainability, Grön has won over guests over the years with a beautiful menu incorporating wild food and have incredible plant-based options as well.
---
7x Pizza & Pasta
Here are the best Helsinki restaurants for Italian style delights of any kinds: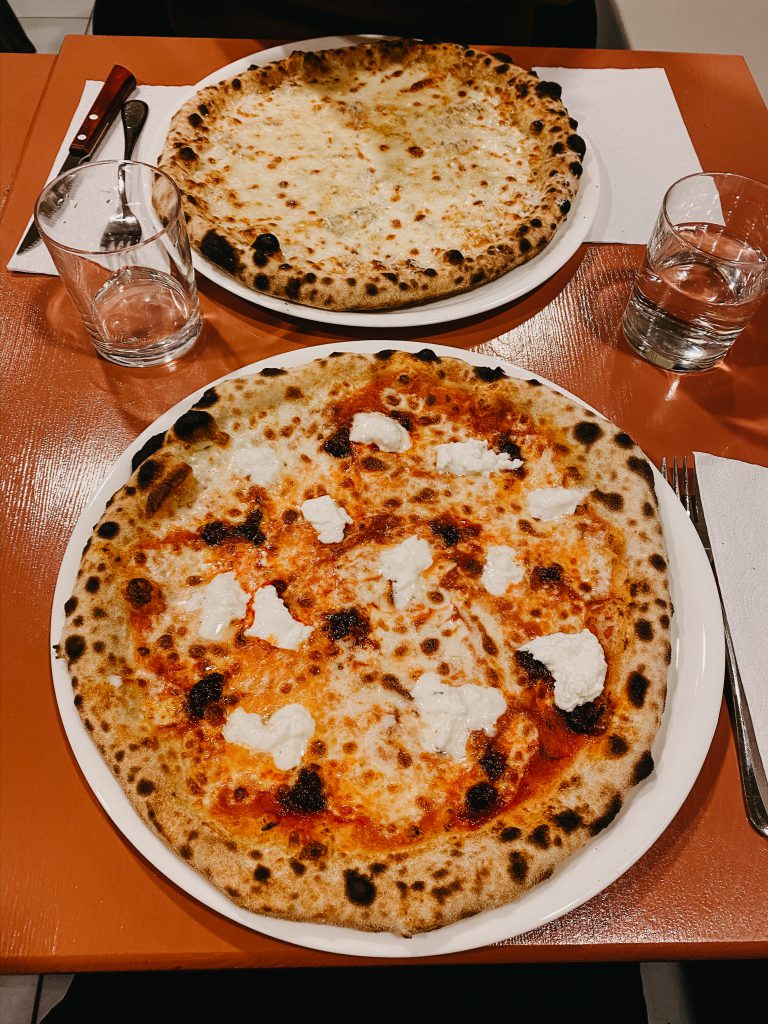 Capperi: my top pick for pizza in Helsinki! The Capricciosa is just amazing, and the Buffalina is a local favourite.
Locanda Scappi: their cacio e pepe ravioli are to die for. Most of their pasta dishes are just incredible – go for those and you will leave happy!
Goose Pastabar: fresh, handmade pasta with a lovely small selection of dishes. I can't praise their Carbonara enough – the best in town.
Guido's: still a serious hidden gem that's technically not even in Helsinki but just over there in Espoo, it makes this list. That's how good their pizza is.
Angelina: the little sister of Locanda Scappi serves equally amazing pasta out in Pasila, overlooking the train tracks.
Daddy Green's: lovely casual spot for pizza, good options for vegans as well. Always delicious, fresh. Also great drink selection.
Via Tribunali: another great spot for pizza – I enjoy the Diavola and the Tonnarella especially. No reservations.
---
8x Vietnamese, Thai & Chinese
As some of my favourite food, I decided to make these a separate category to make the search easier! So: the best Helsinki restaurants for noodles or pho!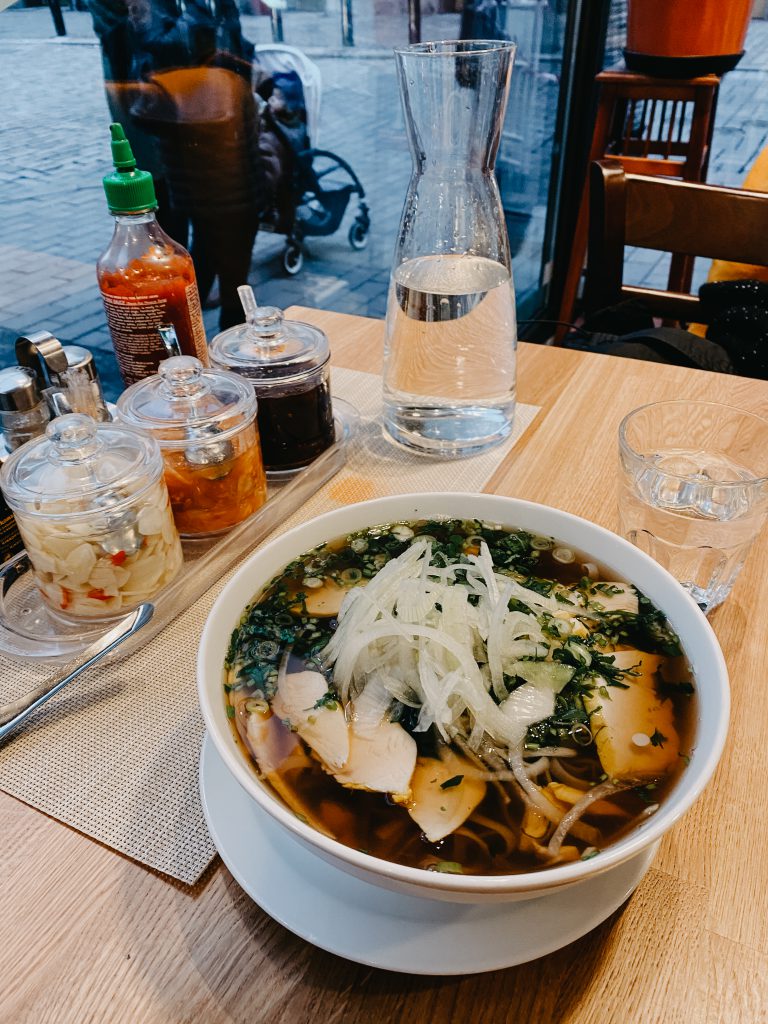 Saigon House: seriously good Vietnamese food. The caramel pork brings back many nostalgic memories but is also extremely tasty.
Pho Viet: great value for money Vietnamese food – some of the best pho in the city.
Be My Guest: the best Banh-mi sandwiches in town, also their Noodle Around dish is a local favourite.
Noodle Story: what a neighbourhood gem – fresh, delicious handmade noodles. Go for the dandan noodles and the Roujiamo bun.
Mekong: another star on the horizon for Vietnamese food in town, specializing in Southwestern Vietnamese cuisine.
Xiao Mei Lin: the best and most authentic dumplings in town – fried, steamed or in chili sauce – they are all delicious.
Biàng: their oil spill noodles are handmade and one of the best and most simple dishes. Highly recommend.
Tamarin: great noodles and papaya salad, and their fried ginger wok dish have been one of my go-to dishes for years – always good value for money.
---
---