Finding your hobby and passion is great, and here's the ultimate collection of supplies, shops and stores that hopefully help you to find everything you need in the greater Helsinki area! From gardening to music, sewing and gaming, I've done my best to curate a list to accommodate most interests I could think of – if there is something missing that you'd like to see added – share it in a comment and I'll update accordingly!
---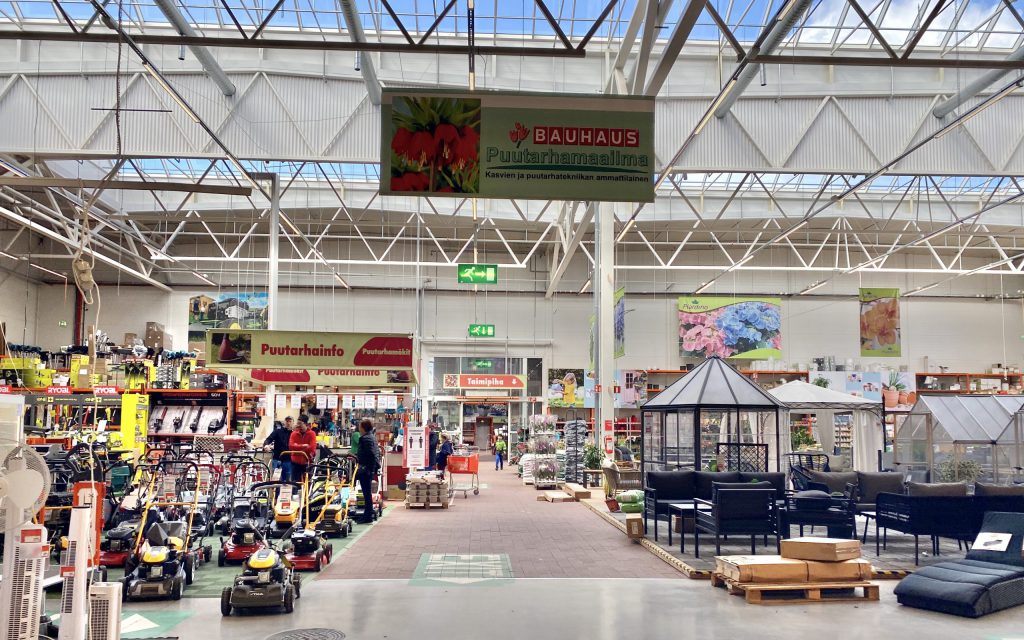 ---
---
Hobby and art supplies
Hobby Point – all kinds of hobby bits and art supplies
Tempera – painters and artists paradise
Snow White – Paints and supplies for artists
Sinelli – arts & crafts things
Askarelli – random crafty things
Tuubi – painting and art supplies
---
Knitting and sewing
Snurre – knitting supplies
Eurokangas – sewing supplies and fabric store
Menita – knitting and other supplies
Inkuri – fabric shop
Villisilkki – fabrics and supplies
Artenio – sewing supplies
Nappitalo – button paradise!
---
Hardware and woodworking
Bauhaus – hardware store, lots of gardening supplies as well
K-Rauta – hardware store
Clas Ohlson – home bits and small hardware selection
RTV – homeware and decor shop
OP Puu – specialised wood supplies
Plektra Trading – specialised work tools and woodwork equipment
---
Stationary
Putinki – beautiful stationary and notebook shop
Papershop – another local favourite stationary store
Suomalainen kirjakauppa – bookshop with a good selection of art supplies and stationary
Akateeminen kirjakauppa – high quality art supplies available as well, in addition to books and stationary
---
Plants and gardening
Plantagen – Plants and gardening center, mostly for houseplants – smaller shop in the city center, the large store in the suburbs
Muhevainen – plant nursery and gardening center, several locations. My personal favourite, also great consultation and friendly service
Viherpaja – greenhouse and plant shop
Garden Living – gardening, plant and lifestyle shop
Kukkatalo Maritta – flower and plant shop
Bauhaus – planting and gardening equipment, the store locations have a large selection of plants as well in their garden section
---
Gaming
Lautapelit – Boardgames
Warhammer – specialised shop
Puolenkuun pelit – Game store
Fantasia pelit – Games, RPG and miniature painting

---
Music
Kitarapaja – vintage guitar spot
---
Did I miss anything? Share your contributions in the comments and I'll update the post accordingly!