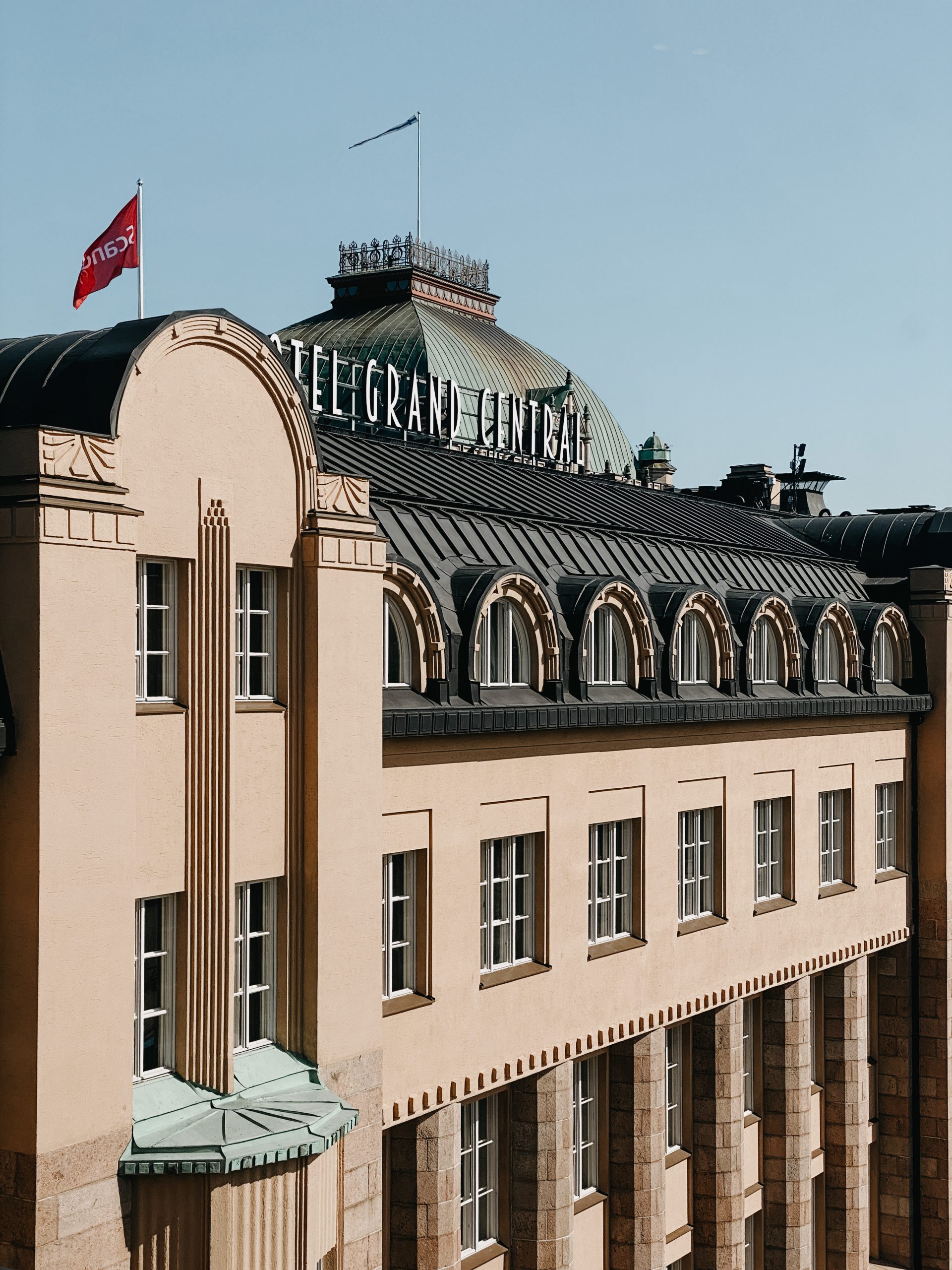 The newly opened Grand Central hotel in the East Wing of the iconic Helsinki railway station is just an absolute stunner and takes your breath away just as you enter. This is the city's most recent example of how the old and the new can fit together just perfectly. By turning this part of the building into a hotel it has also been opened up to everyone, which gives us perspectives and angles that have so far not been available for the public to see. Every room category has a different view, colour theme and throughout the whole hotel, you find so many architectural details that are just a delight to discover. Plus, the terrace and bar are gorgeous, and I hear great things about their house martini. What more could you want for a Staycation in Helsinki?
What else to do on your classic, Iconic Staycation: stroll through historic Helsinki, and keep looking up for unique design and architecture! The nearby district of Kruunuhaka, Kluuvi and Katajanokka are full of architectural hidden gems.
---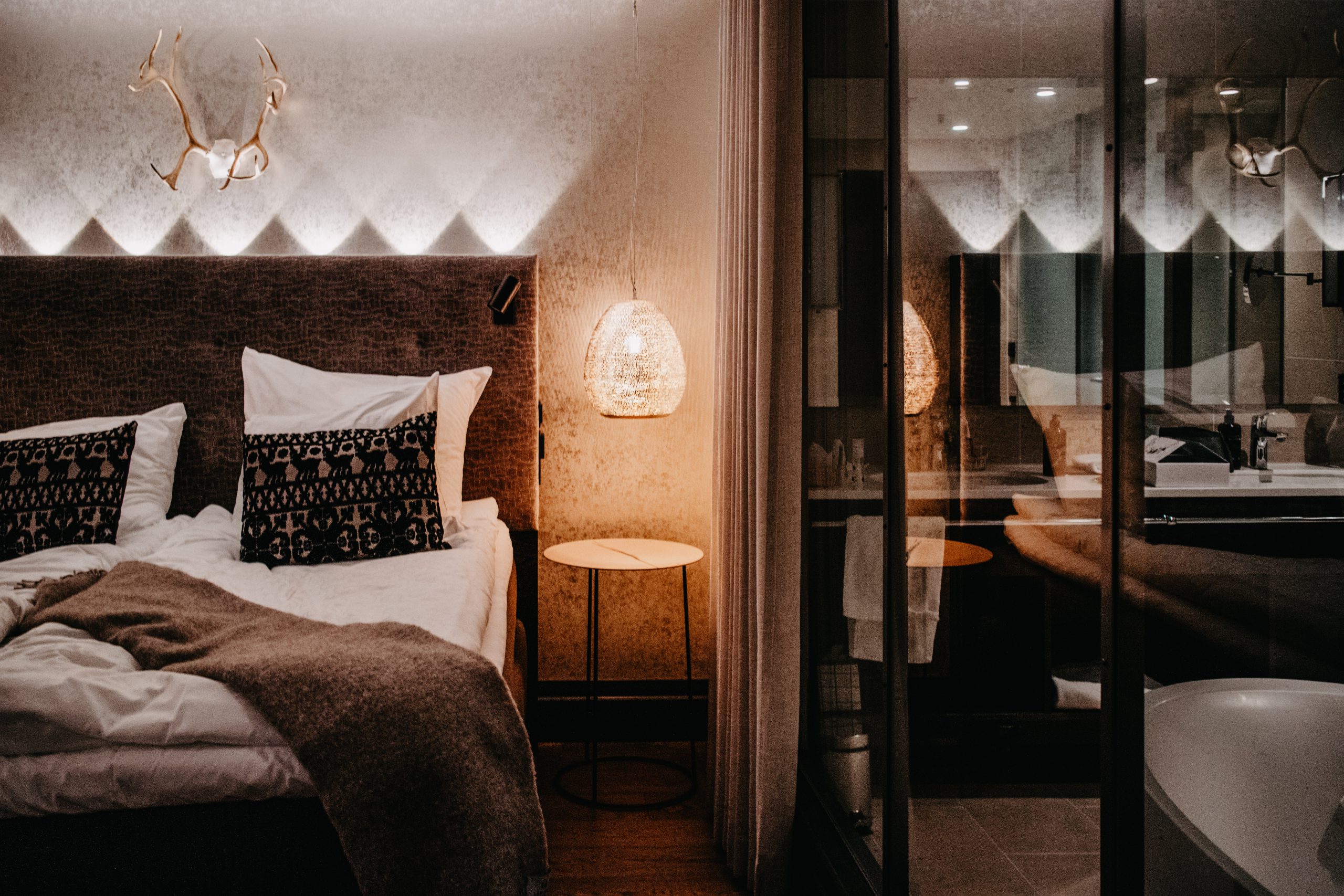 Heading up to Lapland is a dreamy getaway for sure, but if you're short on time to head North, Lapland Hotel Bulevardi is a great alternative for some truly Arctic feels in the centre of Helsinki. For some extra pampering, ask for a room with a bathtub, have a Lappish-inspired dinner at the in-house Kultà restaurant, and enjoy a cosy night in. Read more about Lapland Bulevardi here!
What else to do on your Arctic Staycation: feel connected to nature with a boat ride to a Helsinki island, plan your next outdoor adventure and visit concept store Metsä/Skogen to take you to the woods within the city!
---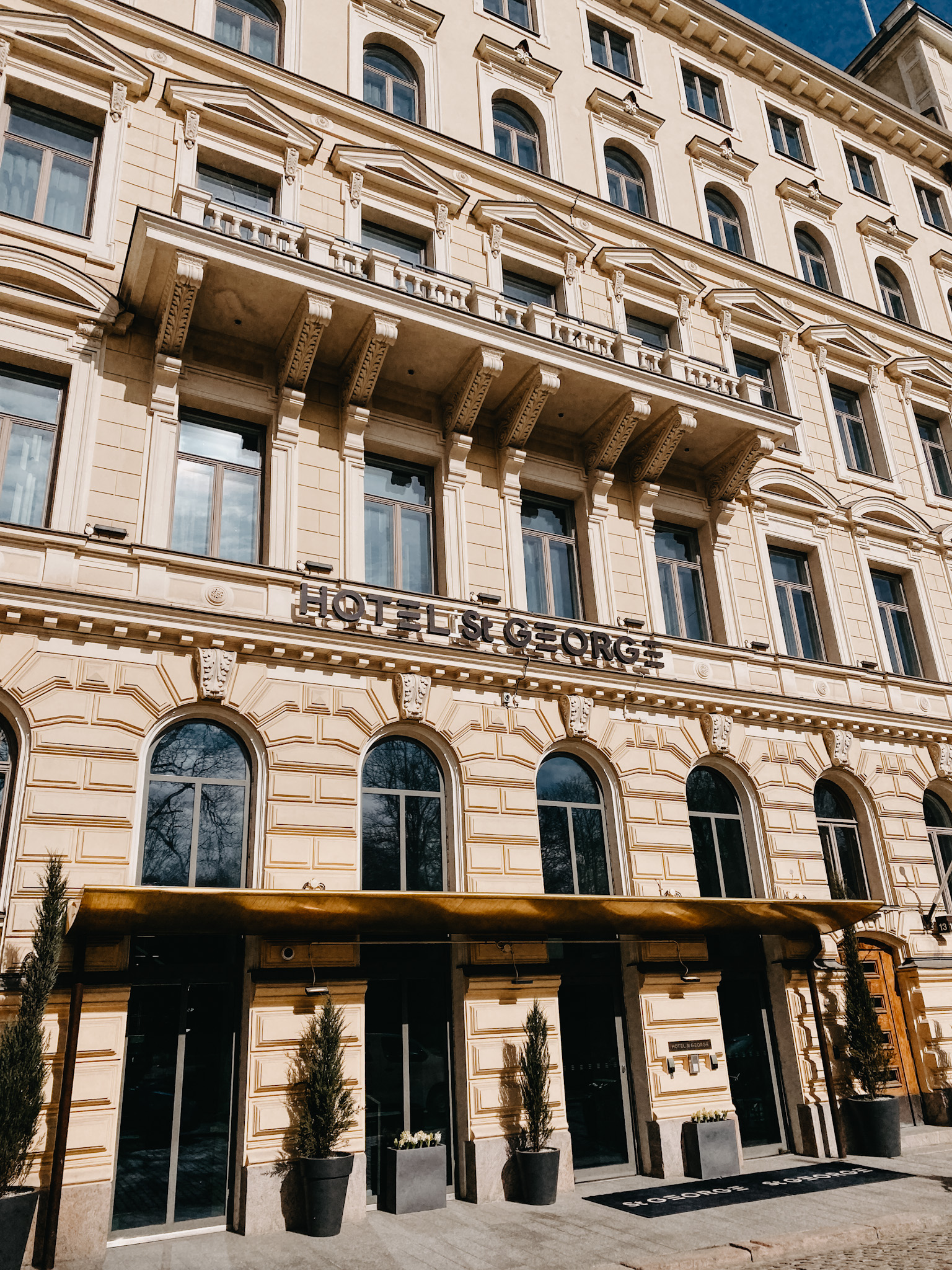 For a pure luxury break in beautiful Nordic design, St. George is the go-to for so many people, and for a reason: bright and minimal interior, in a beautiful historic building that is overlooking the old church park. Visit the spa and get pampered, and make sure you visit the in-house bakery for some delicious treats, the Wintergarden bar for a fancy cocktail, and the hotel restaurant Boon Nam for a little culinary trip to Thailand. 
What else to do on your Luxury Staycation: visit the Amos Rex museum, shop Finnish design at Kämp Garden and stroll through Stockmann for some true Helsinki city break vibes.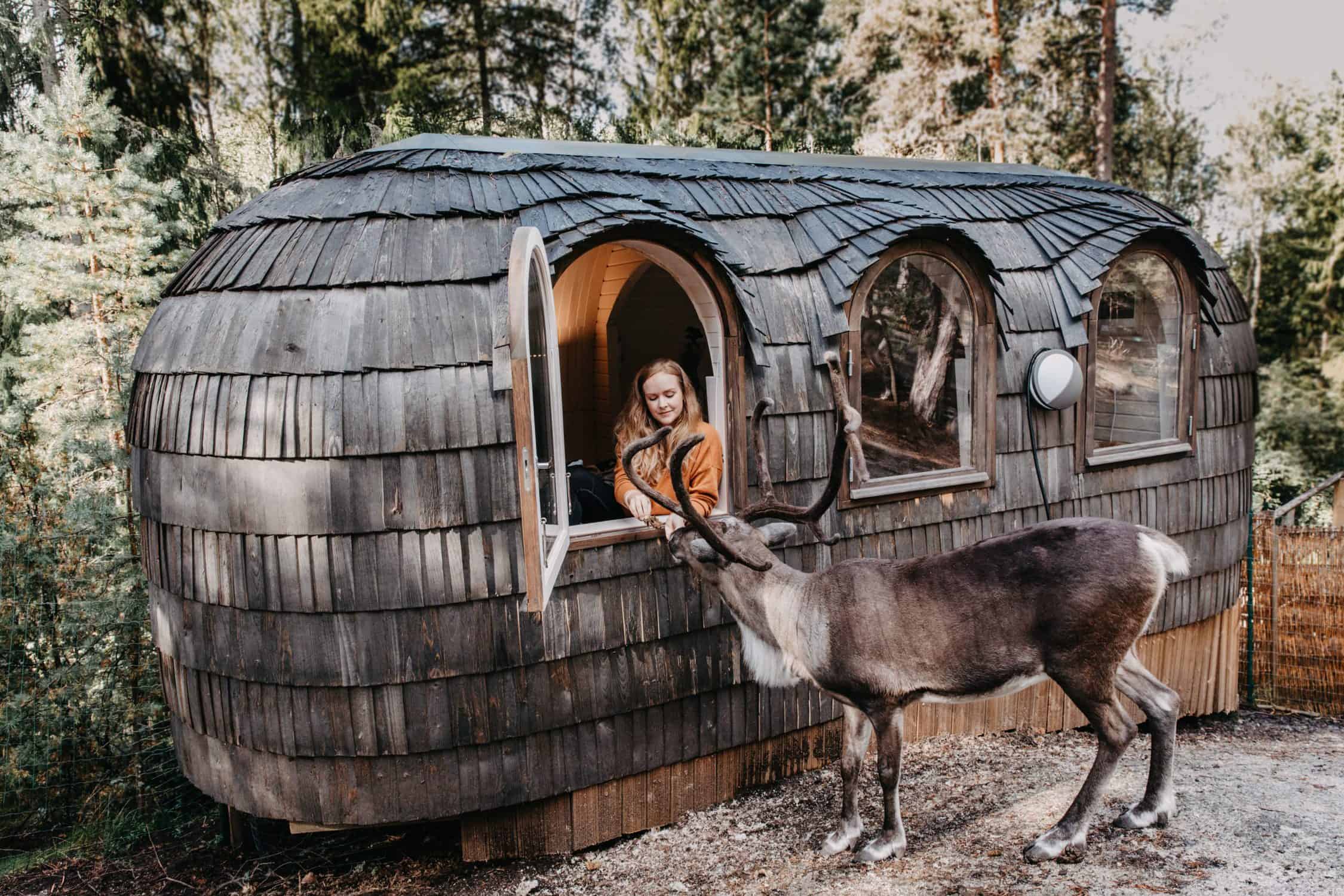 Have you ever dreamt to feed reindeer from your bed? Well, you can. Technically in Espoo, but a short drive from Helsinki, the Nuuksio Reindeer Park and its wilderness igloos are probably one of the most wonderful and unique places to stay in the Capital area. The little reindeer are curious and always hungry, and they will come to your window for a lichen treat whenever they please. The huts themselves are cozy but simple, breakfast and evening snacks are delivered (not by reindeer, sadly), there's a bbq outside. It's tucked away in the middle of the forest and just  magical experience.
What else to do on your wild staycation: Go for a hike to Haltia Nature Center, hang out with the reindeer and its herders, enjoy a fancy dinner in the nearby Teepee. 
---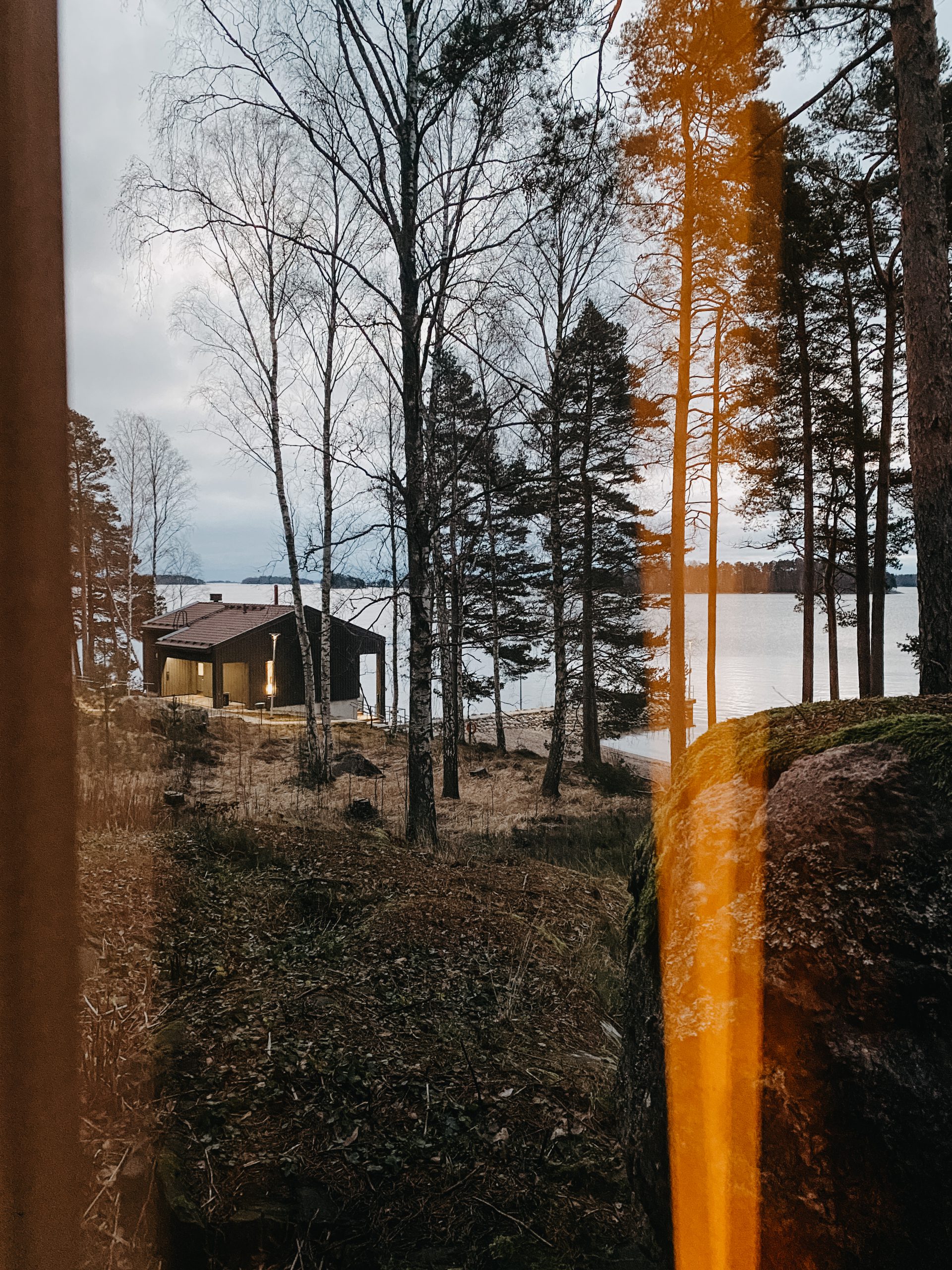 Finnish Nature is all around us also here in the Capital, but if you really want to immerse yourself in rugged wilderness, with forests and the sea by the archipelago, while admiring classic Finnish design in the style of the 60s – Hotel Rantapuisto is the spot. I recommend going for the superior room, it also includes the sauna use and these rooms are renovated already. Book your stay here if you want to make use of the natural surroundings.
What else to do on your nature Staycation: go for a hike, go kayaking at nearby Natura Viva, hang out at the beach, but not spend too much time indoors. 
---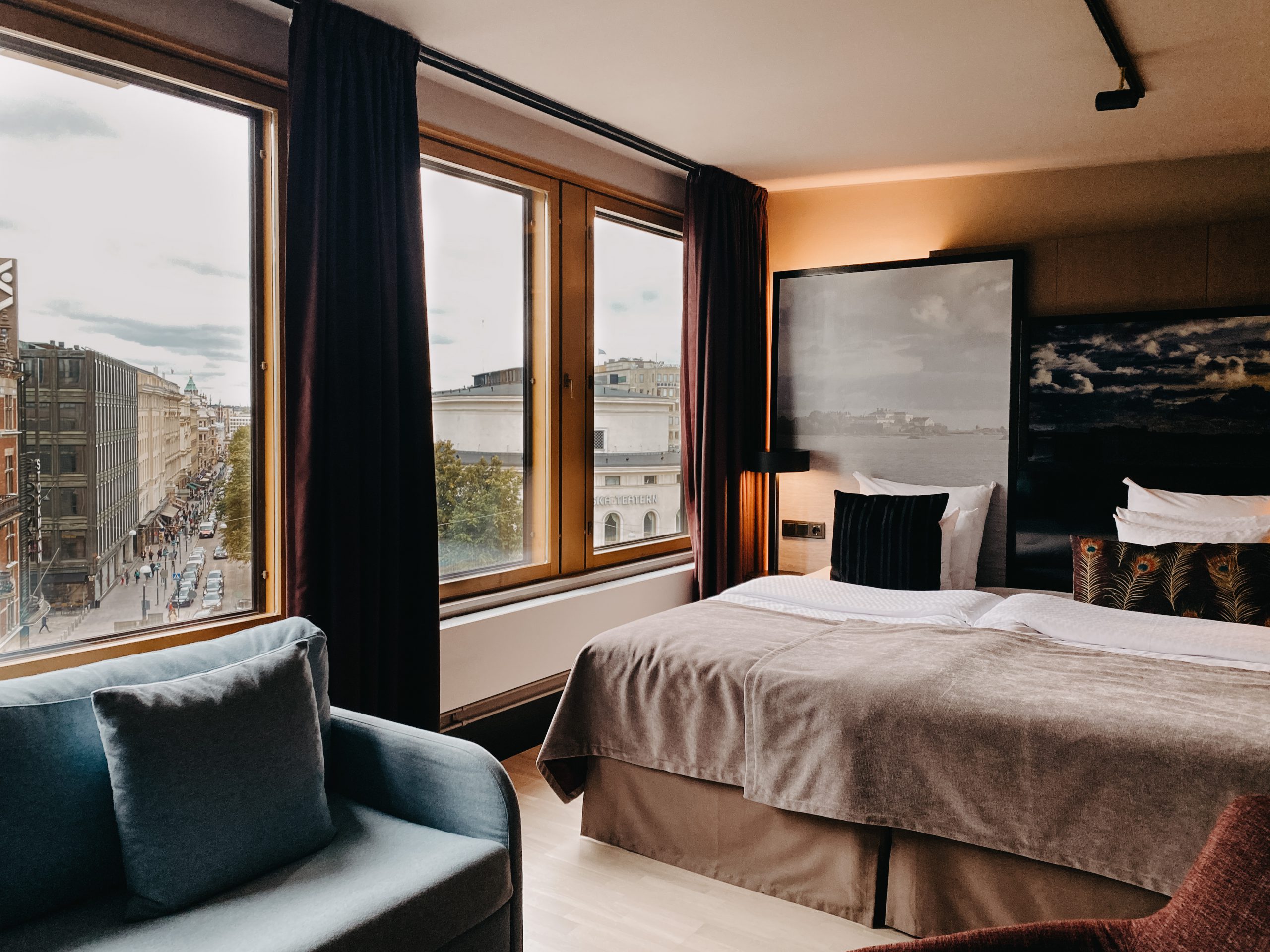 Marski by Scandic is one of my favourite hotels in the city, it embodies Finnishness like no other, with wordplays and inside jokes that take the oddities of the Finns and Finnish language to heart. To really the vibe of downtown on a Staycation in Helsinki, Marski is just the spot. The design is of dark, bold colours and brass tones, which is quite unique compared to other hotels in the city. The in-house restaurant is lovely and also a great spot for people-watching in the evening. One of my favourites things has to be the breakfast. Read more about Marski here!
What else to do on your Lifestyle Staycation: you're right in the heart of Helsinki city, the perfect spot to do some shopping around the Design District or Stockmann.
---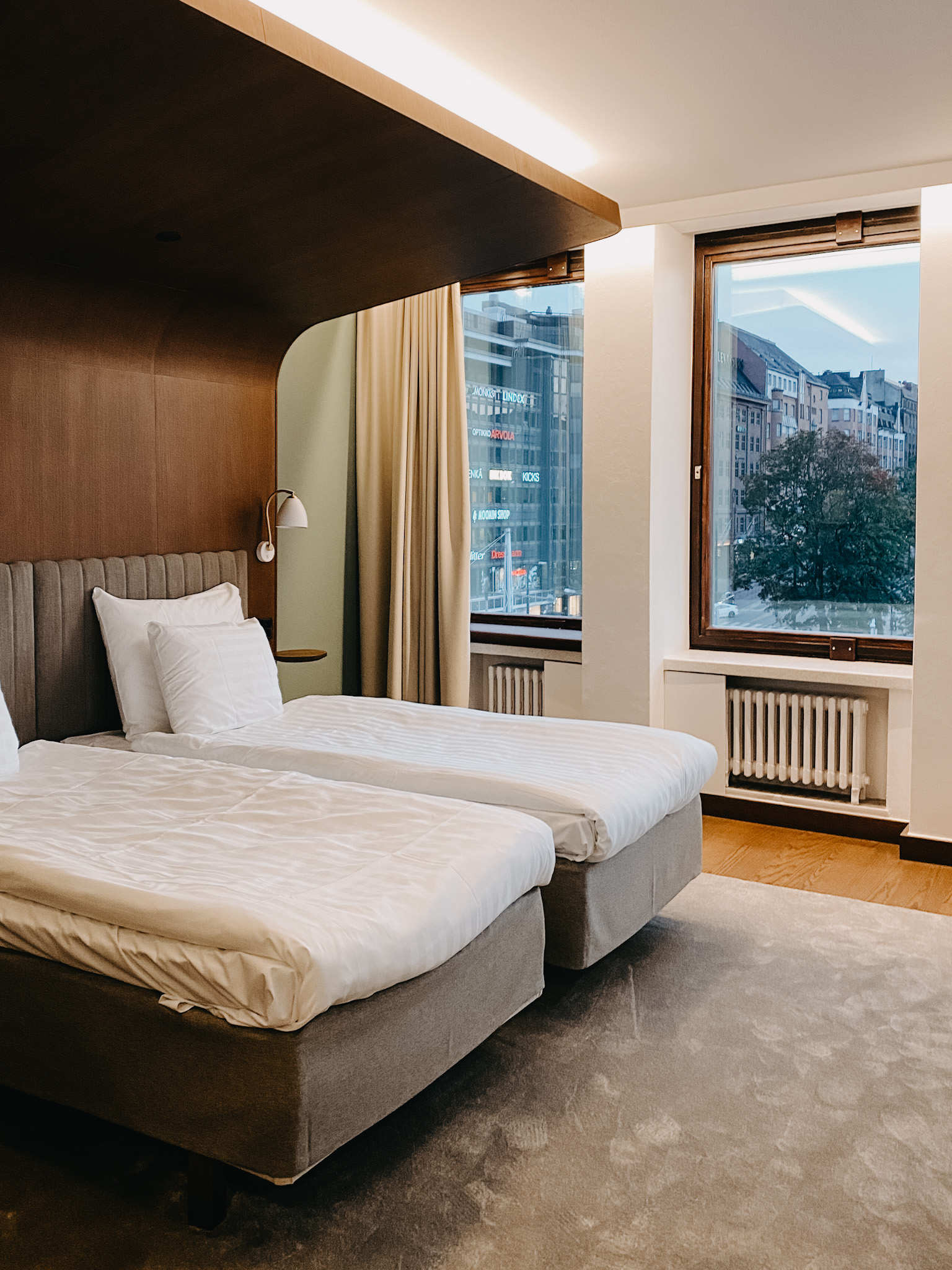 If you like views, the style of the 50s and watching the city buzz – Sokos Vaakuna is the spot for your staycations in Helsinki! The top floor restaurant 10. Kerros overlooking the city is just a fantastic location to enjoy a meal or a drink, especially at the end of the day. The hotel has managed wonderfully to keep the original features from the 50s when it was opened, without compromising modern style and facilities. Find out more about Scandic Vaakuna here!
What else to do on your history inspired Retro Staycation: join a Helsinki walking tour and learn new things about the city, discover new stories and see different angles! 
---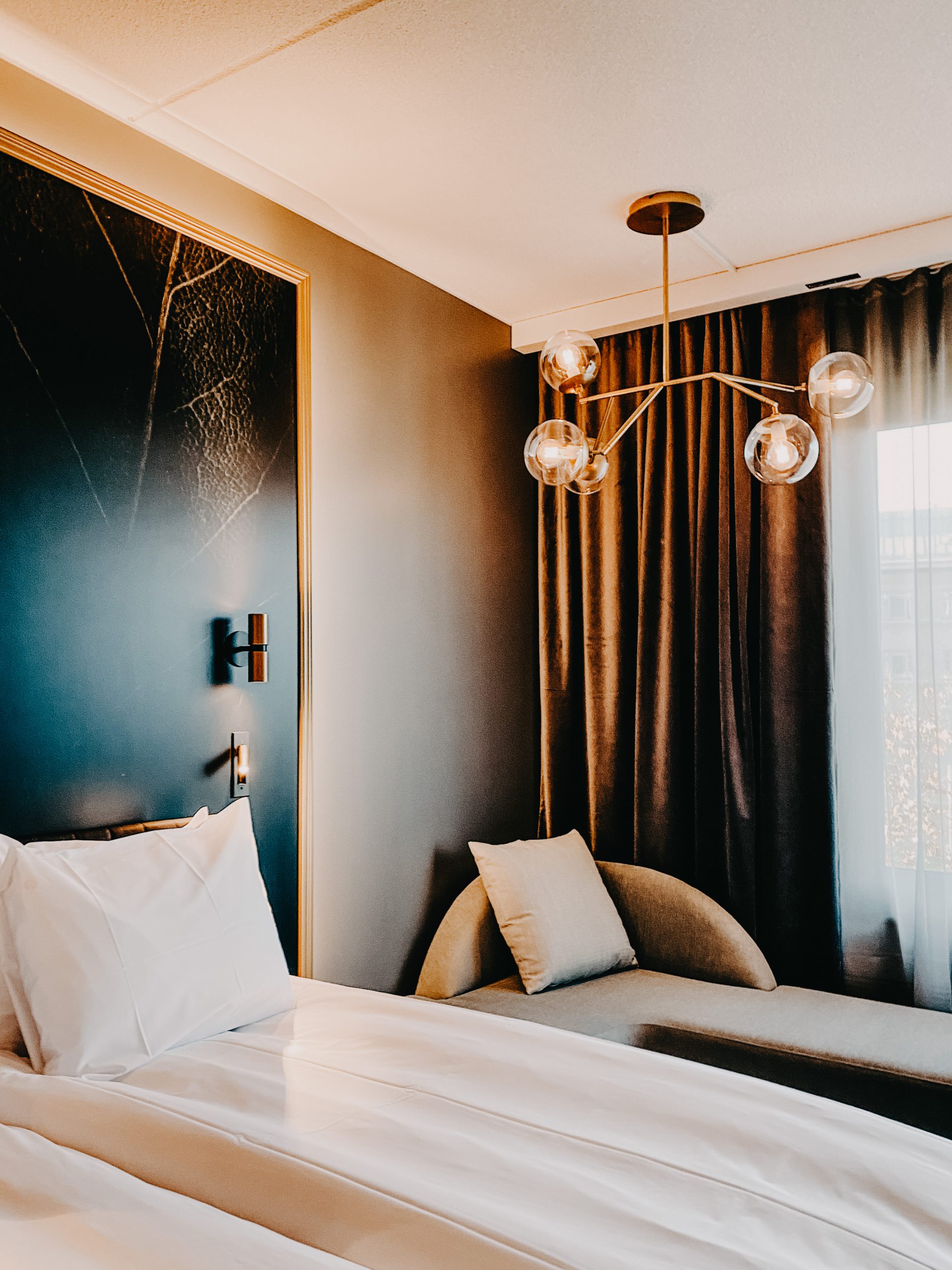 A work staycation might not be the first thing to come to mind, but think about it: enjoy a beautiful hotel room to get some work done without distractions, order room service, then have a sauna and after-work drink before enjoying a nice meal. The next day, you can have a proper lie-in, have a great breakfast and go for a lovely walk around the neighbourhood. 
What else to do on your Work Staycation: enjoy the view of and then go for a refreshing walk around Töölönlahti bay, stroll through the Töölö neighbourhood for a coffee break on the Töölö square or down at Café Regatta. 
---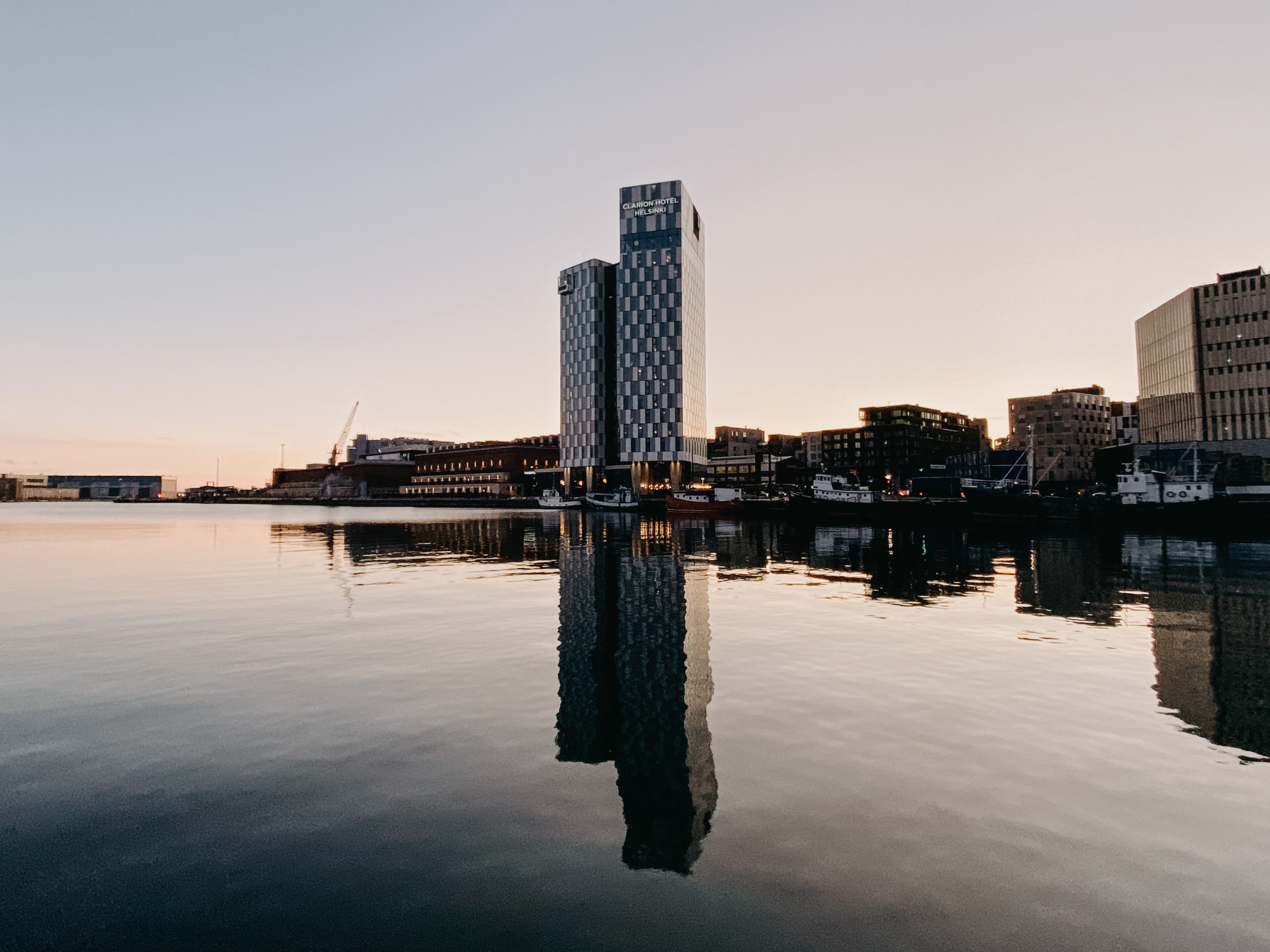 Modern design in one of the highest buildings of Helsinki out in the Jätkäsaari neighbourhood, Clarions best feature is definitely the rooftop bar and pool (!) the latter which is open to guests only, and hence the ultimate selling point for a unique choice for Staycations in Helsinki. Enjoy a G&T at the Sky bar and ask for a room on the higher floors to admire the cityscapes, which is especially lovely during the week when it's calm but buzzing in the mornings.
What else to do on your cool Urban Staycation: explore the neighbourhoods of Eira, Punavuori and Ullanlinna with second hand shops, stop by one of seaside cafés, and then walk back along the shoreline for your Clarion stay. 
---
Tucked away in the forest by a lake, Långvik wellness hotel is the ultimate destination in the Helsinki area for a proper break away from the city, while still being close by. Enjoy the spa area and lakeside sauna in peaceful surroundings and have a lovely meal, sleep in and go for walks and read a book. Staying at Långvik is about getting some proper time off without a schedule.
What else to do on your Spa Staycation: take advantage of the treatments and pools, switch off your phone and make it a digital detox. 
---
Whats your favourite place to spend for Staycations in Helsinki? Share in a comment!