A few weeks ago, we went on a little drive and day trip from Helsinki to Aulanko nature reserve nearby Hämeenlinna and continued to Iittala village – the home of Finland's famous glass factory and museum. Here's a few impressions!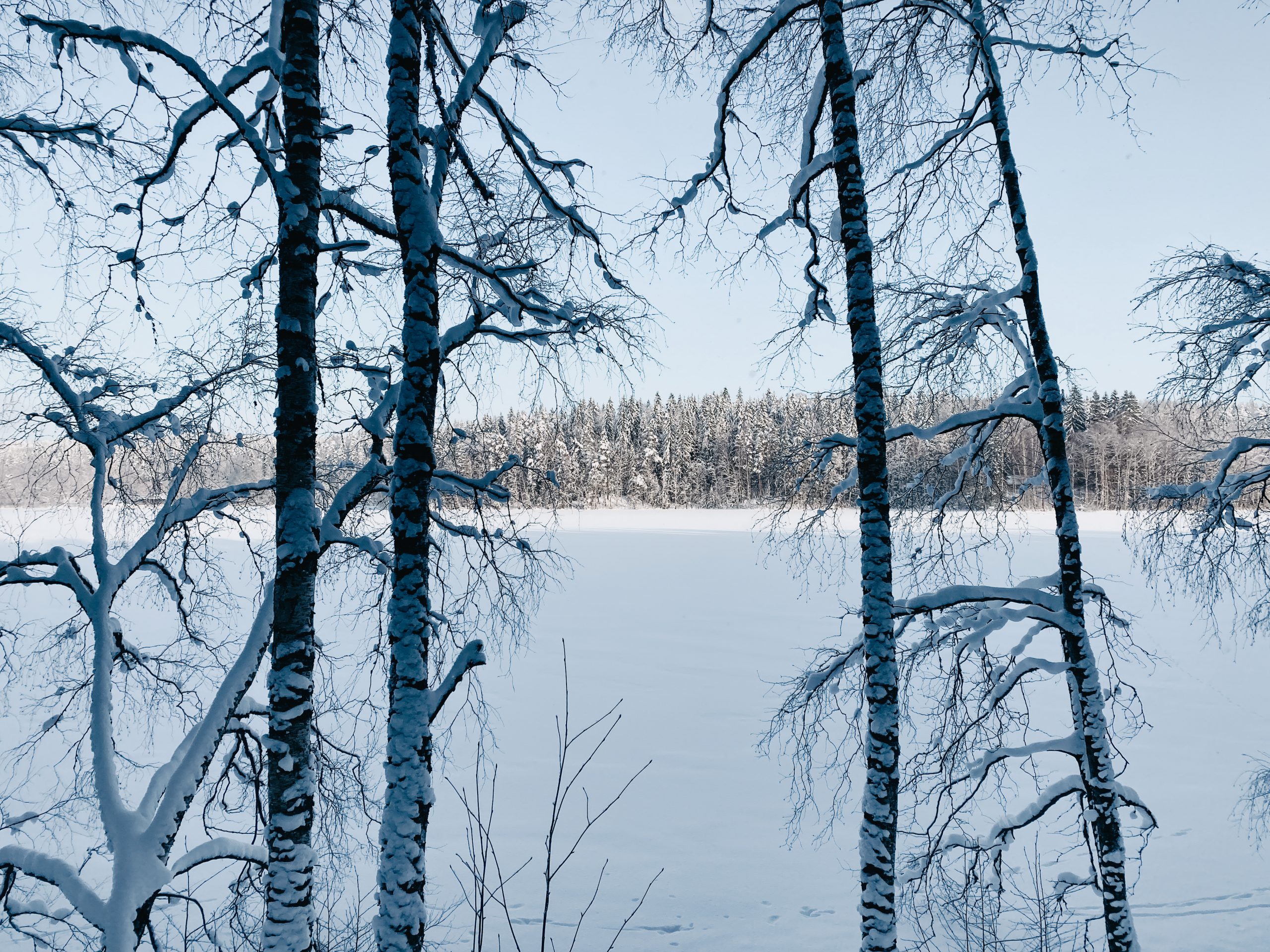 A popular choice for day trip from Helsinki, as it's only over an hour drive away. Aulangonvuori Hill with the watchtower gives you a stunning view of the natural landscape – however, we decided to come back to enjoy that view in the summertime, in the deep snow it felt like staying closer to the ground was maybe a smart move. The forests are beautiful and the paths lead by Lake Aulangonjärvi which was just glistening in the icy air. At the moment, the area is very much occupied with cross-country skiers, and even though it's still officially open for hikers.
The nature sports centre is a good starting point, which you can reach easily by car, the café sold some buns and coffee that I recommend as a reward snack when you come back from your hike! They also have snowshoes available for rent.
If you want to stay around Hämeenlinna and Aulanko longer, you could combine it with an overnight stay, for example at Scandic Aulanko – which also has a lovely spa with different types of saunas and pools – sounds great after a day outdoors!
We also continued onwards a bit further to Iittala village – the home of the iconic glassware from Finland. Over the last 10 years, I've become more and more interested in Finnish design and the classic works by Iittala (and incredible designers Tapio Wirkkala and Timo Sarpaneva), and I'm proud of the little collection I've been building over the years! Now lately we've also been watching Blown Away on Netflix (a competition for glass blowing artists, just amazing) so a visit to the home of all those pieces was necessary.
You can learn all about the history of Iittala, see all the famous design pieces and explore the glass blowing process. I loved it and I was so happy to get to know more about both the creators and the art behind those famous vases, glasses and everything else that feels like such a staple part of every day life in Finland.
Iittala village is also worth a visit even if you're not a glassware fan, there are a bunch of different boutiques to check out and other places to visit.
Under more normal circumstances you can also book tours of the glass factory, which I will definitely do as soon as it's possible again. There's also an Iittala outlet next door (which you get a discount for when visiting the museum) – very dangerous for the wallet, but amazing. A small second-hand store down the road was sadly closed the day we visited, but hopefully, next time that's open.
This little day trip to Hämeenlinna is great in every season, I have marked all spots we visited and Hämeenlinna castle (which we didn't stop at this time):