Fiskars has been recommended to me ever so often over the years, as both a lovely summer and a delightful winter destination for a day trip from Helsinki. About an hour drive west of the Capital, snug around Fiskars river lies this stunningly picturesque village. It's also home to the famous company Fiskars that produces the uncanny orange scissors, knives and so forth; and the Ägräs Distillery which is known for its nature-inspired spirits. Streets lined by red brick houses, a bit of old industrial charm and gorgeous nature around it. Fiskars managed to make me thoroughly happy and finally got me excited for winter and Christmas.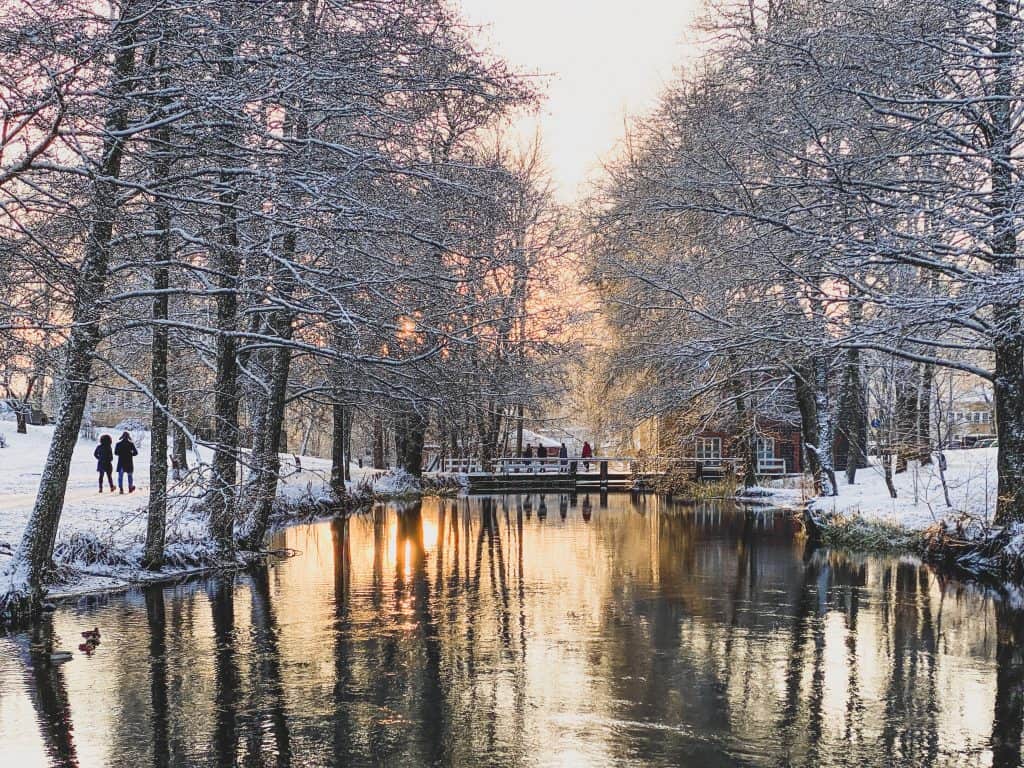 Getting to Fiskars Village
Tere is a Christmas bus from Helsinki to Fiskars on all weekends until December 21st. Find more information here. Otherwise, with a shared or rental car it takes a good hour to get to Fiskars. I recommend to factor in time for a relaxed lunch, and then 4-5 hours depending on what you want to do. The place is very small, but depending on your interest you can spend a full day here.
What to do
During Christmas time, the shops in the village are all wonderfully Christmassy. Even if you missed the weekend of the Christmas market that we visited now, this time of year is just a beautiful place to spend a day. We mainly walked around to take photos as we just couldn't get enough of this magical light. For an educational walk through the village you can also follow the Upper works culture path along the river. But really any spot is just magical, with the little bridges and everything.
Eat & Drink in Fiskars Village
There are several lovely locations to enjoy a meal or a drink in Fiskars, we went to Kuparipaja, which is family-run restaurant that is its busiest in the summertime, but offers a nice menu and Christmas buffet during this time of year. During our walk by the river we came across cozy-looking Café Pesula, in the old laundry building of the village, which is just so inviting for a hot chocolate! For a light lunch or some other treats, also Café Antique is a wonderful spot, just behind the Fiskars shop on the main road. The aforementioned Ägräs Distillery cannot be missed, their nature-inspired drinks are amongst my favourite in the summer. Their nettle lonkero is my go-to for a picnic by the sea, and I'm glad that we went to their tap room behind the actual distillery to try their seasonal akvavit glögi. In the same building you find the Fiskars brewery with their small but Belgian-approved selection of local beers.
More about food and drink in Fiskars here.
Shopping in Fiskars
The Fiskars and Iittala shop has a wonderful selection of items, and probably the biggest selection of Fiskars products (obviously), It's a great spot to find additions to your own household or gifts. Keep an eye out for sales as well! I was particularly happy to see the vintage selection of Iittala things. During Christmas you will probably find some vendors around the village as well.
See, do & visit
There are plenty of museums to spend your time in, from the traditional Fiskars museum to learn all about the heritage of one the oldest companies not only in Finland (Fiskars was founded in 1649). KWUM is the newest addition to the line of museums, and already well-known for its ceramics and porcelain exhibition.
Fiskars is all about handicrafts and ironworks. You can visit the Bianco Blu glass studios or the Blacksmith and learn more about that – there's the option to book workshops or try-outs as well. More info on their sites.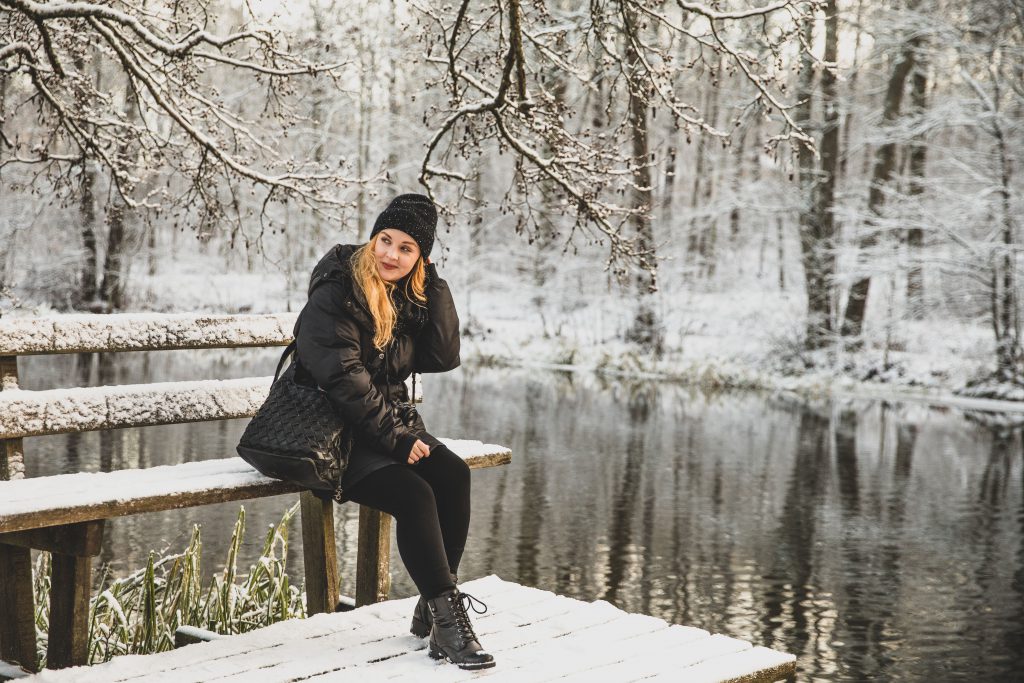 I'm really glad that I finally made it to Fiskars – it's a truly magical place and I can only encourage you to visit. I can't wait to come back during other seasons and explore more of the village and its natural surroundings. I hear there's good kayaking! Family friendly, cozy and with lots to offer this tiny village should be on the list of everyone to visit. No matter the season.
---
This trip was not sponsored and this post is not affiliated with Fiskars village. All photos of me taken by Kristof Minnaert.