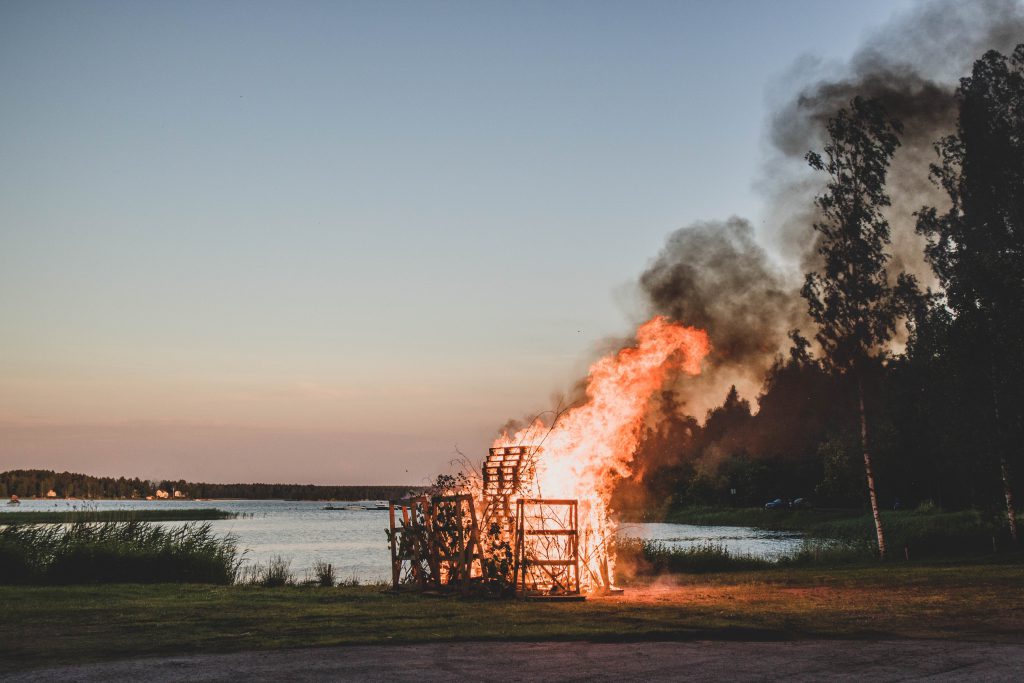 ---
I'm not gonna lie, Midsummer always gets me. After all these years, and being super content with my Finnish life, the FOMO is heavy around Juhannus. For us foreigners, it can be a tricky time. We don't have the strong traditions, the family mökki, the associations with Midsummer, the stories of our youth. It doesn't have this presence in our mind and calendars, so by the time we notice that it's midsummer time, cabins are unavailable and rental cars all booked up. So it can be a really frustrating time – and even with this being my ninth (!) Midsummer here, it still happens. This year, all I wanted was just to get out of the city and being away, just for a little bit, taking a deep breath and start to actively make my own Midsummer memories. And my personal checklist to ensure a lovely Midsummer, wherever you are!
---
*all self-paid and not sponsored!*
---
For many years, my Midsummer experience was rattled with heartbreak or bad weather, and when there's a year that has the absolute picture-perfect setting for that magical Midsummer experience, it can be particularly frustrating to find yourself without any plans. Other yearly occasions like NYE can be a similar thing for many people, there are expectations. Whilst none other really matter to me all that much, the traditional Midsummer image is totally my thing. I love every bit of it, and that's why it can be hard to see the photos of friend groups by the lake in the sunset, having all the delicious food and swims and drinks – you get it. Last year was particularly difficult for me, with plans getting shifted back and forth and ending up crying at home in bed at 10 pm, I couldn't believe when it looked like it was going to happen again. And while Midsummer in the city can be wonderful, it wasn't what I wanted.
However, Midsummer was a week away and I found myself planless – again. We don't have a car, which can limit you a little bit in terms of escaping the city, so options were a bit limited. But in the end, I figured: all I want is not to be home. I decided I wanted to spend the night in a nice place out of the city. Now, with the situation being what it was, as in many hotels are still closed because of the Corona situation, or, being fully booked because of my terrible planning – this quest seemed to be trickier than I thought.
The final plan: In the end, I booked a room at the Haikko Manor spa hotel nearby Porvoo, and along with that spots on the old M/S J.L. Runeberg Midsummer cruise straight to Haikko it was settled.
---
Peaceful boat trip to Porvoo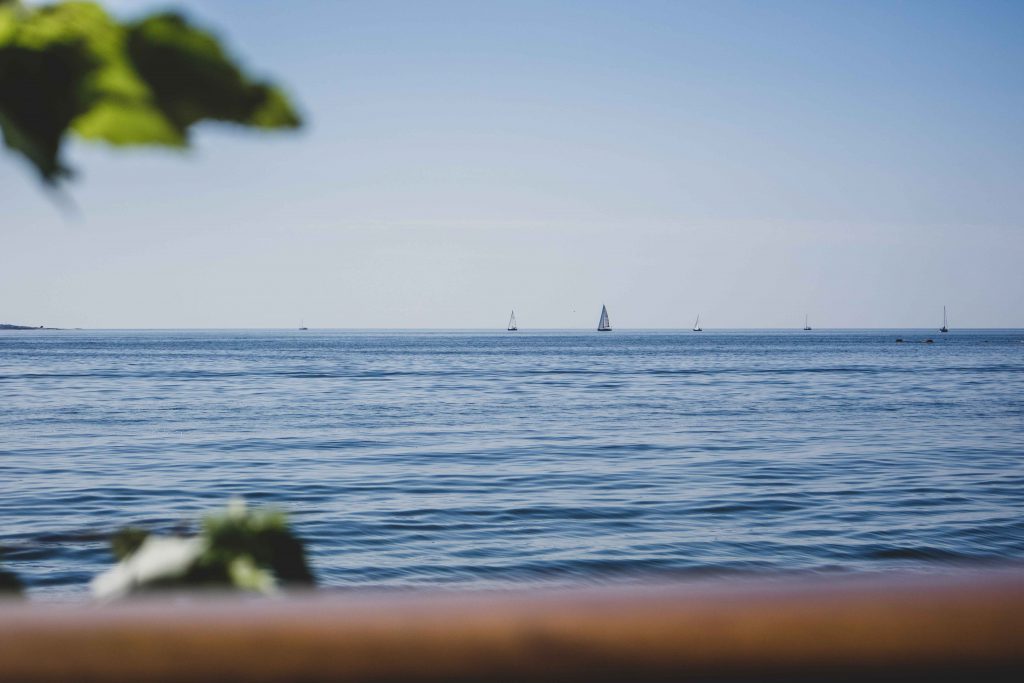 ---
You can book the boat ride during the summer, from Helsinki's market square to Porvoo it takes about 3,5 hours. I recommend the Runeberg package that includes a soup lunch and the Runeberg tart (usually only available in February for its name-givers birthday), which is a good deal at 42€ one way. I enjoyed the peaceful cruise through the stunningly beautiful archipelago, had a wonderful rhubarb kir (which is my Juhannus drink from now on!) and it was probably my favourite part of this trip. Arrive at the harbour a bit early to get a good seat. Book it here.
---
Haikko Manor & Spa Hotel
Haikko is an old manor estate, comprised of the old manor house from 1913, which nowadays is a popular and famous venue for weddings and the like, and the spa hotel build in the 70s, which is also well-known in the area. It seemed like the perfect fancy getaway, and whilst I'm usually a pretty conscious traveller when it comes to price, I was happy to go out on it a bit as a well-deserved treat.
---
My honest thoughts about our stay at the Haikko Spa hotel: This post isn't supposed to be a hotel review. However, with sharing the experience of the Midsummer getaway, there were a bunch of things I wanted to see mentioned for the sake of transparency. I'm well aware that I was late with my booking and everything, I still have to say that I was quite a bit disappointed after all I heard about Haikko. The hotel premises are in need of an update, our room didn't have air conditioning (This was noted in the room description), but the heating was on in the bathroom all the time, so it was incredibly stuffy and warm. The breakfast was a take-away option due to Corona measures, but still, for a house with this reputation, and the price we paid for the night (170€) I expected more than cheap slices of cheese, stale croissants and packaged cinnamon buns alongside a few bits of cucumbers. When asking for something at the breakfast pickup, I felt like I was a nuisance. Maybe the experience in the manor is different, but I can't speak to that.
---
Based on this experience, I would recommend enjoying a day at the spa, which itself is nice, and spend the day around the premises, maybe have a fancy dinner at the manor – but the overnight stay is not worth it.
Midsummer eve
For Midsummer eve, I really just wanted to be outside, smell the fire and see the water. Haikko does have a fancy restaurant, but that didn't feel like the right option. Instead, we went on a little walk to a nearby store and picked up all the bbq favourites. The estate has a little fireplace and seating spot by the water, and it was perfect. There was a massive bonfire scheduled for 10pm – which was the perfect ending to the day. And while it wasn't that picture perfect Midsummer, it was all I wanted.
---
Checklist for a Midsummer experience:
✖️ Get a flowery Midsummer dress (my blue silk one I got second-hand off Tori)
✖️ Spend the night away from home, ideally out of the city but not mandatory
✖️ Have a sauna, to achieve glow and messy hair
✖️ Consume tasty things, like that redcurrant and grapefruit Lonkero and spicy sausages. Overeating is ok and even encouraged
✖️ Take a deep breath in nature, preferably with water views
✖️ See a bonfire, get nice and toasty
✖️ Ignore the mosquitoes, will be easier with more Lonkero
✖️ Remember it's about the simple things in life, embrace your smelly hair, dirty feet, and the rest
✖️ Hug and send love to your friends and plan Midsummer 2021