Summer is waiting, let's make the best of Finnish summer magic in Helsinki this year! This is the ultimate checklist for you to experience the summer months in Finland like a local: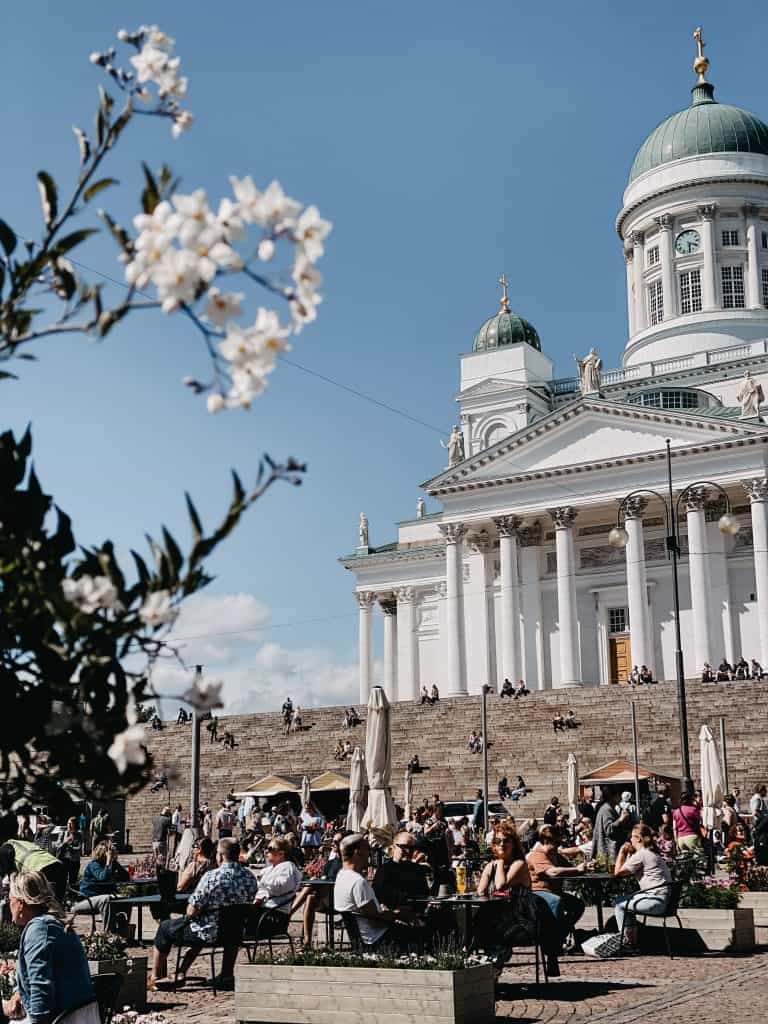 ---
1. Visit a summer kiosk for some delicious treats
Every summer, a bunch of street kiosks open up – these are a true summer must visit! Check them out on the map here. My favourites: Tenho, Way Bar & Bakery, Mimosa bar, and more!
2. Sweat in a summer sauna and swim in the sea or a lake
Sauna is wonderful all year round, but there's something special about a summer sauna and a nice swim afterwards. In Helsinki, check out Löyly sauna, Kultuurisauna, Sompasauna for a raw experience; Kuusijärvi sauna in Vantaa and Lonna island sauna – my favourite. Read all about my sauna essentials here!
3. Spend a day in a neighbourhood of the city you've never been to
There's always something new to discover! Here are some ideas:
Katajanokka for stunning architecture and urban seaside vibes
Punavuori for some Parisian vibes, tasty terrace lunch and second-hand shopping
Eira to discover some truly elegant gems and architecture
Munkkiniemi to see a different side of Helsinki – and the local beach
Pasila for street art and architectural surprises
Kluuvi and Kruununhaka to discover something that's usually in front of your nose
4. Go on an archipelago cruise
What seems like a solely touristy experience, is one of my favourite things to do every summer: going on a cruise around the Helsinki archipelago. It's always magical and calm, the food is surprisingly good (you don't have to get the meal), and it's just a truly wonderful way to spend a couple of hours. My favourite is the Evening & Sunset cruise with IHA-Lines.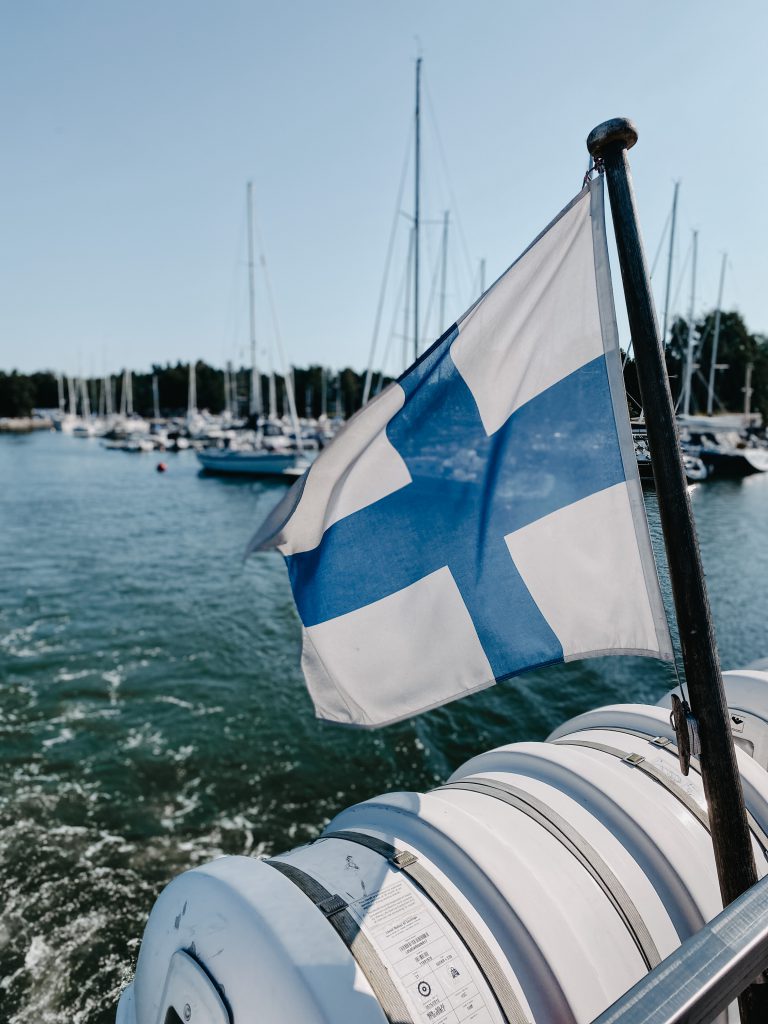 5. Enjoy dinner on the summer terraces
The Helsinki Summer terrace was set up to allow locals to safely dine outside in pandemic times – first on the Senate Square and then on Kasarmi Square, to revive the historic centre of Helsinki and just make the best of a beautiful Finnish summer. Selected local restaurants had little stalls out and the whole square was turned into an allotment garden. Summer terraces are all around in Helsinki, Töölöntori, market square by Havis Amanda and Hietalahentori.
6. Spend a day on an island
Helsinki and Espoo have an archipelago of more than 600 islands, many of which you can visit. I can't wait to discover more of the Helsinki islands every year. Go swimming, nap on the beach, walk along rocky shorelines or forests, enjoy a meal at a restaurant – the perfect destination for a summer day out! Here are some islands you can visit by boat or through a bridge:
In Helsinki:
7. Stay up all night in the Helsinki summer nightless night
While the sun does set in Southern Finland, it still doesn't really get very dark. It's an extraordinary time of year, where the country makes up for long, dark winter nights. Staying up all night at least once this summer, and witness it for yourself is special experience! Maybe in a hammock by the sea?
8. Have a kayaking adventure
Kayaks are my personal happy place, and luckily there are many opportunities to go on a kayaking trip in Helsinki. No matter if you prefer a guided tour or a solo adventure, the sea or a lake nearby, you can find an opportunity to go kayaking all around. Check out the following places:
9. Go berry picking
The Finnish forests are full of berries: blue- or bilberries from mid-July, Lingonberries from mid-August, and wild raspberries are all around in the summer months, too. Picking berries is like meditation for me, and I enjoy nothing more than spending some time with my little basket in the forest. And, thanks to the Everyman's Right, you can pick them anywhere you like. Great places are in Nuuksio National Park, you can find out more about that here.
10. Spend a day thrifting on outdoor flea markets
Finland is a nation big on flea markets and second hand shopping (see my guide here) – and especially in the summertime the street and park markets happen pretty much every weekend and all around the city. Keep an eye out for the flea market in Dallapénpuisto (usually every Sunday during the day, if the weather is good), the Hietsu flea market and city-wide "cleaning day" – Siivouspäivää (date not yet confirmed)
11. Go for a walk to a seaside café
The seaside cafés of Helsinki and Espoo are an institution and a super popular destination for turning in to after a nice walk in the sun, to enjoy a fresh lunch, some cake and coffee or a snack. Most of them are open year-round, but there's something special about the summertime. Find your favourite one here!
12. Have a Helsinki City Staycation
If you can't make it out of the city for a longer trip, the option of a Helsinki Staycation is always an option: there is a Hotel for everyone, make it an event and use the opportunity to discover the city like a tourist. Here are my best tips for a Staycation in Helsinki!
13. Treat yourself to some ice-cream
Finns eat a lot of ice-cream, and not just during the summer! And in the last years, many delicious ice-cream places have popped up around Helsinki. Here are some of the best: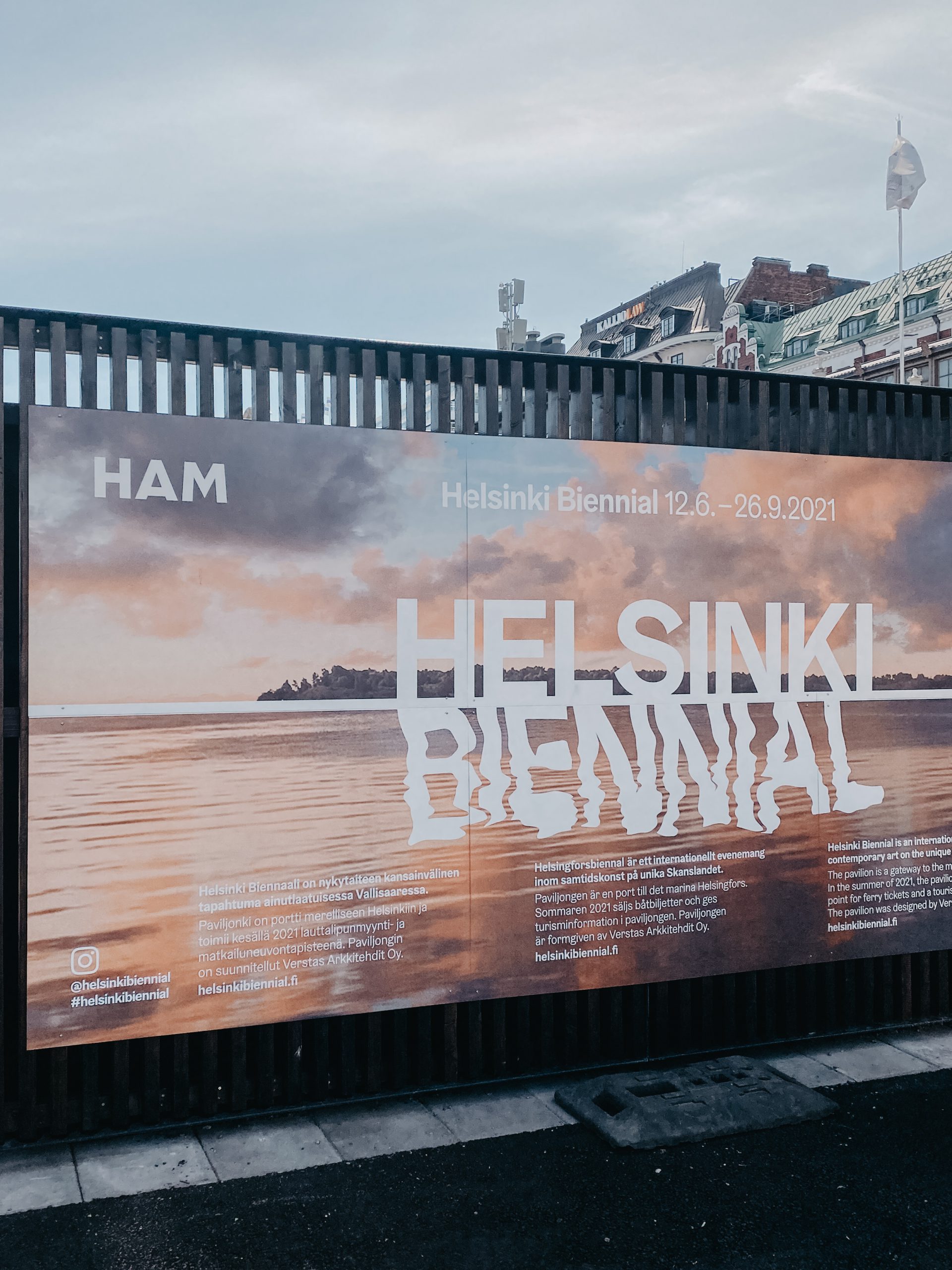 14. Check out art events & music festivals
In 2022, the Helsinki Biennial took you to Vallisaari Island to showcase the works of 40 Finnish and international artists.The theme is interconnectedness, which is an increasingly evident topic after a year of the pandemic. Experience art and nature on Vallisaari island! You can read more about the island here. There are plenty of art-related events in the city each summer, as well as summer festivals.
15. Go for day hike and grill sausages over the fire
There's no better city to be for a day hike, surrounded by nature, Helsinki has something to offer for everyone! National parks, islands – you name it! Here are some of my favourites:
Luukki area of Nuuksio National Park

Meiko Nature area in Kirkkonummi
16. Take a boat trip or rent a boat
Helsinki is best explored from the sea, if it's a tour around the coast or if you're using a fun boat to get out to the islands – make your pick. Skipperi is a great service – like Airbnb for boats, another option is to book a private boat tour through, for example Helsinki Boats.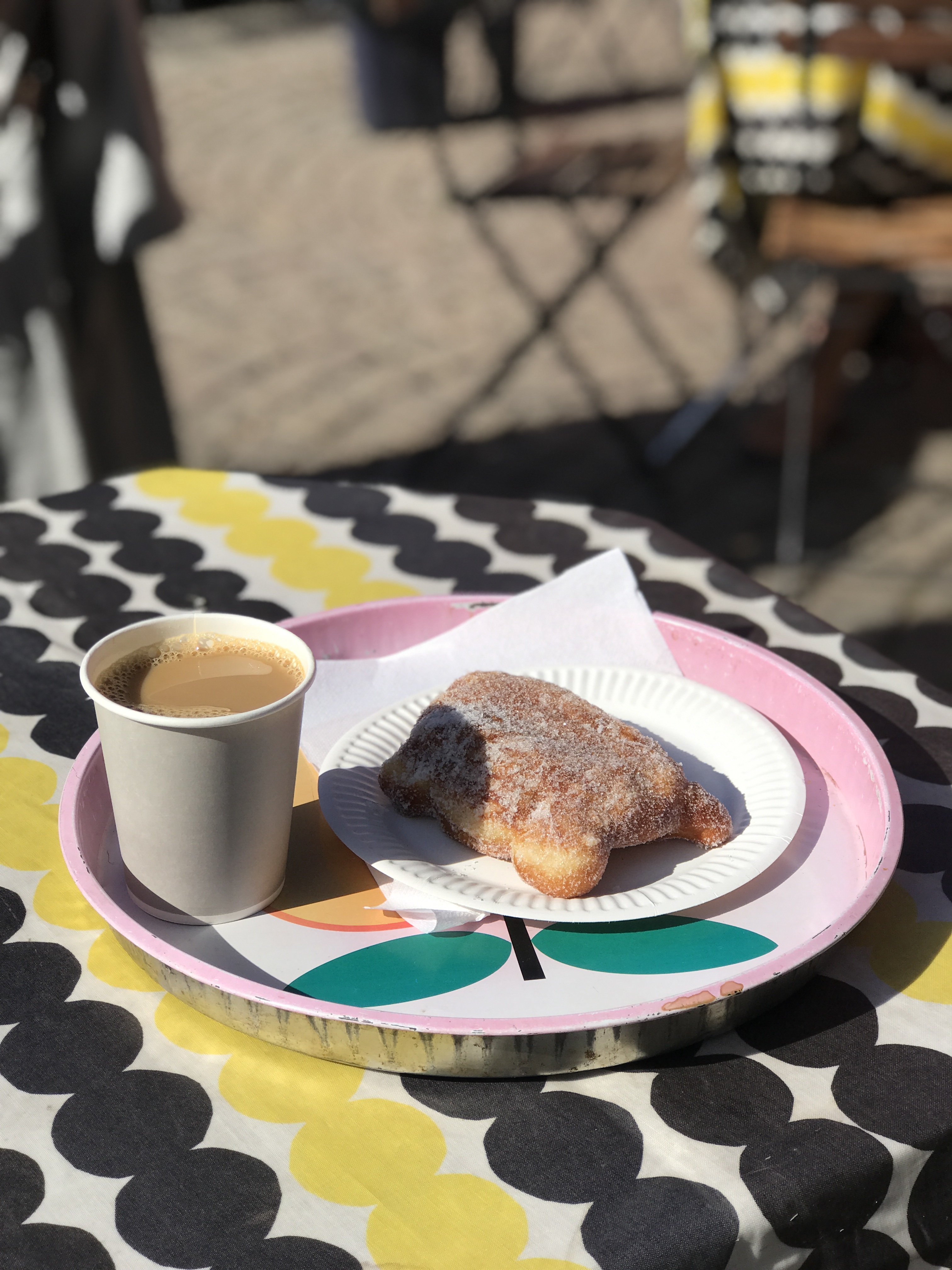 17. Browse the farmers market and get delicious treats
The open markets around the city are lush, colourful and full of fresh fruit and vegetables in the summers! It's so nice to browse the market stalls and pick up everything you like! But also, a coffee break with a bun at one of the market cafés is a must for the summer time.
Markets: Kauppatori market square & Hakaniemi market
Here's what to get:
Strawberries or blueberries

Fresh sweet peas

Cured salmon and rye bread

Karelian pies

Possumunkki (donut filled with jam) or korvapuusti (cinnamon buns)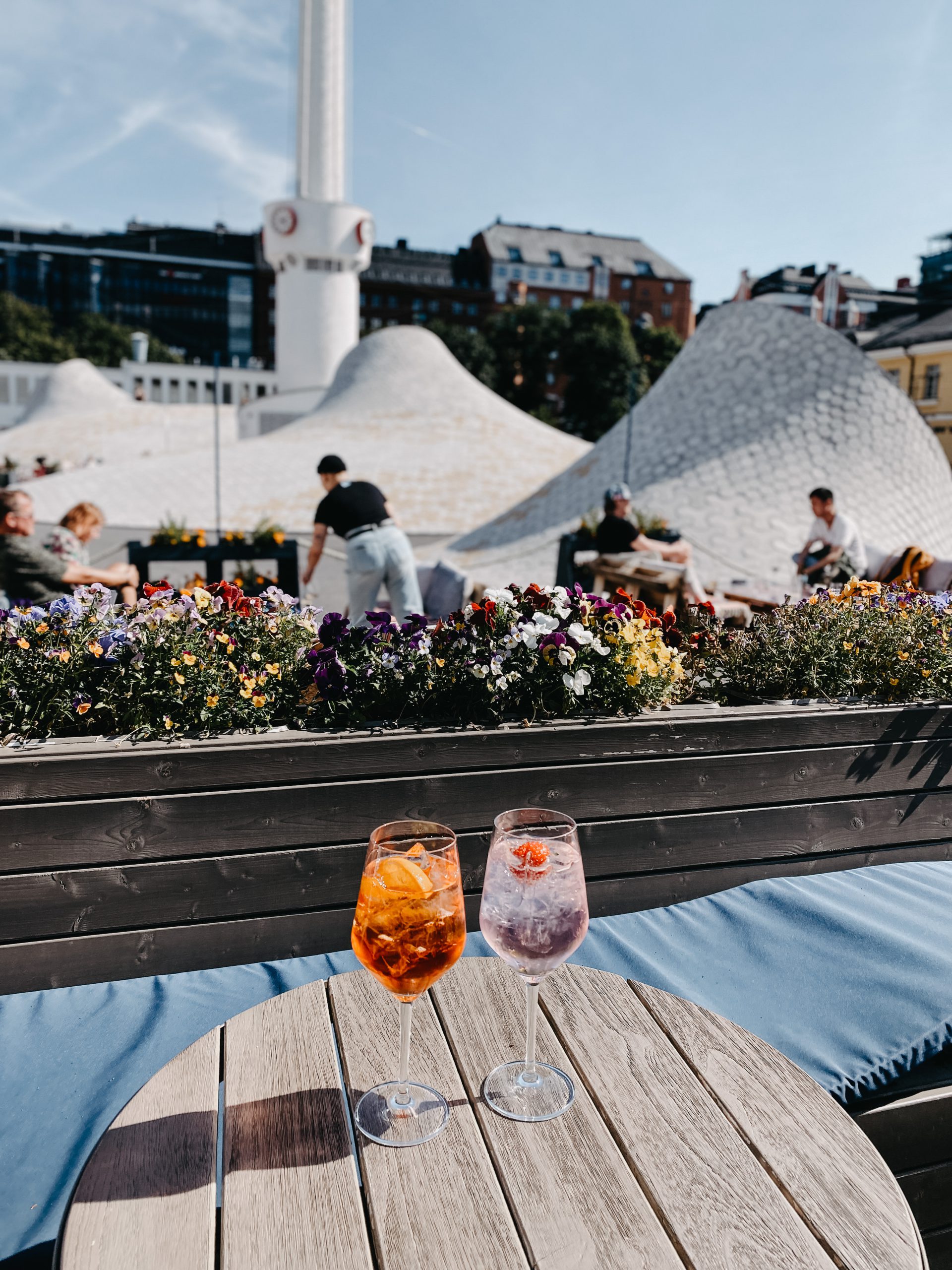 18. Enjoy a Helsinki summer cocktail on a (rooftop) terrace
Look over the city or people-watch with a cocktail in hand, enjoy the fresh air and maybe the sunset! Live the good life on one of Helsinki's terraces: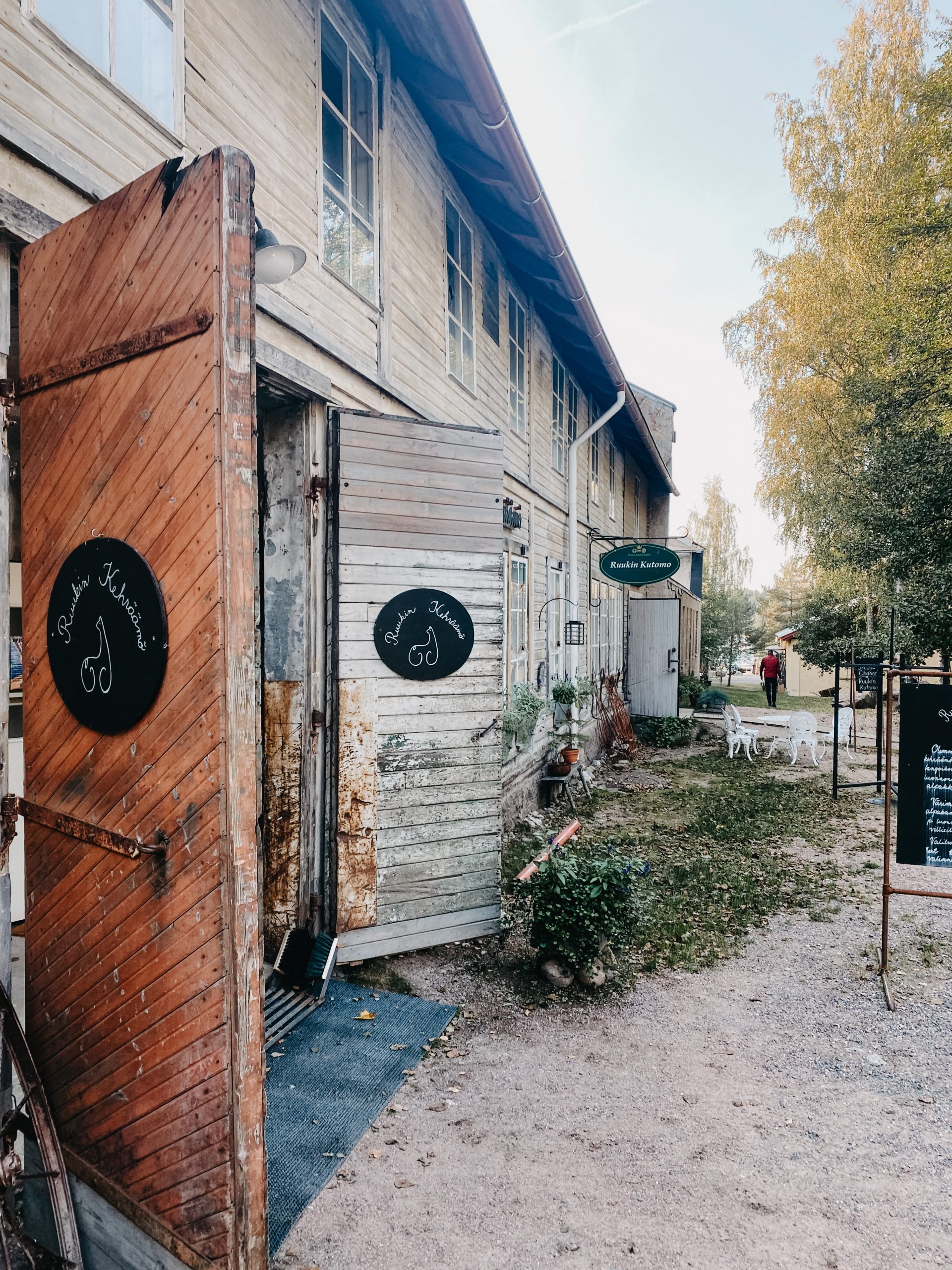 19. Take a day trip to a small town or village
There are so many lovely little towns within a short drive of Helsinki. If you want to be independent, renting a car for a day is the easiest, but bus connections are available to come as well. See something different, make a day of it! Here are some ideas:
Mathildedal village – small former industrial village that is just the most picturesque. You can combine it with a hike in Teijo National Park as well. Check out some impressions (from winter) here.
Fiskars village – just beautifully located amongst the forests and by a river, Fiskars is a lovely destination to spend a day
Porvoo – of course, the idyllic town of Porvoo is a classic and always worth a trip! My tip: take the M/S Runeberg one way. It's a 4 hours boat ride and it's stunningly beautiful. On the way back, the bus gets you back to Helsinki in 45 minutes.
20. Ride your bike along the shoreline
Helsinki is just a great city for biking with a large network of bike lanes, the city bike system and fairly flat terrain, there's not much that I enjoy more than cruising along the seaside! You can easily bike along the bike lanes from one end of Helsinki to the next without having to cross a road. All about biking in Helsinki, including my favourite routes (with maps!) here!
What are you looking forward to most this summer?