Map Overview
---
DAY 1: Sightseeing and Biking around the South
---
Local neighbourhoods and biking along the shore
Getting around the city by bike is easy and fun, but this trip can also be done on foot – just plan in some extra time. 3 days in Helsinki are a good time to get an overview of the city! Start your day with a delicious breakfast (classic Finnish at Ekberg, or modern at Green Hippo Café) – both are in the same area. From either, I recommend grabbing a Citybike from the Old Church Park, bike down the Bulevardi Street, and then continue towards the left all along the water.
Bike along the shoreline and drop your bikes off at Kompassitori. From here, you can take a small boatride (for example with Callboats) to Uunisaari, or just walk around the harbour. A coffee or snack at Mattolaituri or Café Ursula are great spots too!
If you have time, going for a walk through the beautiful area of Eira – especially the Huvilakatu street is always incredible and very photogenic.
Historic center of Helsinki
Continue to walk or bike by the water until you reach the Old Market Hall and Market square! From here, you can explore some of the magnificent sights of historic Helsinki – our stunningly beautiful White Cathedral (extra tip: check out the crypts on the back of the Church, the entrance is on Kirkkokatu). You can also go for a stroll around Katajanokka Island and have a browse of the market. For lunch, I like a hefty Sandwich from Sandwich Club or grab a refreshing salad from Pupu.
At this point, I would personally go for a break or a nap.
Punavuori neighbourhood and dinner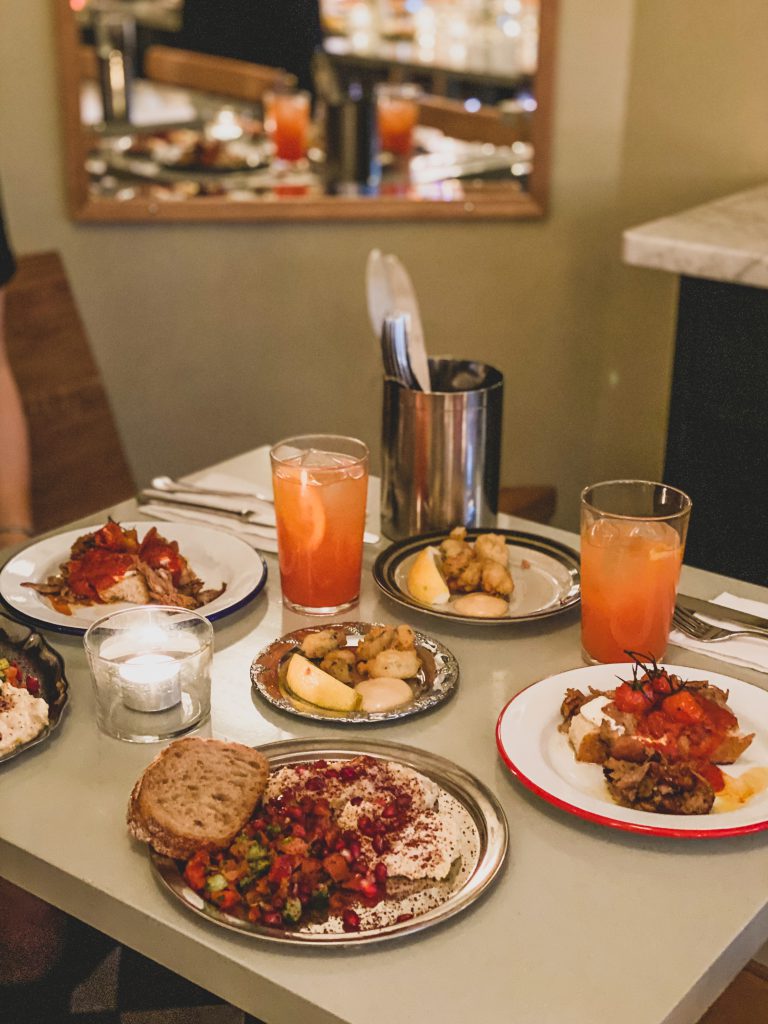 However, you can also continue to walk down Esplanadi Park and take a turn on to Korkeavuorenkatu, and turn again into Pikku Roobertinkatu and continue towards Iso Roobertinkatu. This lovely street is great for some shopping and people watching. Enjoy a donut treat at Round or take an Apéritif at Jackie's, before making your way to Pamela for dinner. One of my favourite restaurants to enjoy with friends, shared appetizers and delicious mains, also great drinks.
From here, you are pretty much at the same spot where you started your bike ride in the morning and you came full circle! A lovely spot for a slow evening walk if you still feel like it.
Other options: Restaurant Natura, if you want to try some local seasonal fine dining! / Lopez y Lopez taqueria for great tacos and margharitas!
---
DAY 2: Relaxing Island day on Pihlajasaari
---
Beach day and Finnish Nature
Yesterday was busy, so today we will take it easy – and since. We have 3 days in Helsinki, we can take a beach day!
Greenbake is my favourite French bakery, and the best way to start the day is always with a fresh and flakey Croissant. From here, walk to the Ruoholahti stop of JT-Line, which takes you to Pihlajasaari, which is only a 20-minute boat ride away. Book your tickets beforehand here (on the boat is possible too).
Start your visit with a walk around the Island going towards the left after stepping off the pier, and at the end of the walk get comfortable at your preferred spot at the beach or on the rocks. Go for a swim and have a nap in the shade!
Grab a light lunch or just a drink at the idyllic Restaurant Pihlajasaari in the middle of the island and enjoy some views there too!
Dinner at a neighbourhood favourite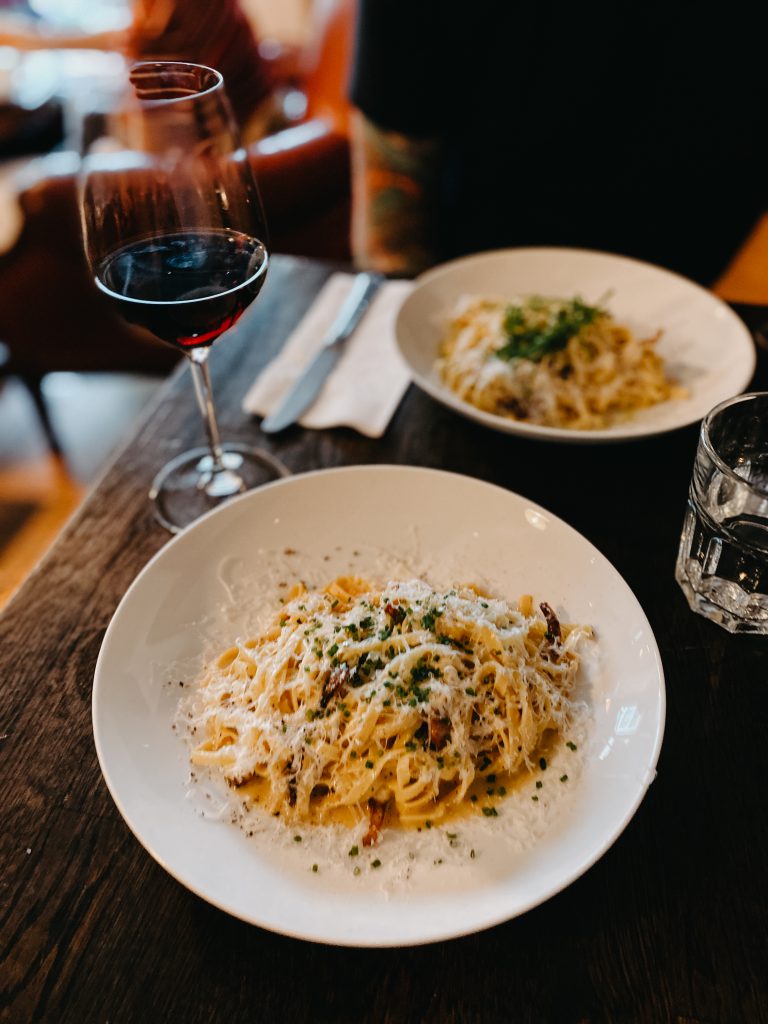 You can never go wrong with pasta, and Goose Pastabar is the best place for it. Apotek Winebar also serves delicious food, if you'd rather focus on the drinks but not compromise on your meal. For a drink, hop over to Buenos Aires bar or terrace and finish your day here. All these are in the same street, so a choice is easy!
---
DAY 3: Exploring local cafés, markets and visiting Vallisaari Island
---
Morning at Töölönlahti bay
Today we start our day by biking or walking to Töölönlahti bay in the heart of the city! Here you have three lovely spots to choose from for a great coffee and great views. You can sit on the large terrace of Taideterassi or local classic, tucked away in the trees – Sinisen Huvilan kahvila. Impossible to pick!
Don't eat too much, we will continue with a lot of treats at the local market hall later!
Local treats at Hakaniemi Market Hall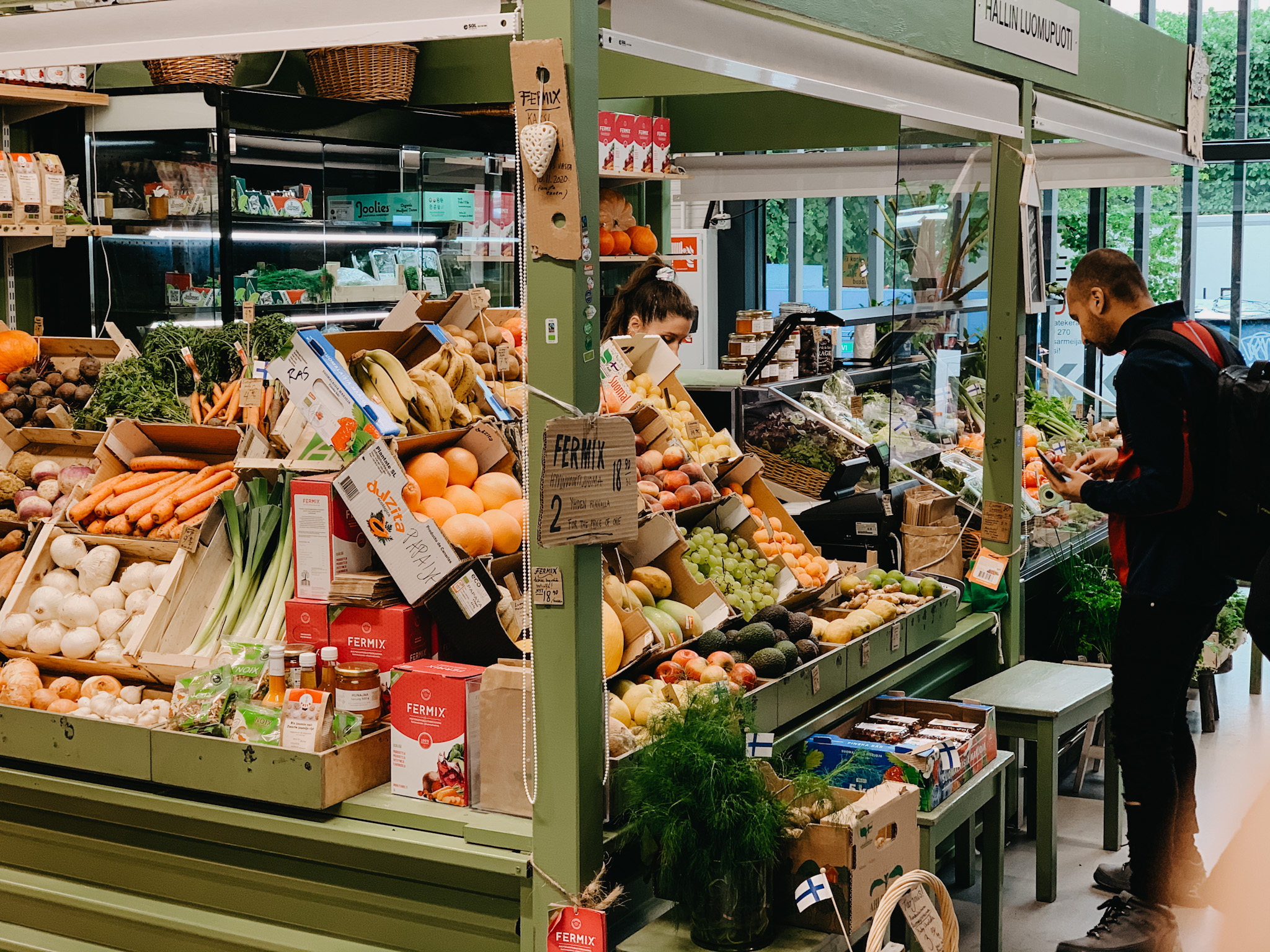 Continue your bike ride or walk from Töölönlahti along the water, ending your trip at Hakaniemi square. Here, we will go for a culinary stroll around Lasihalli – the current replacement of the original market hall from 1914. At the glass hall, I recommend the following stops: Kestoleike for some slices of cold smoked reindeer / "Tsarinlohileipä" the "tsars cured salmon" on rye bread from Marja Nätti / Karelian Pies from Marian Konditoria. If you have 1 or 3 days in Helsinki, these local treats are a must!
More about the market hall and its vendors here.
Vallisaari Island & Dinner on a summer terrace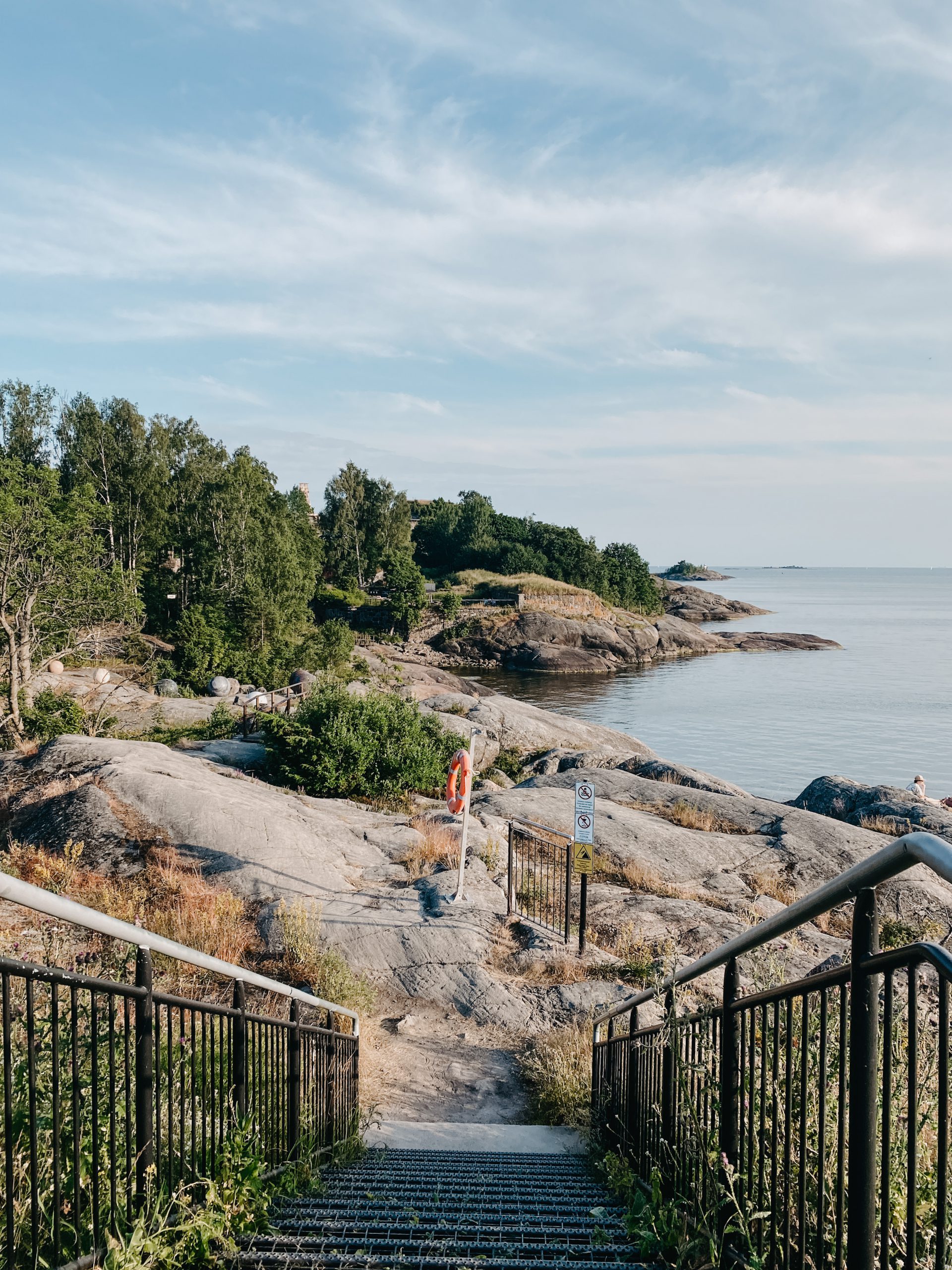 The beautiful island of Vallisaari is part of the former military area, and has only been open to the public since 2016. It's stunning, with great views to the city, rugged rocky shorelines and lush forests. I've always loved to visit Vallisaari (even over Suomenlinna which is the classic spot for visitors).
I recommend at least 3 hours for the visit, maybe even towards the end of the day. Plan some time for a break with a drink an ice-cream at Easy Café and enjoy the time!
A great dinner on a beautiful terrace is all you need to wrap up a beautiful day – in 2022, there will be summer terrace events in Töölö, around Havis Amanda and Hietalahti square. 
This is a great spot to end your 3 days in Helsinki! Good food and drinks – what more could you ask for! Here are some more tips for foodies: