For those of us who are expats, family and friends at home love a little glimpse in our lives up North, and Christmas gifts from Finland are always a welcome novelty. For those of us who have moved here with our family and we want to strengthen our relationship with the new home in Finland, or just for those Finland-enthusiasts in your life – this is your Guide to Gift Ideas from Finland. These are gifts to give locally for Helsinki, Finnish gift ideas to send abroad or to give to friends and family in Finland!
One more thing: while there are plenty of direct links included in this post (the majority can be found all around Helsinki and even the airport quite easily, in normal times), but I always want to encourage you to look for used and second-hand items as well. I know for gifts of any kind it's not the first thing that comes to mind, but in the name of sustainability awareness, we should change that mindset.
Read my guide on Second-hand shopping in Finland here!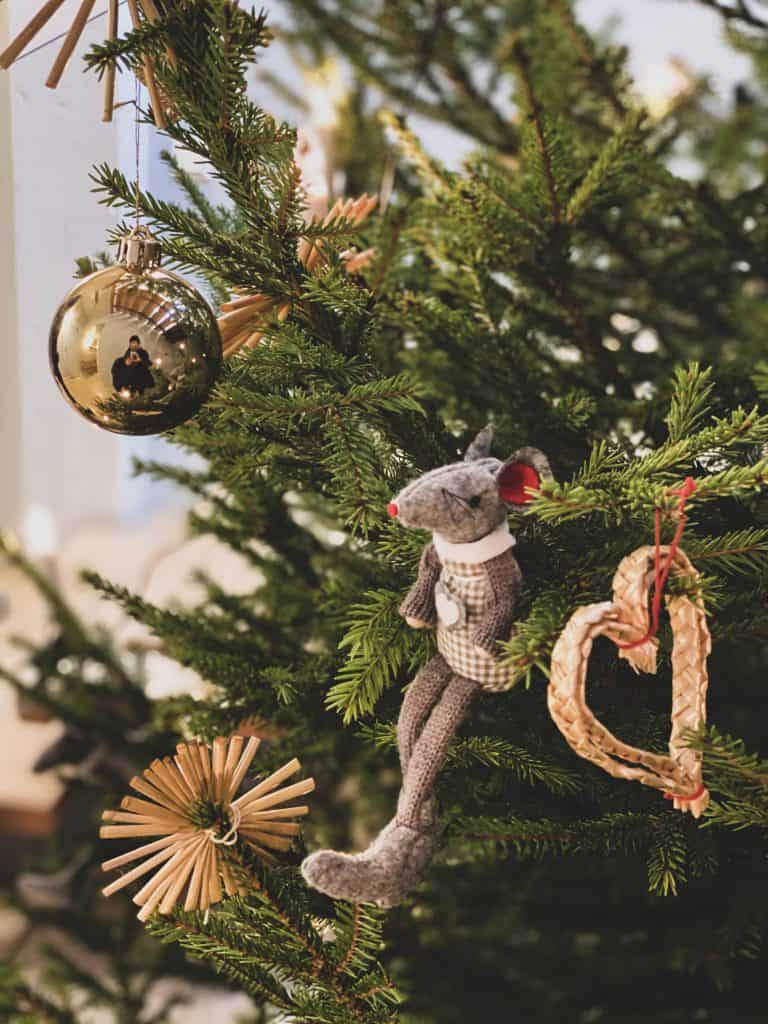 ---
Experiences and time
While material gifts can be thoughtful, clever and delicious, there's probably nothing coming more from the heart than spending time together. Here are a few ideas on how to gift that:
– A dinner or brunch date: for food lovers and people in your life that you love but don't see often, it can be the most wonderful gift to spend time together and catch up over a delicious meal. Check out Raising Hel Restaurants for a collective of local restaurants that have the goal to get everyone to purchase one gift card this year. Support your locals!
– A cooking workshop: when we joined a Portuguese cooking workshop at Petiscaria, it was one of the nicest activities ever. While there are more coming soon, you can also get inspiration for example through Airbnb Experiences
– Museum card: the card gives you entrance to over 300 museums all over Finland. It's a lovely gift to give and make it for example a monthly date to go to a museum together.
– Nature experiences: such as gift cards or vouchers for something like a wine tasting in the woods or a meal in the wilderness for when the season is on again. Finland, naturally, has a bunch of absolutely lovely activities and experiences our in the nature.
– A Sauna or Spa visit – Gift cards are available for example for Löyly Sauna, Allas Sea Pool or Kuusijärvi. Otherwise, a hand-written voucher for Uunisaari sauna or Uusi Sauna are a lovely gift as well.
– The EAT FINLAND 2022 restaurant guide book is a great gift for every foodie, I received last year's edition and loved every bit of it. It includes special deals for some selected restaurants, which are great to use up throughout the year. The book is available for Helsinki, Turku and Tampere. Limited availability, so be fast!
– Ceramics workshop: local pottery studio Udumbara offers clay workshops on a regular basis – keep an eye out and book here.
– A beauty or wellness treatment: my faves are a massage or a pedicure. Find salons in the area or purchase a gift card for example on Timma.fi, or go a step further and offer a teeth cleaning!
---
Cooking and home
Finnish design goods are ever so present in many Finnish homes, and if you want to add a little something to your own, or gift a small piece of Finland, here are some of my favourite pieces. The selection is timeless and hopefully, you find something for everyone.
– A lovely cookbook – to inspire healthy veggie-based meals without compromising on the deliciousness, check out Veggies, every day of the week. Maybe add a little wooden cooking spoon and you have a great present! Publisher Cozy has tons of incredible Nordic-inspired lifestyle books from cooking to interior, that make a wonderful gift
– Home textiles – tea towels, pillow covers or a blanket – I love the wool and linens from Lapuan Kankurit.
– Sauna Accessories – for the sauna lover in your life, get the wrap towel or hair towel from Luin Living, or the sauna pillow or towel from Lapuan Kankurit.
– Thermos – having a large batch of hot tea during the evening or lots of coffee on a dark winter day or during brunch, are just great.
– Homeware – such as tableware from Arabia , a classic Aalto vase from Iittala, a nice knife from Fiskars.
---
Skincare
…is important for everyone – not just the ladies! Here are three of my favourites that I have converted so many of my friends to over the years. Especially during winter, it's important to take good care of our skin, face and hands – basically, any body part that is likely to be exposed to the elements. For those who will come to visit or those who are new to the real winters, proper skin care can make a huge difference.
– A lovely face oil or face mask
– Some high-quality lip balm
– Hand lotion for cracked winter skin
– A shampoo or soap bar for the environmentally conscious – for example this one
---
Accessories
I feel like many of these things are gifts that I would have hated as a kid but love as an adult. These are my favourite Finnish gift ideas and pieces that I also enjoy gifting, and they are a real crowd-pleaser.
– A pair of mittens – gloves can be tricky size-wise so I don't recommend those
– A warm chunky beanie – ears and head need extra protection during the colder months, and everybody loves them
– Cozy warm woollen socks – for the home, or a slightly thinner model to wear in your shoes outside
– Purse or card holder – local brand Lumi has lovely wallets and accessories to add to their line of high-quality vegetable-tanned leather bags
---
Food and drink
Who doesn't like food, and those who appreciate a nice drink will be happy with any related gifts – I have selected a couple of lovely Finnish gift ideas that will make any foodie or drinks connaisseur happy.
Some other ideas that are not listed below:
– Lumikarpalo – icing sugar covered cranberries, a favourite from all Christmas markets.
– Seabuckthorn juice or cranberry juice – great as a healthy basis for juices or shots, gift them along with a little recipe card and some fresh ginger, and you have a lovely little gift.
– Glögi – countless options from apple to the classic berry – a lovely little gift, add some raisins and almonds to complete, or even some glögi glasses.
– Cold-smoked reindeer – I'm not allowed to come home to my dad without it – it is sold vacuum-packed and keeps very long, is easy to transport and such a unique, Finnish thing to gift that intrigues many.
– Porridge "kit" – put together a little set of your favourite porridge (rice is nice during Christmas time, my personal preference is 4-grain porridge), with a small pack of oat milk, some berry jam and cinnamon – the perfect little breakfast gift.
– Fancy baking mix – Flowbake has beautifully designed baking mixes from carrot cake to these muffins, another great little gift, you could add some cookie cutters or a muffin tin along with it.
---
Artwork & Posters
Wallart and art pieces can really pull a place together. Here are some of my favourite Finland inspired things and/or Finnish artists whose work makes a beautiful gift:
---
Christmas shopping in Helsinki & webshops
Xmas Garage and Kämp Garden – Kämp Garden, 2 floor, Pohjoisesplanadi 33
My Oh My Xmas Garage – Forum Helsinki
Stockmann & Food market herkku – Aleksanterinkatu 52
Moomin shop – Lasipalatsi
Moi Namaste – Indian craftsmanship brought to Finland
Nudge – sustainable clothing and accessories, Yrjönkatu 30
Weecos – sustainable online shop
---
Do you have any Gift Ideas from Finland to add? Share in a comment!