The Western archipelago of Finland is one of my favourite areas in the country to begin with, and recently I finally got the chance to explore it a bit in winter. The region in Southwest Finland is an ideal spot for a weekend trip in basically any season, it's close to the Capital and it's easy to get to.
Das Schärengebiet im Südwesten von Finnland ist einer meiner liebsten Regionen im Land, und kürzlich hatte ich die Möglichkeit, es auch mal im Winter zu entdecken. Die Gegend ist ideal für einen Wochenendausflug ab Helsinki, da es einfach und schnell zu erreichen ist – in jeder Jahreszeit.
Good to know:
Distance and time from Helsinki: to Nauvo (Nagu) in the heart of the area – ca. 200km. The drive takes 2-2.5 hours depending on the season. You can also take a bus or train to Turku, from where you can head onwards with public transport. Having a car is convenient though.
Famous for: Islands, islands and more islands. The region has pretty much countless islands that are connection through ferries or bridges. Not only in the summer a paradise for kayaking, but apparently also winter kayaking is a thing!
Time needed: at least a weekend. Anything more will just add to your experience.
Gut zu wissen:
Distanz und Reisedauer ab Helsinki: ca. 200km bis Pargas, das Herz der Region – je nach Jahreszeit mit dem Auto 2-2.5 Stunden. Alternativ mit Zug oder Bus nach Turku, ab dort weiter mit dem Bus. Ein Auto ist wesentlich bequemer.
Berühmt für: Inseln, Inseln, noch mehr Inseln. Zahllose Inseln, durch Brücken und mit Fähren verbunden – dies ist ein Traumziel für Naturliebhaber! Im Sommer ein Paradies für Paddler – aber "winter kayaking" gibt's auch.

Zeit benötigt: mindestens ein Wochenende bleiben. Alles darüber macht es nur besser!
Ice-fishing as a way of life
Life in the archipelago is different. Families live very close to nature and integrate their surroundings as a normal part of their lives. The forests provide them with herbs and berries in the summer, the surrounding sea is full of fish – in all seasons. Ice-fishers can spend hours on end in the cold. Alternatively, nets are put in the water over night and the frozen catch is brought up the next day – and there you have lunch.
Ice-fishing works under the rule of Everyman's right – which means you don't need a license or a permit to do it, if it's for your personal consumption. Ice-fishing for many is a crucial part of winter, as it's fishing in the most traditional way! Finland offers you the perfect silence for the ultimate search for peace-of-mind.
Eisfischen als Lebensart
Das Leben in den Schären ist anders. Familien leben nah an der Natur und nutzen das, was die Natur bietet im täglichen Leben. Der Wald bietet Beeren und Kräuter im Sommer, die See drumherum ist voller Fisch – in jeder Jahreszeit. Eisfischer können endlose Stunden in der Kälte verbringen – alternativ zum Angeln werden Netze ausgeworfen, die am nächsten Tag mit dem frischen (und gefrorenen) Fang auf einen Warten – und da ist das Mittagessen.
Eisfischen fällt unter das Jedermanns Recht: das heißt, dass jeder ohne Lizenz oder Erlaubnis Eisfischen darf, vorausgesetzt es ist sozusagen für den "Privatgebrauch". Im Winter ist Eisfischen ein wesentlicher Teil der Kultur, da es so ziemlich der traditionellste Weg des Fischens hier im Land ist. Finnland hat einfach die perfekte Stille um mitten in Eis und Schnee in sich zu gehen.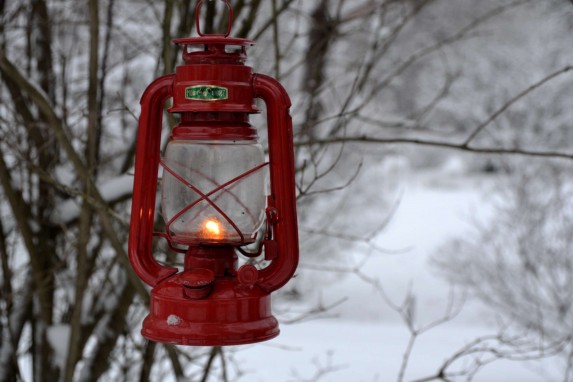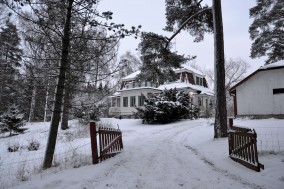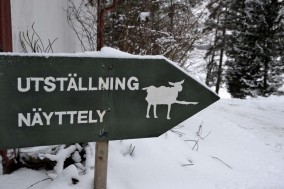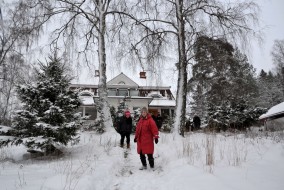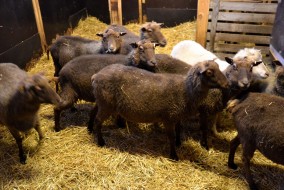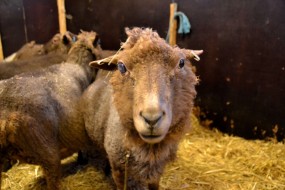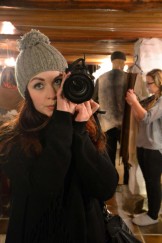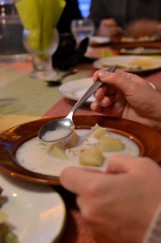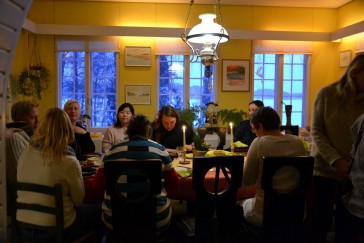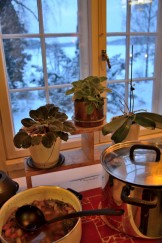 We're visiting the Stentorp sheep farm in the archipelago. The couple living here, lives almost self-sufficiently in their farmhouse. In addition to food from sea and forest, the sheep provide them with meat and wool for clothing. In the summers, they roam freely in the gardens and around the house, in the winter, they have to make do with a cosy little shed. The wool products are hand-knit in the area, the designs are all by lovely Jill.
They are warm and welcoming, and happy to have guests. Jills eyes sparkle, as she tells us about their life and offers us fish (from outside in their backyard of course) and vegetable soup. We all need to warm up a bit.
Visiting the archipelago is the perfect nature escape that's within super easy reach of Helsinki, so even ideal for a quick and spontaneous trip. Stentorp even rents out the beautiful yellow cottage with sauna by the sea, which is my dream for the summer! Learn about and get a glimpse of the life in the Finnish archipelago – and enjoy the silence.

Wir besuchen die Stentorp Schaffarm in den Schären. Das Paar hier lebt fast ausschließlich selbstversorgend auf dem Hof. Neben Wald und See, bringen die Schafe Fleisch und Wolle für Kleidung. Im Sommer streifen sie frei um den Hof und die Gärten, im Winter müssen sie leider mit dem Stall vorlieb nehmen. Die Wolldesigns sind von Jill selbst, gestrickt und gefertigt werden sie in der Umgebung.
Sie sind beide warm und herzlich, und sichtbar froh, Gäste zu haben. Jills Augen leuchten, als sie uns von ihre Leben erzählt und uns dabei Fisch- (von draußen, natürlich) und Gemüsesuppe schöpft. Wir müssen uns alle ein wenig aufwärmen.
Für Hauptstädtler oder spontane Helsinki Besucher ist in Ausflug in die Schären ist der perfekte Rückzugsort in die Natur – da es so einfach und schnell zu erreichen ist. Stentorp vermietet das kleine gelbe Haus (mit Sauna nebenan, direkt am Meer), ich träume ja davon für den kommenden Sommer. Und von der Stille.

Â

I was a guest of Visit Archipelago for #nbefinland. All experiences and opinions are my own. Thank you so much for having me! Can't wait to come back!
Ich war als Gast von Visit Archipelago für #nbefinland unterwegs. Alle Erfahrungen und Meinungen sind meine eigenen.