Vuokatti is in the Arctic Lakeland of Finland, a region entirely new to me! The area boasts stunning landscapes of lakes and hills, which makes it not only a paradise for skiers but also for nature lovers – in all seasons. Here's my Guide to Vuokatti in winter – all you need to know about it!
Vuokatti is about 600km North of Helsinki, pretty much in the middle of Finland. By car, you can arrive directly to Vuokatti, with a train or flight you'll start your trip from Kajaani, which is ca. 40 minutes from Vuokatti. There are public bus connection and a winter bus shuttle.
By car: the drive from the Capital is around 7 hours, longer if you travel in the winter.
By train: the fastest and direct train ride from Helsinki with VR to Kajaani railwaystation takes a bit over 6 hours, which makes it a really comfortable option!
By plane: DAT flies from Helsinki airport to Kajaani, and the flight takes 1h25m.
What to do in Vuokatti in Winter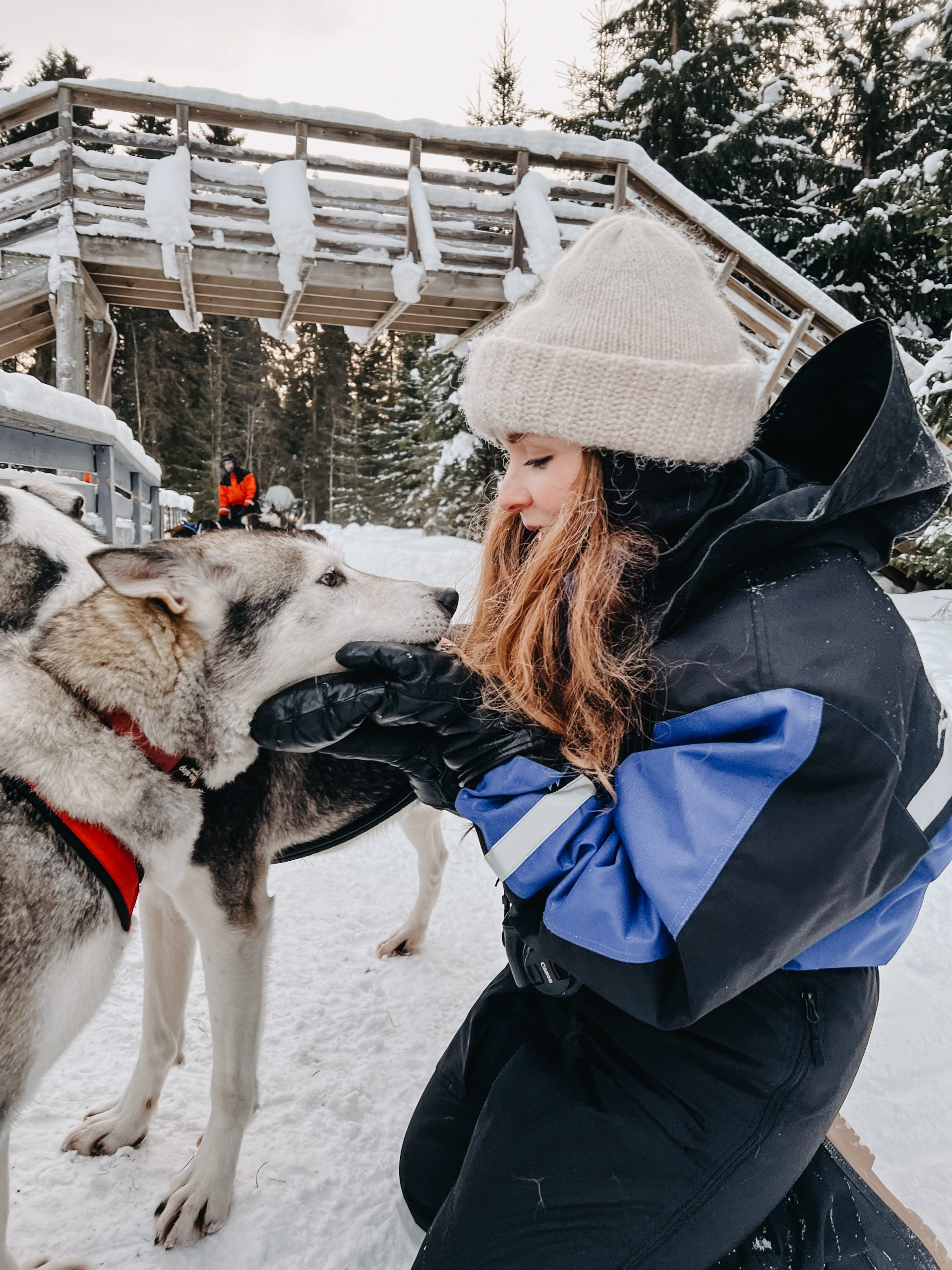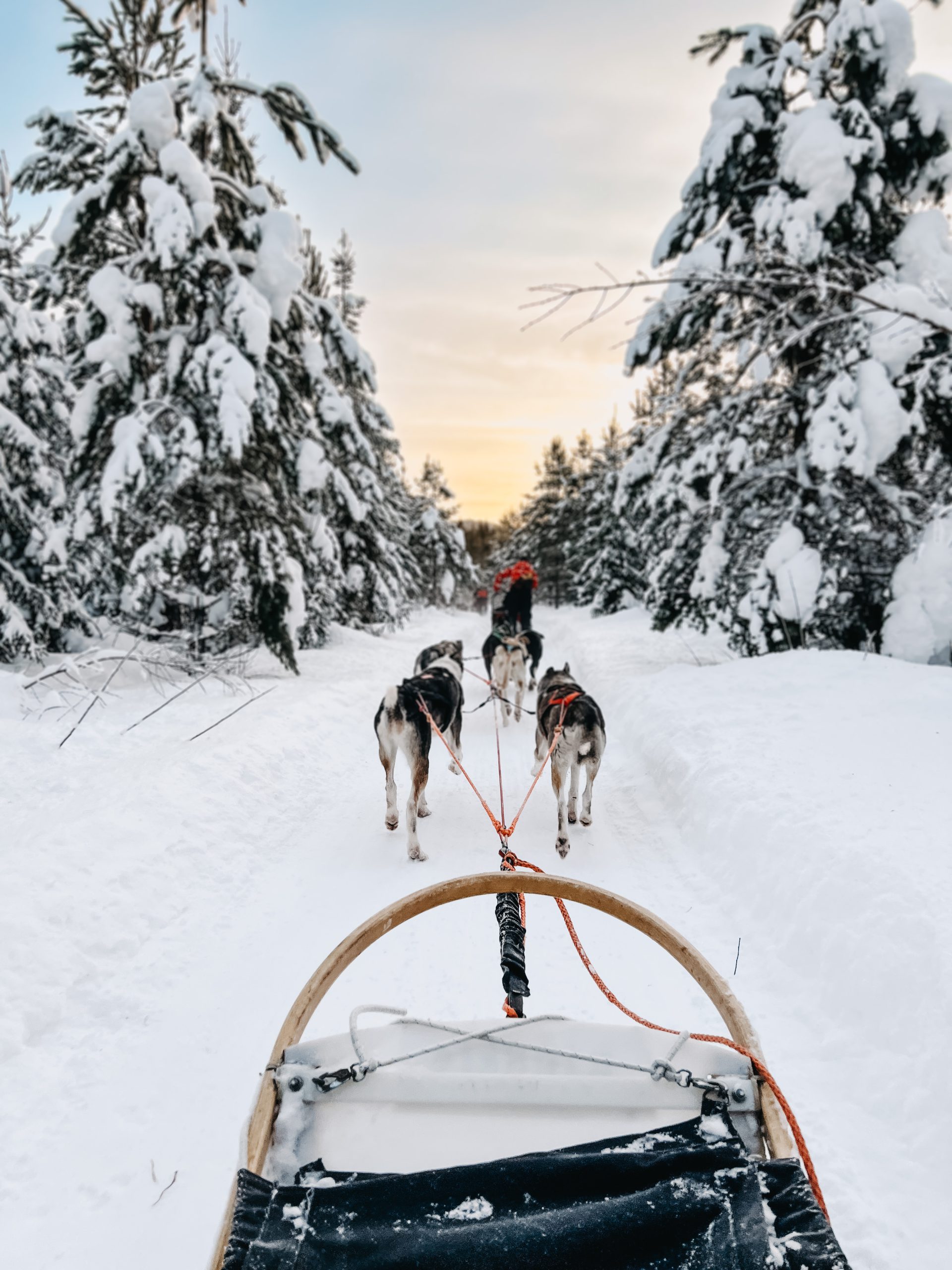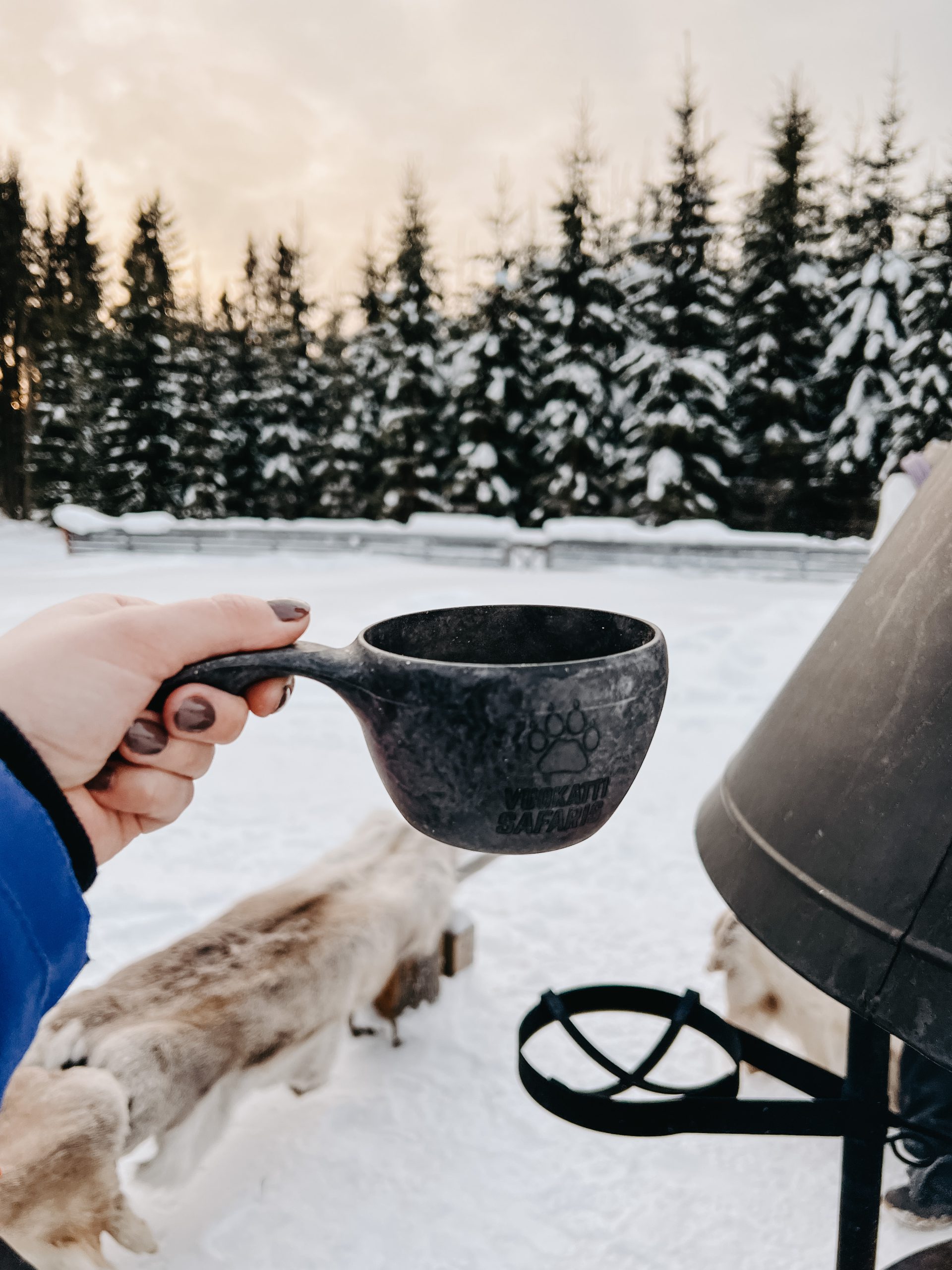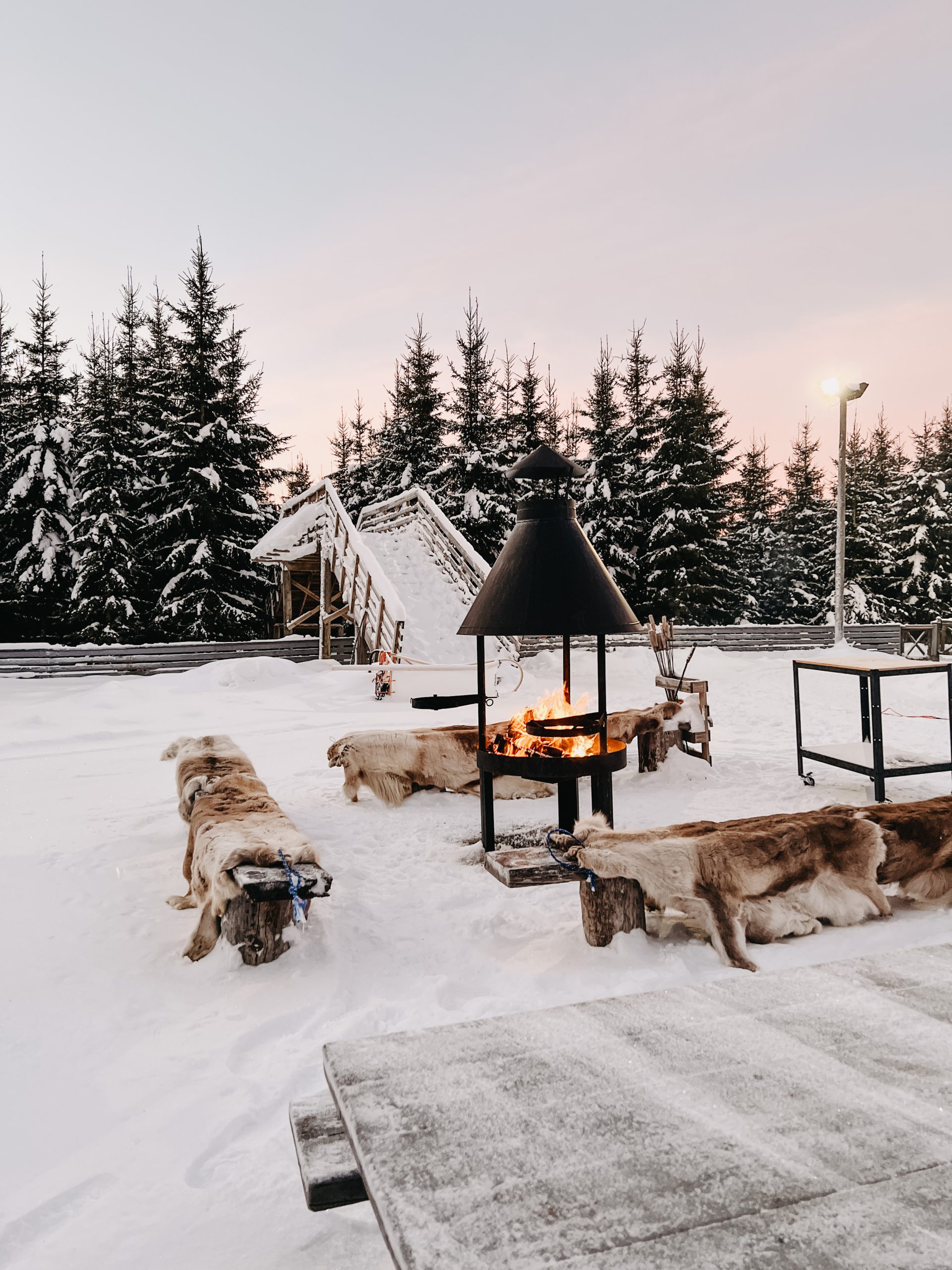 Go on a Husky Safari: riding through the winter wonderland is probably on everyone's bucket list, and our adventure with Vuokatti Safaris was one of the most special experiences ever! Their 86 dogs are so cute, well-behaved and excited, that you can't help but join in with their joy to run. The wintery forests are just stunning, and even though the sled is so fast, it is somehow still a very peaceful experience. Vuokatti Safaris also offers a bunch of other activities, such as snow mobile tours or snow shoe hikes. There's something for everyone!
Taste local beers: Haapala BnB is not only a beautiful accommodation, but also serves delicious local meals and beers. They produce small batch beers that offer something for every taste, from the Kuusenkerkkä spruce pale ale to a cardamon-spiced blueberry lemonade, this is a wonderful outing.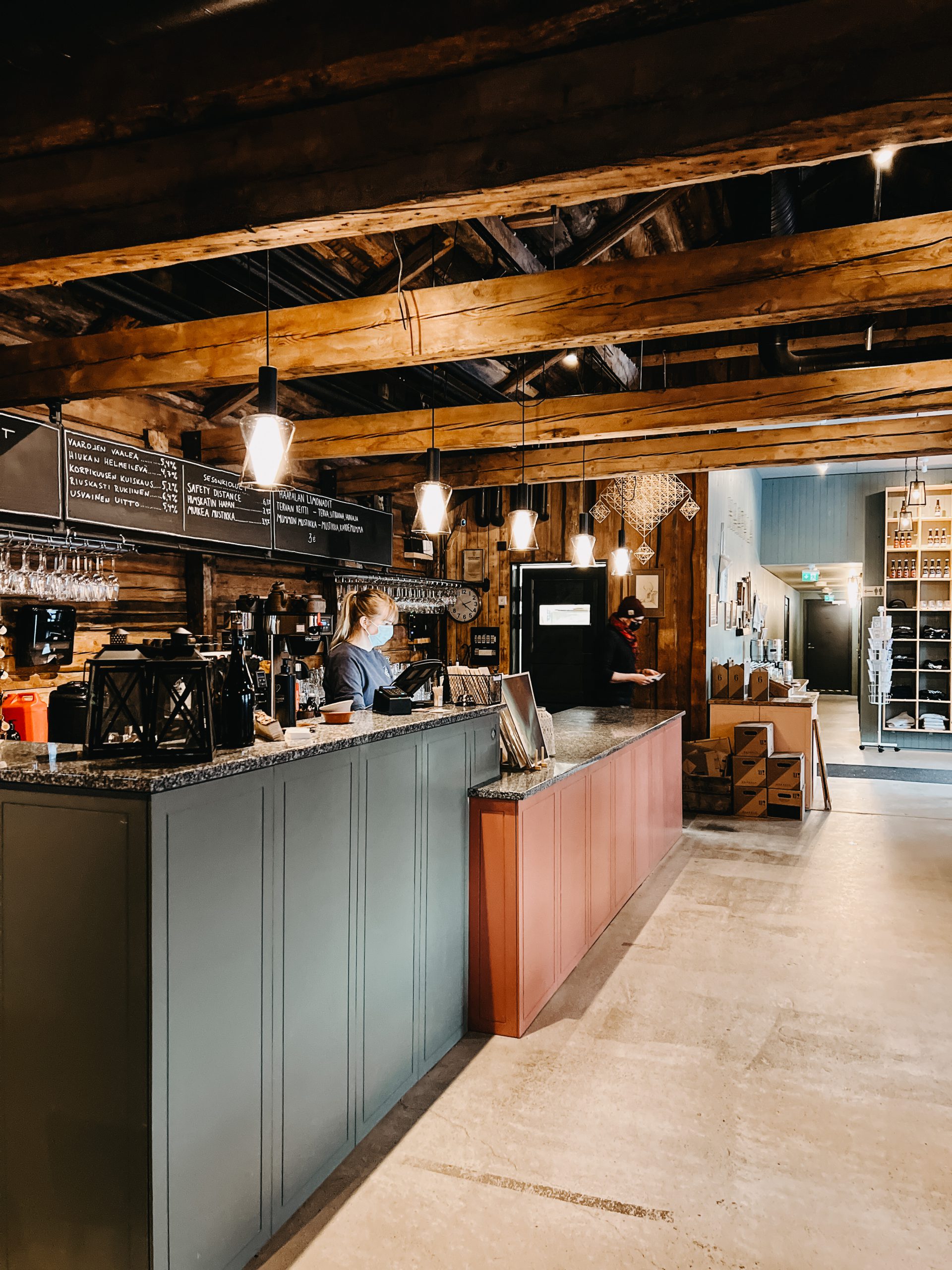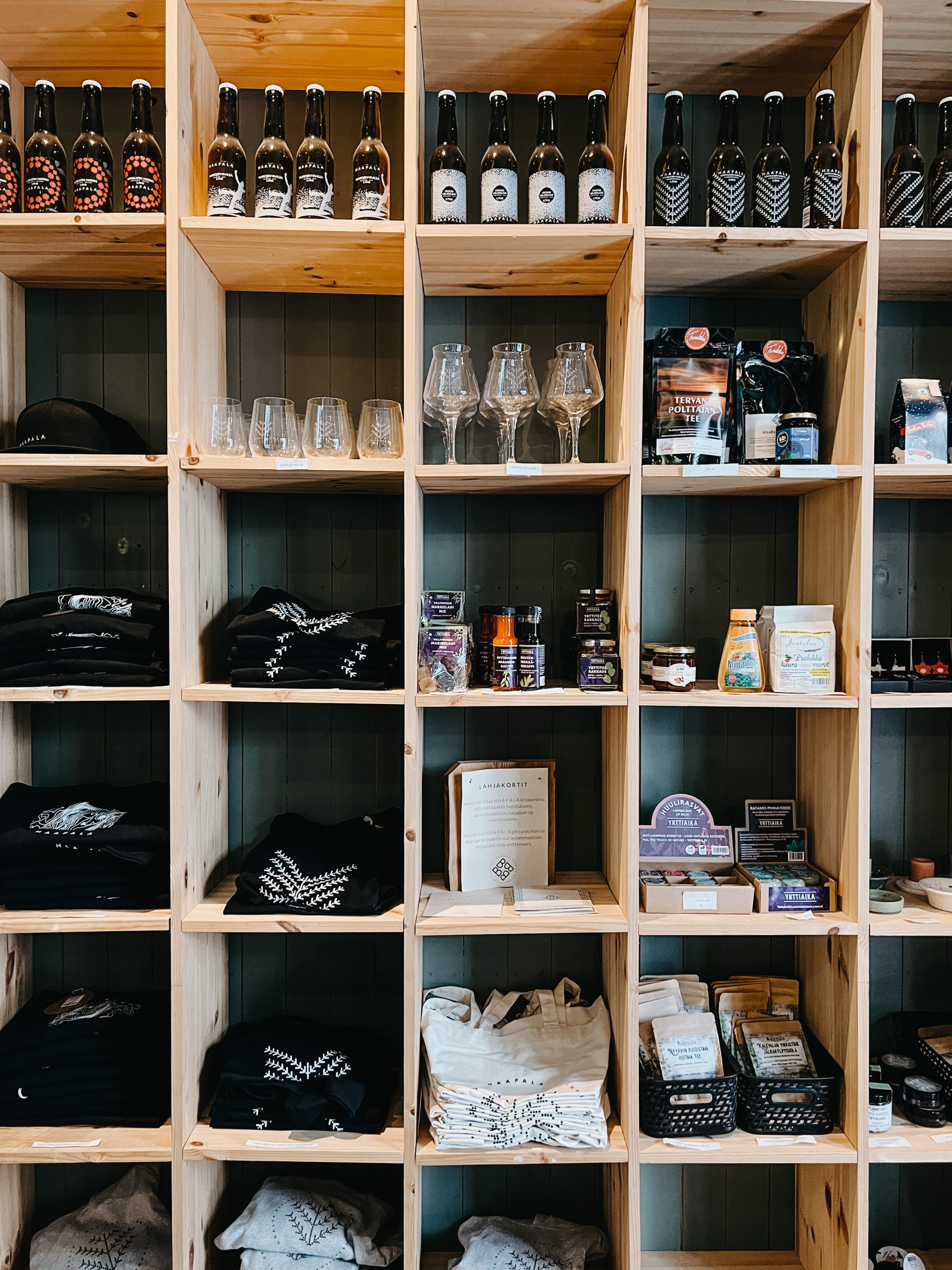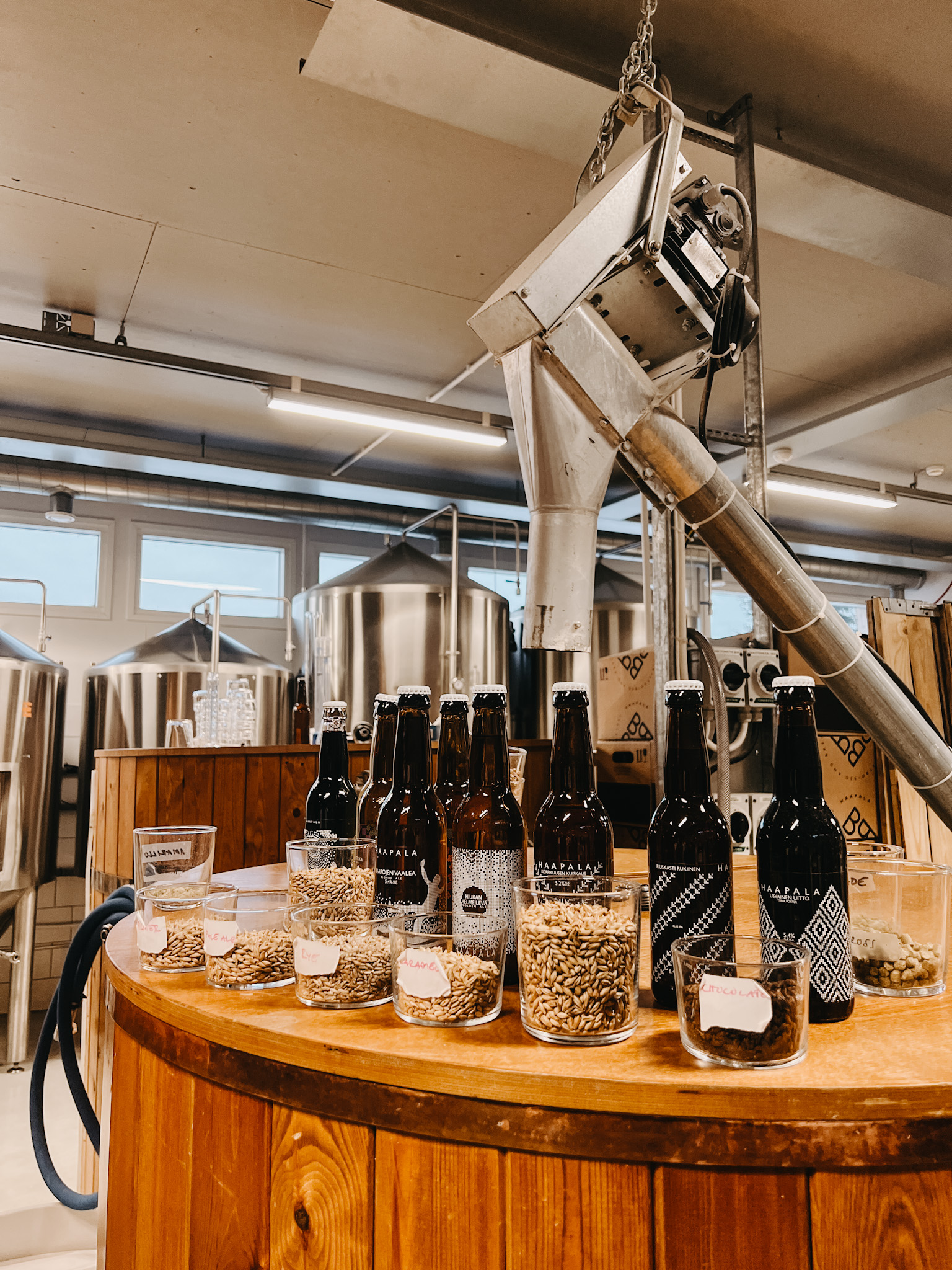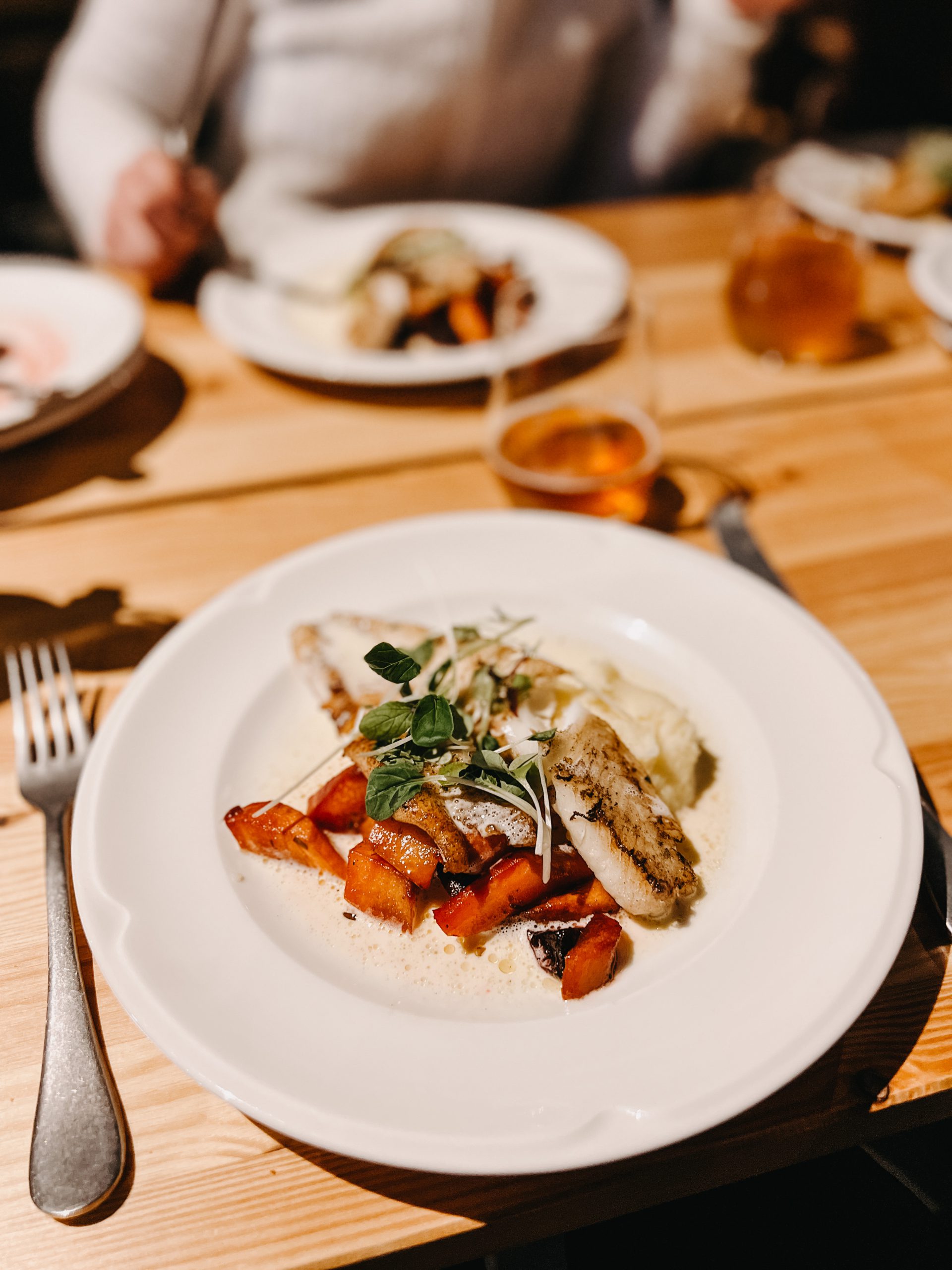 Sweat in the underground sauna: for a very special sauna experience, consider booking Saunaholvi! The underground vault sauna by the lakeside is a unique thing to do while in Vuokatti.
Get on the slopes: no matter if you're a pro or a beginner, one of the 13 slopes in Vuokatti will fit you! The snow park is a fun challenge for those who are up for it, and the ski school offers courses for all ages. 
Take in the views: I love a beautiful view and the wintery view from the top of Vuokatinvaara was just magnificent. Even if you're not a skier, the trip up to the top (326 m above sea level) is worth it. We went during the blue hour with all the lights down in the valley.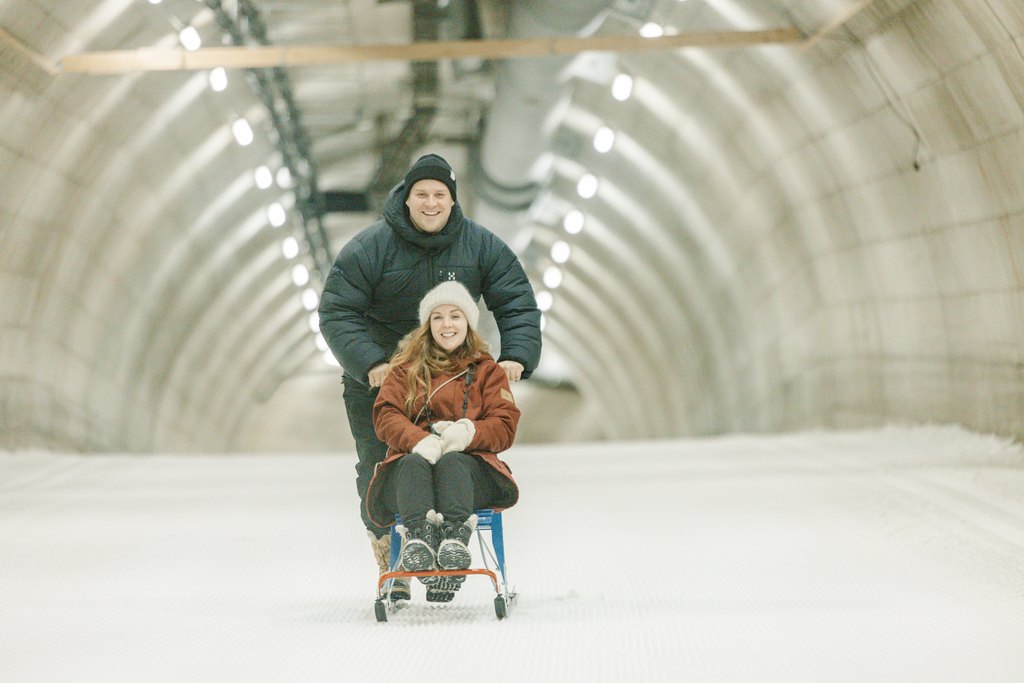 Where to Stay & Eat in Vuokatti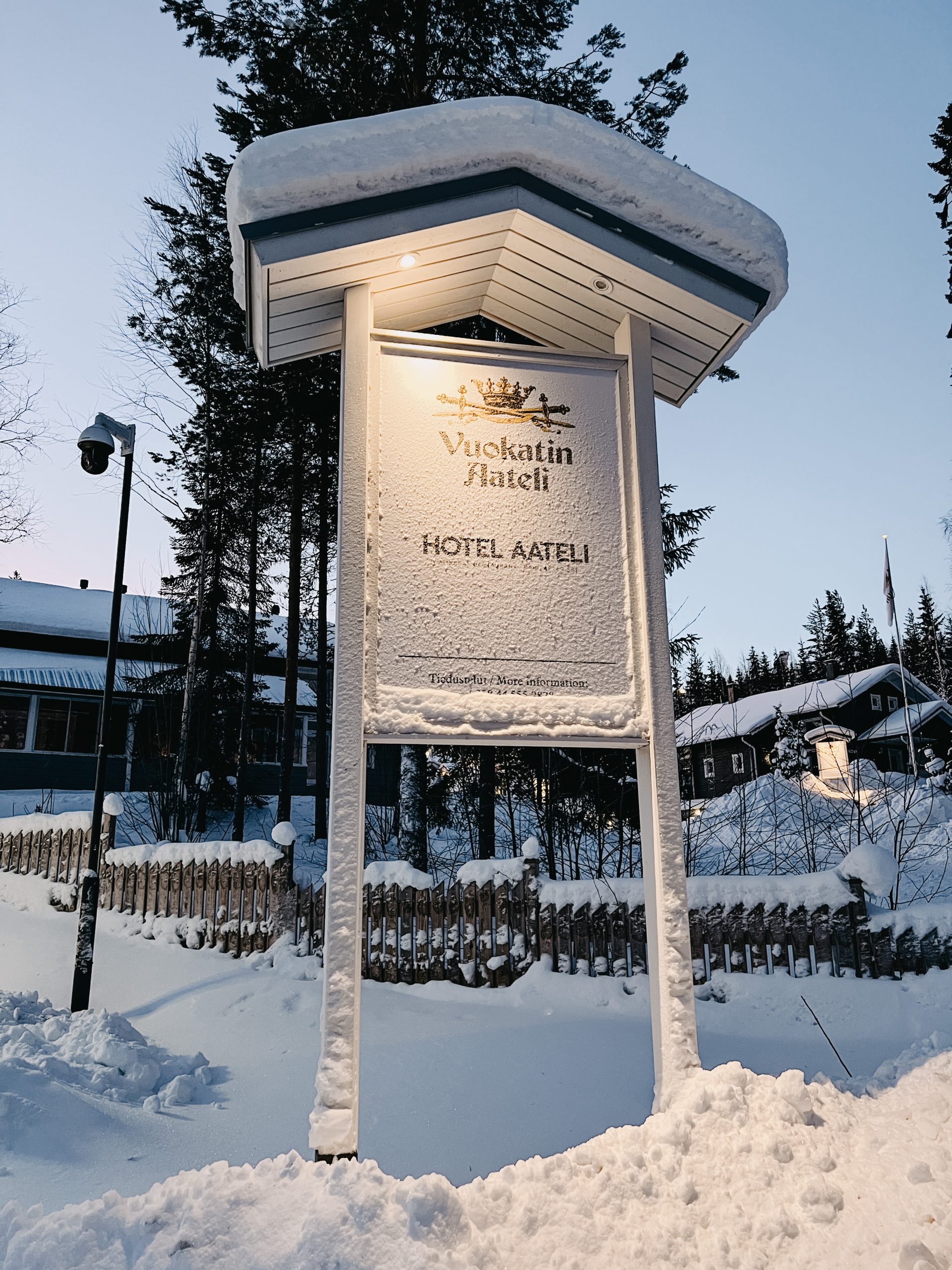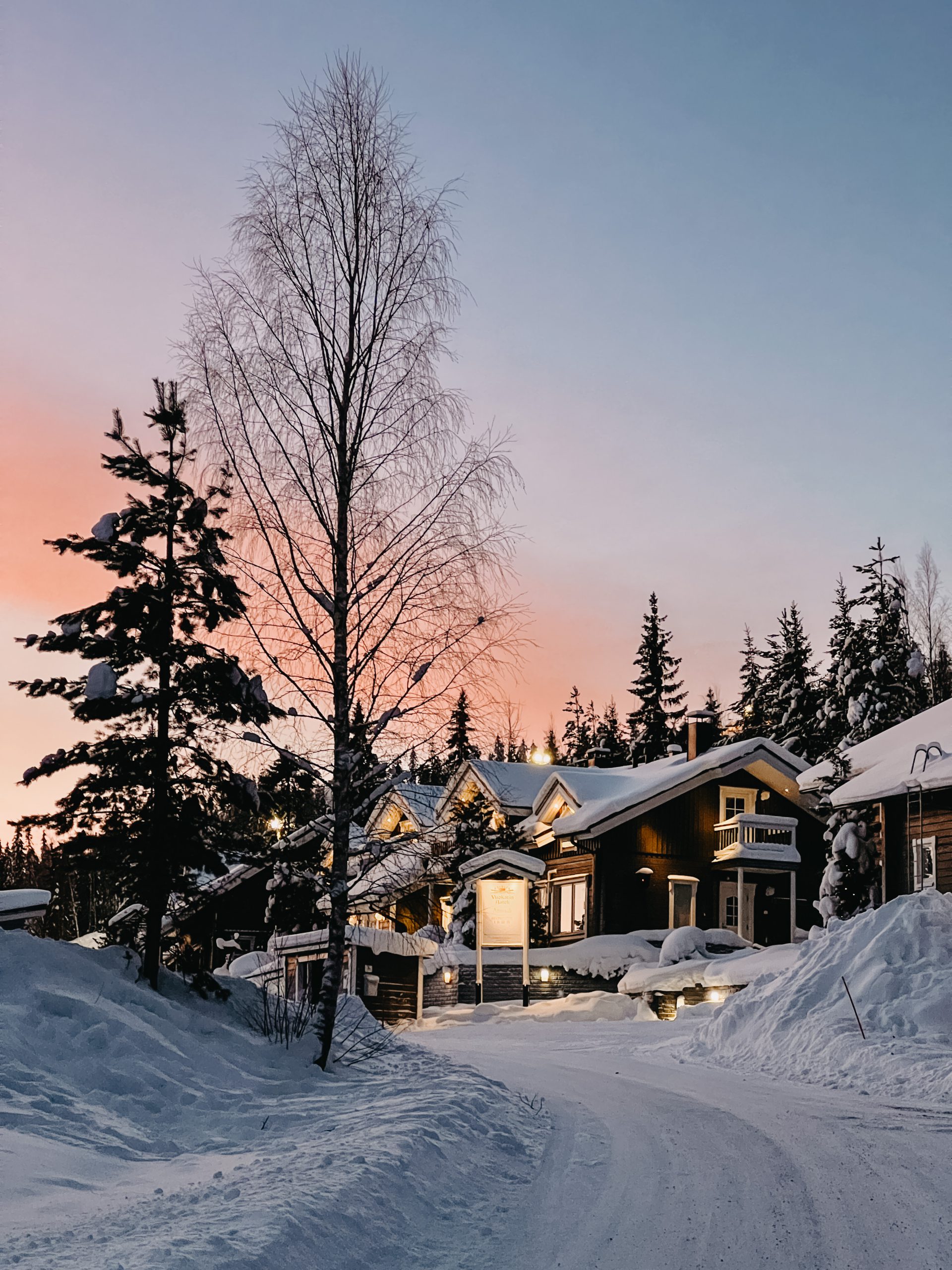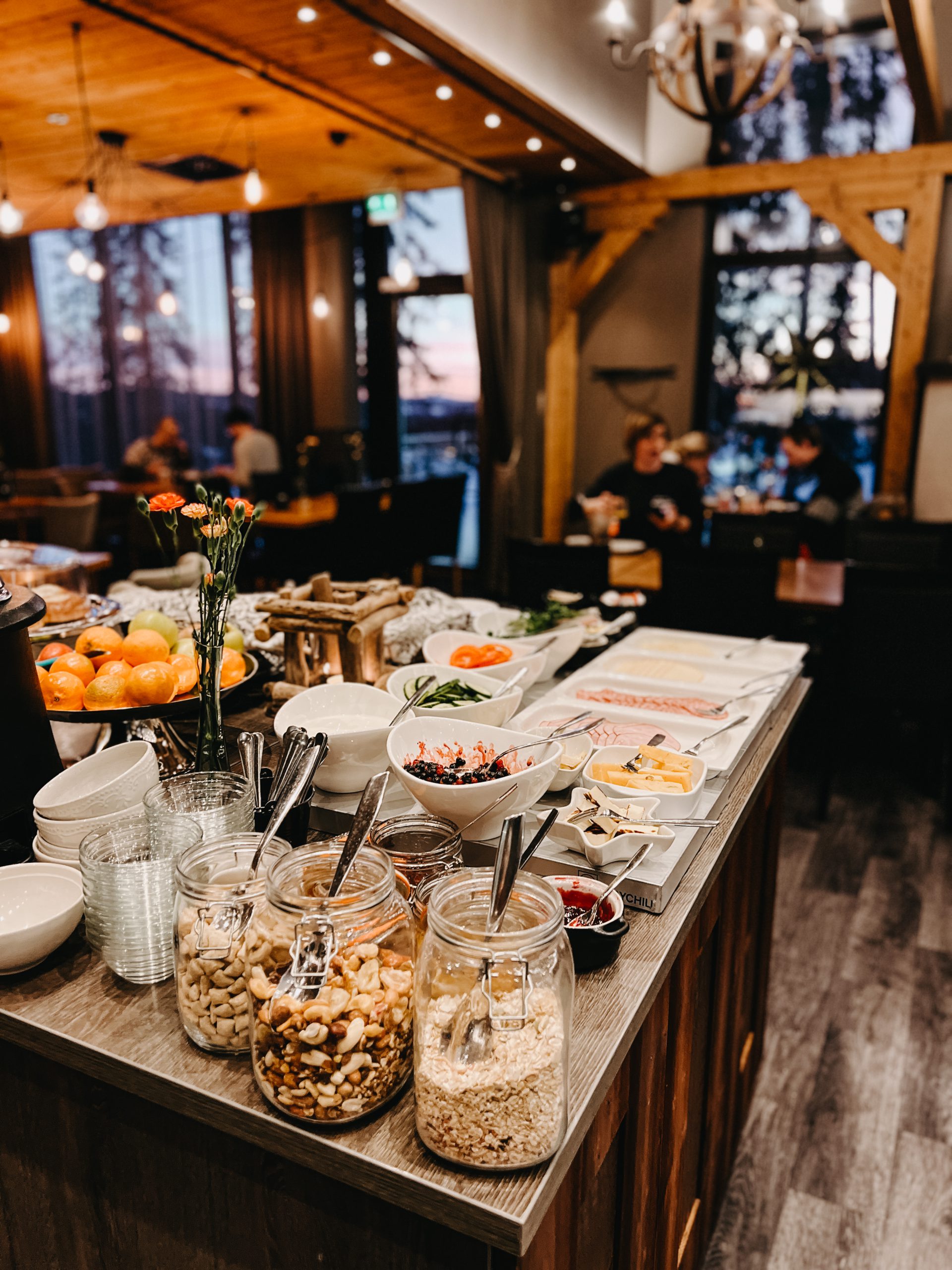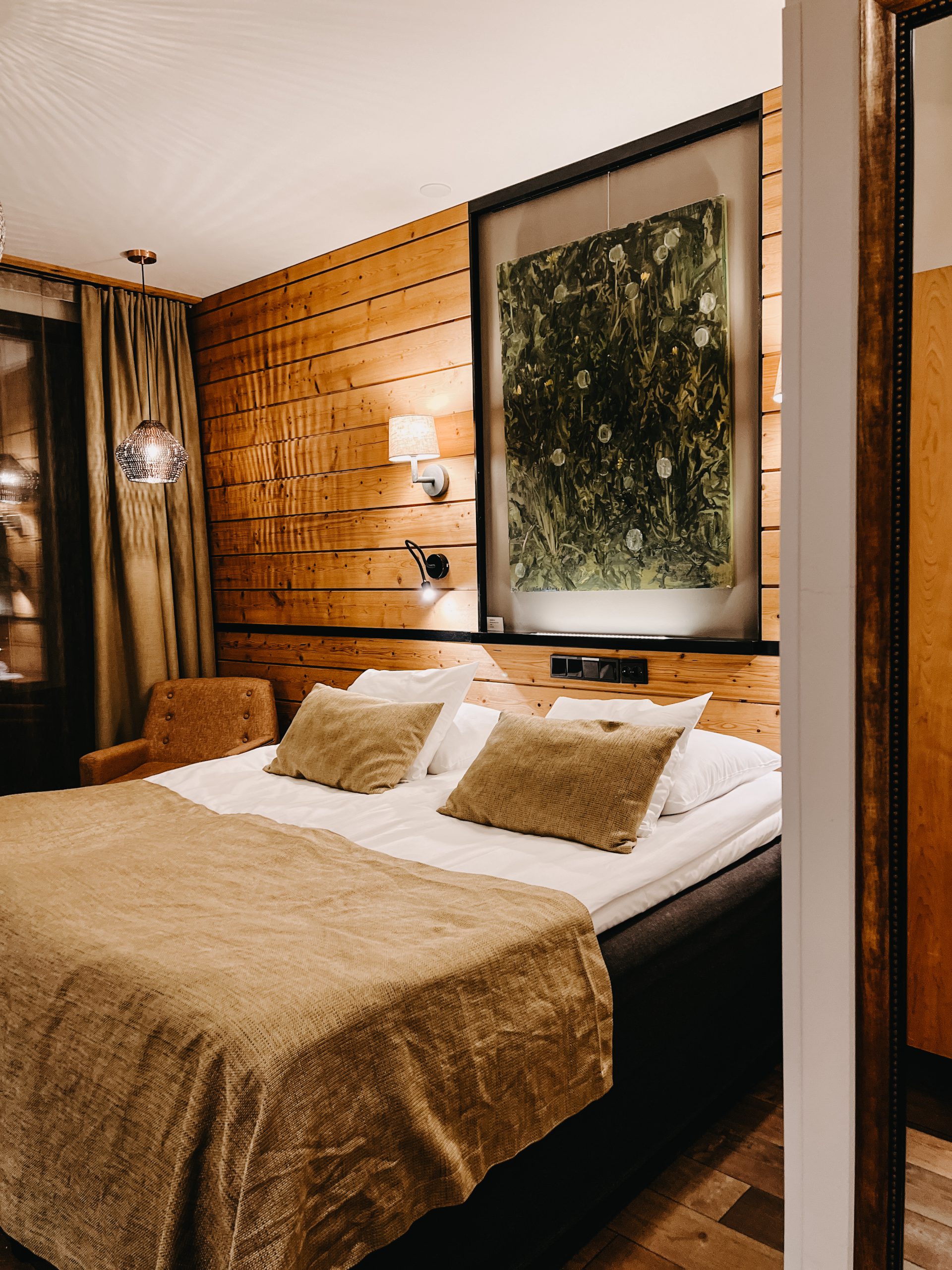 Vuokatin Aateli: this family-owned accommodation is perfect for those who want to be close to the slopes! With the beautiful boutique hotel, villas, apartments and a private island (!) there are plenty of options. The hotel also has a small spa! Restaurant Ainoa serves delicious local food!
Haapala BnB: the B&B part of Haapala offers both accommodation in the beautiful old manor, as well as modern small cabins. The huge sauna was all built by hand and is definitely on my list for my next visit.  
Arctic Lakeland Igloos: for those who want a really special experience with the chance to spot the Northern Lights from bed, this unique igloo accommodation is something to put on your list. 
Villa Vuokatti: for families and groups, the stunningly beautiful Villas are a great option, with your own sauna and outdoor hot tub, there's not much more you could ask for!
Kippo restaurant: if you're feeling adventurous, this restaurant offers specialities such as the bear burger but also local fish. 
Classic Pizza: while pizza might not be on the top of your list for a visit to Finland, maybe the idea of a reindeer pizza with cloudberry can change your mind here. 
More Finnish winter content