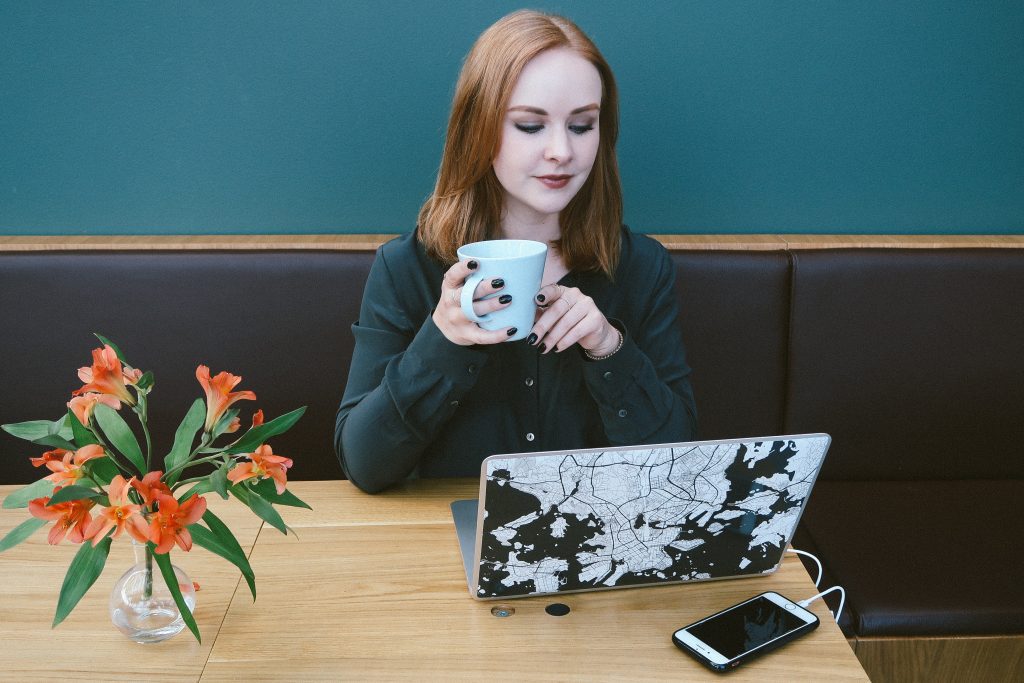 HAPPY BIRTHDAY TO LUMINOUCITY!
NOVEMBER 1ST 2017 MARKS THE THIRD ANNIVERSARY OF MY SELF-EMPLOYMENT AND I THOUGHT IT WOULD BE NICE TO SHARE A COUPLE OF WISE INSIGHTS FROM THE YEARS. I WOULD HAVE NEVER TAKEN MYSELF FOR THE ENTREPRENEURIAL KIND, AS I ALWAYS FELT I'M WAY TOO LAZY AND THAT I WOULDN'T GET OUT OF BED FOR THE MOST DAYS UNLESS SOMEONE MADE ME. BUT THE MORE YOU KNOW – I DISCOVERED A WHOLE NEW SIDE OF ME THAT ACTUALLY DOES HAVE A TAD OF DISCIPLINE AND A SENSE FOR DELEGATING – BUT IT ALL COMES WITH THE PURE LOVE FOR WHAT I DO, THE PEOPLE I GET TO DO IT WITH AND THE REWARDS THAT COME WITH IT.

---
HERE'S A SUMMARY OF WHAT I DO, WHICH I CAN PUT INTO 2 ROUGH CATEGORIES
---
INFLUENCER & EVENT MARKETING
I somehow landed in the whole digital media thing by accident, pretty much. This was never a plan, it kinda happened. Now, three years later my main job is running influencer campaigns which means, I am part of planning, strategizing, and executing campaigns that get my clients the best digital content and visibility. The majority of my clients are trade fair and agencies of some kind. In practice, this means a lot of event and participant management as well as communication (I am really good at e-mails).
---
CONTENT PRODUCTION & #HELSINKILOVE
Helsinki is my clear passion, I cherish life here and I want to do all in my power to help people discover all the sides of it and fall in love with the city just like I did. This is ultimately how the blog came into life, my first excursions into content came with writing for a cityblog. Nowadays, not only do I write about Helsinki and Finland, I also run Helsinki-Finland specific events for the foreign employees of a client to make them more familiar with a new culture. Additionally, I was a tour guide for 2 full seasons, at the moment I take occasional guiding gigs on request.
---

---
8 LITTLE PIECES OF ADVICE I WISH I HAD BEEN GIVEN BEFORE WORKING FOR MYSELF
---
Find the right work environment for you: I work from different places. If possible, I like to schedule Skype conversations and conference calls for the morning, so I can take those in the quiet setting of my home office with the coffee machine a few steps away.
For certain projects, I work from a common project office in good company, even though most of my work is location independent. But it's good to bounce ideas off each other, rant here and there and have a shared coffee break. Workdates usually take place in cafés that are good to work from (check out my post about those here) or one of the different co-working spaces in town. There are also days when I work entirely from home, but those tend to be a bit less productive, especially towards the afternoon and end of the day.

Figure out what works for you and don't let other people tell you what's best.
Routines keep you sane: My days are never the same, but what works out in 80% of them is to have a nice coffee at home in the mornings. This is my small luxury and the ideal way to wake up slowly and enjoy something delicious before tackling the day ahead. Fancy coffee is the real deal, I'm telling you, on days when this isn't working out, don't even talk to me. My favourite addition lately was an electric milk frother for the perfect foamy milk in the morning. I was hesitant to get this because it just felt like having yet another kitchen appliance, but I've actually used this thing every single day since! And it makes me very happy in the mornings 
Avoid finance fears: …unless you have some kind of background in this, that is. In the beginning, I was confident that I could do my taxes myself, I'm only a one-person business and how hard can it be, I even had an accounting class during my exchange here in Helsinki, so I felt like I also should be able to do this. But hey, big nope right there. I tried for a couple of months and it was a nightmare, it gave me so many headaches and the time it wasted where I could have done actual work was definitely not worth it. My accountant is the best and also the best investment of all times. The stress it took away from me to not having to worry about anything, is worth every single bit. Mainly because I'm super terrified to accidentally commit tax fraud and be deported.
Find your system: This is so subjective, and different things work for different people. I went through several types of calendar, both analog and digital, notebooks and apps before I found a kind that actually worked and that I stuck with. Most of the time I have several projects and things running at the same time so some way to know what's where when how and with whom is absolutely essential. So often I lost track of things or forgot stuff or mixed up to-do's. I used Fantastical for the longest time as it syncs perfectly with my devices and combines notes and to-do's with a calendar that makes sense.
But I always liked having a physical calendar. I love the beautiful paperblank ones but the layouts just don't work for me. Either the pages were too small or too large and keeping an overview was impossible. What I've stuck with successfully now is my Leuchtturm 1917 weekly planner and notebook combination, that gives me the perfect summary of the week and my appointments, and enough space for all my project to-do's, which I colour code (Project A = red, Project B= black, Project C= blue etc.) with my amazing 6-in-1 colour pen from Muji, which is ideal. I see at a glance what's for what and when.
For scribbling down notes during a meeting or ideas, I use a separate, light notebook but I don't even carry that with me all the time.
Own your mistakes: We all know mistakes happen and no matter how often you quadruple check certain things, sooner or later something will go wrong and whether it's your fault in the end or not, doesn't even matter. But it will happen and it will feel like a kick to your stomach and it also might give you sleepless nights for some time. There's no way around it, so my best advice is to own up to it, apologise where need be; and do the best damage control you can, and ask for help. Being open about mistakes in your work environment is the most honest thing to do it, and that will get you more credit than trying to hide something, and asking for advice and support is just how a functioning team should work. We're all human and I guarantee you that the majority of people will not hold it against you but do their best to make things better. 
Keep up with developments in your field: I can't say this enough, but staying on top of things is so so so important. Unlike "regular" employees who get offered continuous training and coaching sessions, get sent to conferences and team-building exercises, in entrepreneurship it's part of your own responsibility to not get left behind. Your knowledge and your skills are your capital, don't get stuck in a rut! Research and continuing to educate yourself are not just crucial for your working life, but also important for networking and building connections. 
Admit to your limits (1/3): This is a real struggle for me, still. I'm prone to saying yes and to agreeing to projects, no matter what my schedule looks like. It's insanely hard for me in this entrepreneur thing to admit to myself that there's only that much I can take on, and declining opportunities is the worst thing. But in all honesty: we're all humans and there's a capacity limit. I still think sometimes that I can't deny any option that comes my way or I will never be asked again, and sometimes there are moments where things go slow so who am I to say no to anything? And if things go well right now, great, but I don't know sometimes how things look in 6 months? How can I be so entitled and turn something down? But truth be told – this isn't good for anyone.
(2/3) Same with being sick for instance – when you're ill, there's no point in trying to force yourself to work anyway. A) It will only take longer to recover and B) you will be less efficient and probably the result is shit anyway. So just take a step back and let yourself get back to a state where you can be your best. 
(3/3) Asking for help is the right thing to do:
It is better to admit that you are overworked, or tell people that you won't make a deadline than to apologise for it afterwards.
In my experience, co-workers and clients are way more understanding and supportive of you if you are open about your limits. Missing deadlines or being super late to a meeting, not delivering something with the right quality is never the right way to go, and it is also rude to people who rely on you and your work. If you have to push a deadline, everyone else who might be affected can also chill out instead of rushing for nothing when you are not ready.
Let your rhythm find you: 3-4 years ago, my daily rhythm was pretty much like getting up whenever, usually between 10 and 11, get to work at 12 for a couple of hours, meet someone for lunch in the afternoon and continue work some time late. Even though I do work at my own schedule, I realised quickly that it doesn't work properly like that, at least at the time when my projects changed into a more corporate setting, where people do have regular working hours. 
By now I have found a rhythm that is natural for me and that also works with my job schedule. I never thought this would happen, but I get up in the morning usually between 6:30 and 7:15, have my morning coffee and go through social media and e-mails, make my daily plan and go about it. I'm not crazy much of a breakfast person most of the days, so I head out for lunch meetings between 11:30 and 12:30. If possible, I like to take a couple of hours off in the afternoon to run errands, go for a walk and enjoy sunshine if there's any – less crowds, no lines and more peace – I get things done so much more effectively in this time. Alternatively, I meet with fellow entrepreneurs for workdates at co-working spaces or cafés. I continue work in the evening until 7 or 8, then it's time to wind down and go to sleep between 10 and 11.
Especially when it comes to creative work, I personally can't fit that type of work into a specific time frame (like 9-5 hours) but use it as it comes. For me the key was to see what feels natural to me and during what times I'm most productive. I am useless in afternoons, so I might as well embrace it and make other use of it and use my focus time elsewhere.
Remember to take time off: Ha, I never thought that I would have had an issue with this ever, but projects and schedules have a mind of their own and they have a magical way of tricking you. I think in my case I'm also very lucky because I really love my work and sometimes work doesn't even feel like work, but that makes it easy to lose track. Often I notice that I'm always alert, I freak out over my phone battery dying because I might miss an important e-mail or call and then came the point when someone asked me when I had a real weekend the last time without opening my laptop, and I couldn't remember. Scheduling time off while you plan your weeks and months is so important, but that's something I also still have to remember consciously. 
Same with balancing out: my blog used to be a hobby for me, but it merged so much with my line of work that it didn't feel like time off anymore. Now I have accepted that and I find more joy in my blog again, because it also feels less like "a waste of time" when I feel obliged to write for it, but now that I do consider it part of my work, I am more motivated to invest more time again.
Invest in the right tools: Especially in the beginning, I was trying to save money on every end, because frankly, I'd have no idea how much I would make next month. That's still kind of like that, but I also learnt that certain investments and purchases will really make your life easier and your working time more productive. Like my accountant, an invoicing software, having a functioning and useable website, high-quality business cards, upgrading my computer and phone – everything that is my actual working tools should not be a struggle. 
---
All photos by the best Veera Bianca! Kiitos!