Being full-time self-employed or freelancing comes with pros and cons. Working at my own schedule and pace, wearing what I want and being where I want are my favourite perks. However I've discovered at times that working from home isn't the best option for me, especially on days when I really need to get busy and things done. I love spending my mornings at home, I'm slow then, and need plenty of coffee to get started. But as soon as I'm starting to try to get productive, often the fridge or the couch seem like more inviting options, so the safer way is to move somewhere else for the day.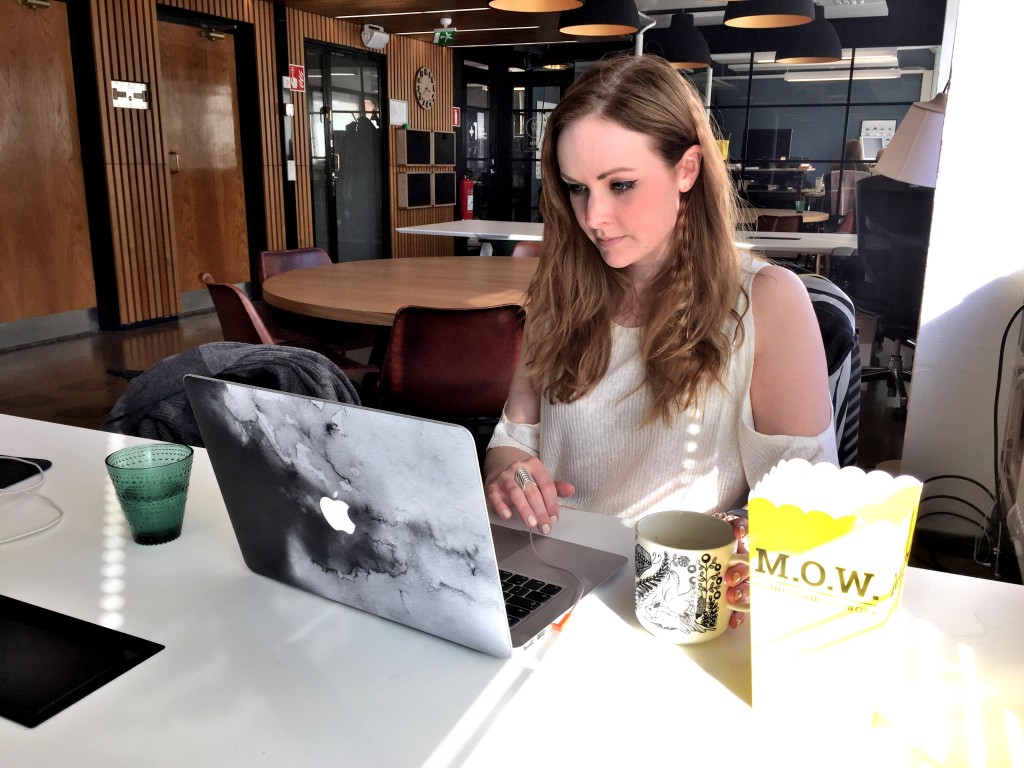 ---
---
During intense research, I've discovered the very best places in Helsinki to work from! Whether you're a freelancer, visiting the city, a student or have out-days from your office, finding a good place to focus and avoid procrastination can be hard to come by, if you're not all too acquainted. So let me help you fix that.
Criteria:
strong wifi and power plug availability
good coffee and snacks
general atmosphere such as mood and lighting
location / accessibility
prices
In no particular order:
Annankatu 28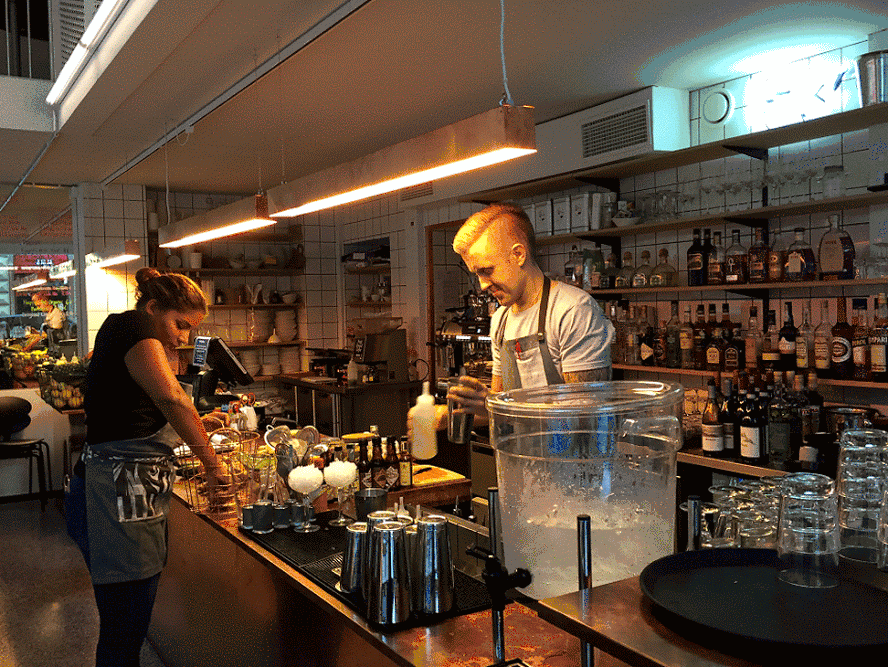 strong wifi and power plug availability: strong wifi can be accesses in the premises with the provided passcode, it has never let me down so far. Plugs are around too.
good coffee and snacks: yeah so their offer of food and drinks is what makes this place stand out for sure. WJTNWYCBAP is not a regular café, also not a bar or restaurant, but also a juice bar combined with all that. A long and tasty list of freshly made juices and smoothies, in addition to a tasty lunch offer, sandwiches and good coffee (and those post-work drinks) make this a place where I hang out a lot. Juices are really that energy kick that you need to get things done.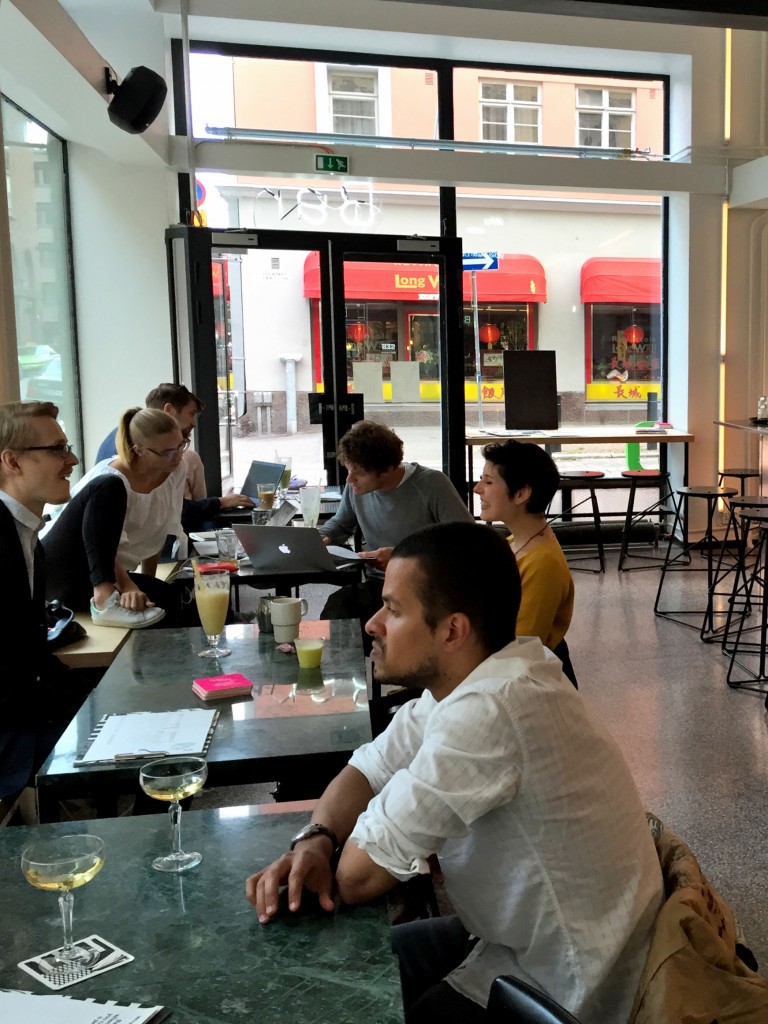 general atmosphere such as mood and lighting: again, big windows and seats right at them are important factors for me, and a plus for the place for sure. No comments from my side about the music during the days either, just remember that it's a popular afterwork-spot as well and get can pretty busy after 16:00. The seats aren't the most comfortable but you'll live.
location / accessibility: Just a few minutes from Kamppi (talking about the mall area), it's quick and easy to get to. Depending on what direction you come from it's probably not the most likely spot for you when you come from Kallio, as it is seemingly a bit out of the way but not really.
prices: it's not cheap. Juices are between 4 and 8€ and can set you back a little quickly, but it's worth it: quality is high and you're guaranteed to be happy.
Mikonkatu 13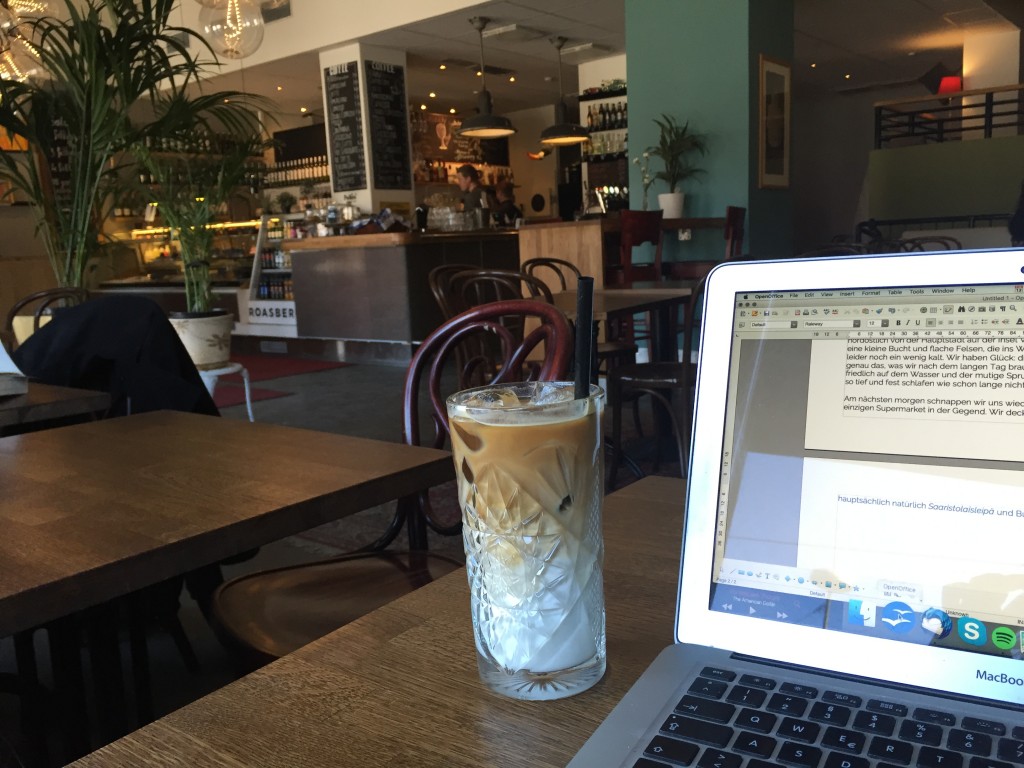 strong wifi and power plug availability: the password-protected wifi has it's ups and downs, but when it works it's reliable and powerful. Electricity plugs are available in the back corners and by the door, another reason for why the window bench spots are my preferred choice (easy access to them).
good coffee and snacks: regular coffee is not the best in town to be fair, but their espresso drinks are delicious and made with love. Staff is very friendly and accommodating too! Their lunch offer comprises of two different soups (although I usually go for those because of the bread) and salads with toppings of your choice. Sandwiches and sweet treats are available all day long. I hear their afterwork hours are nice too, so you can get a glass of wine with your to-do list.
general atmosphere such as mood and lighting: I particularly love the big windows that brighten up the place. Music playing is generally good for working, although sometimes they suddenly go crazy with some odd 80s playlist but that shall be forgiven. The big benches by the windows are obviously my favourite spot, as you can cuddle up with some nice pillows.
location / accessibility: Located very close to the railwaystation, there is super easy access through various trams, busses and the metro, so that's a plus. Bike parking spots are on the other side of the street too.
prices: if you go around lunch time you can get coffee with your meal and nobody will keep you from getting a refill there either. If you spend a couple of hours there, that's certainly what I would recommend if you have a budget.
Viides Linja 14
strong wifi and power plug availability: stable and reliable, even for calls. Snatch the window spots as those are close to the power outlets.
good coffee and snacks: both are delicious, coffee is great and I particularly enjoy their breakfast offer, more specifically the bagels. Their soup lunch is also much loved and there is a nice selection of beers if you have a bad day and chocolate won't do.
general atmosphere such as mood and lighting: guess what? This place has big windows! Basically, your place needs big windows and plenty of light to make it on this list. Bergga is popular for working people, you'll see plenty of laptops around, mostly on weekdays.
location / accessibility: the Kallio neighbourhood has plenty of connections but trams 3 and 9 stop right in front of the door at the Karhupuisto stop. The metro is just around the corner as well.
prices: As the former working-class district Kallio is generally a tad cheaper than central Helsinki, the same with Bergga.
Ruoholahdenranta 8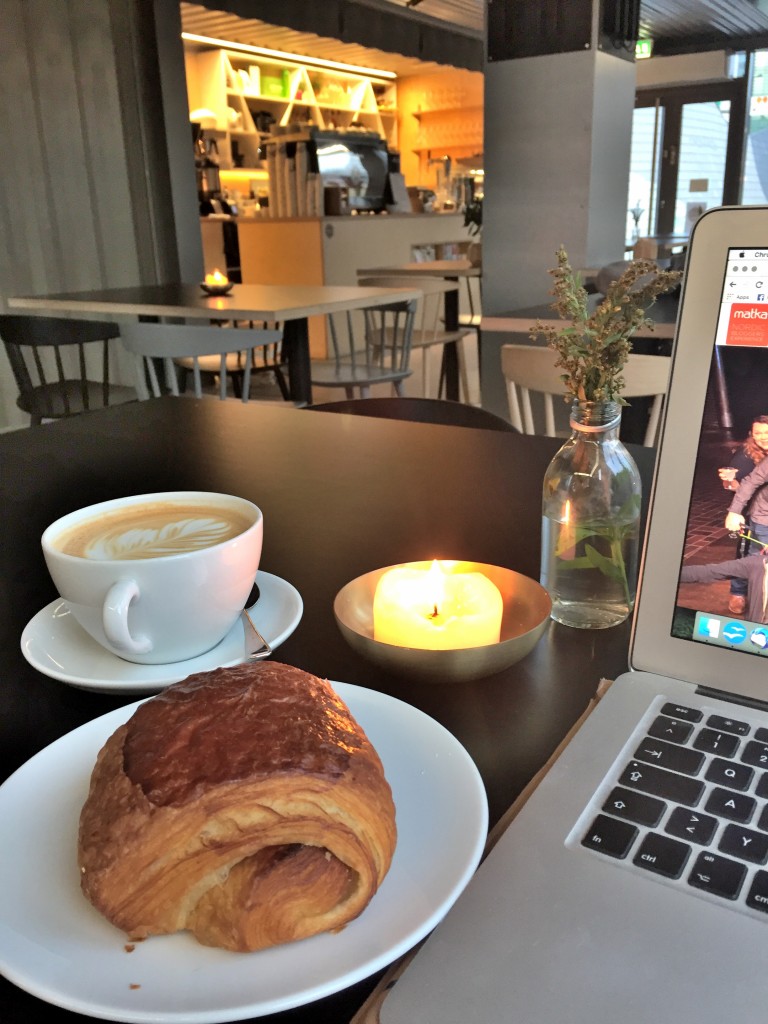 The name suggests: this place is built from cargo containers, but it's a permanent construction on the West end of Helsinki.
strong wifi and power plug availability: wifi is strong as a bear and plugs are all over.
good coffee and snacks: Cargo changed its concept recently to being a solely vegetarian restaurant, which makes their lunch extra special. Delicious soups complement the coffee (which is great too) and the evening menu.
general atmosphere such as mood and lighting: the downstairs part is very bright and has a modern, clean Nordic feel to it which somehow boosts my productiveness a lot, maybe because it feels less distracting. In the summers the rooftop terrace is extremely inviting to lounge about in the sun over a cooling drink – not necessarily supporting the whole working-thing, but definitely good for your soul.
location / accessibility: I live closeby, so for me the location is great. It's at the end of Baana, an open former railway road which is connecting the central railway station with the West harbour area. From one end to another it takes about 10 minutes by bike, a bit longer by foot. Trams 6, 8 and 9 run near to Cargo as well. So the connection is great even though it might seem out of the way for some.
prices: I'm happy to pay for good coffee and good working vibes, so I do recommend this place for sure. The lunch is worth it every time, it's fresh, healthy and local.