In just under two hours by car away from Helsinki, a trip to Mathildedal and Teijo is a great choice for a day trip, but I highly recommend spending the night for a bit of a slow mini-holiday that is just full of charm.
The former ironworks village of Mathildedal and the stunningly beautiful Teijo National park already had me on my first visit there last year, but when we returned this Midsummer, it will forever be one of my favourite little places for many reasons. Literally everything is picturesque and like out of a brochure that showcases the best of Finland. It is mainly a summer destination when also many people spend time in their cottages in the area.
---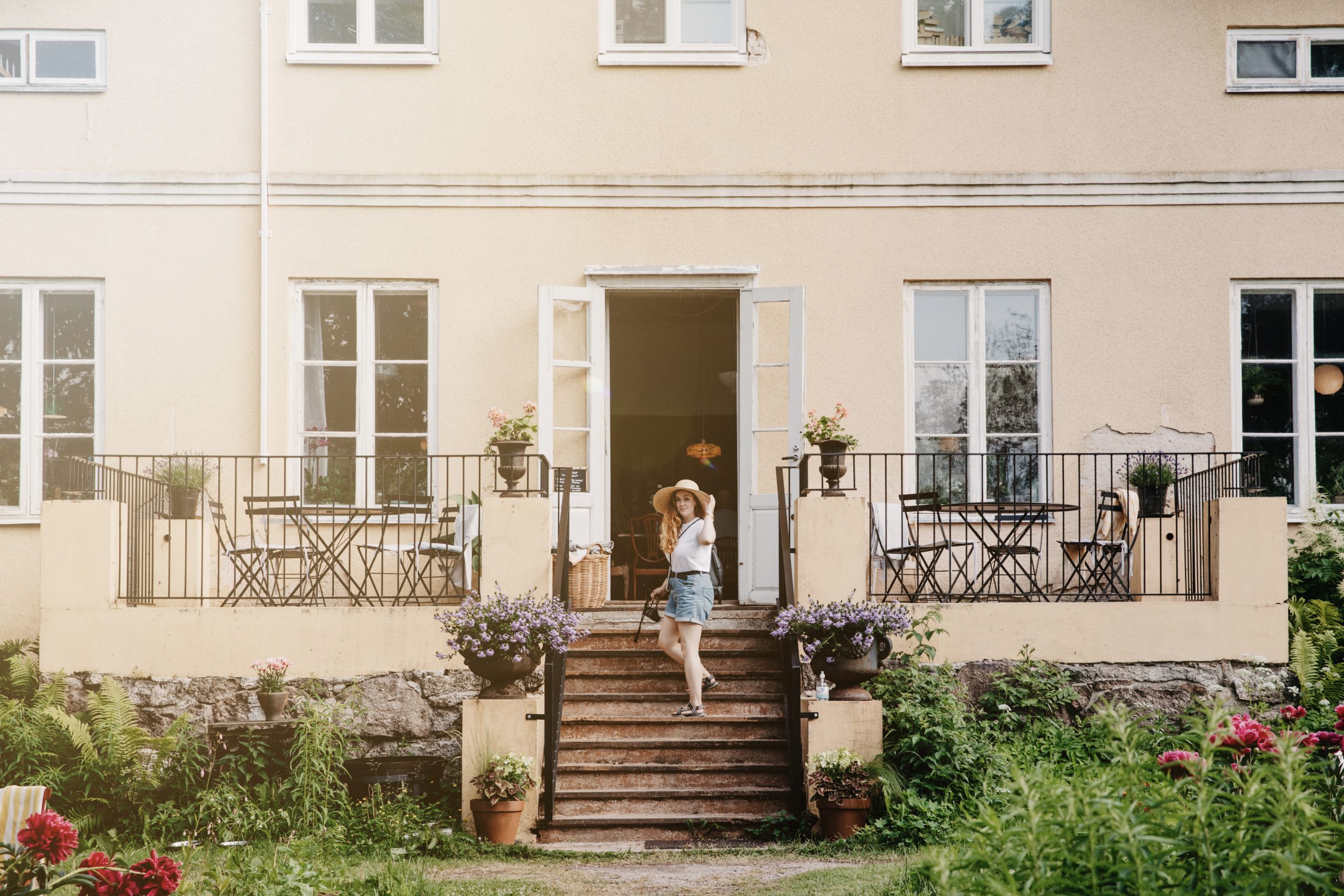 ---
---
How to get to Mathildedal
Without a car it's a bit more difficult to reach, but there is a direct bus connection from Salo in the summertime. You can find the timetable here.
---
Where to stay in Mathildedal
Despite this really being a small place, spending a night there can really take you to a different mindset. Especially coming from the city, Mathildedal and Teijo are the perfect spots for a getaway that takes your head to a different place. Everything was just all a bit too beautiful to be real!
Natura Viva nature cabins by lake Mathildedal*: the former fishermen's cabins by the lake have just recently been transformed into full cabins, and if you're up for being surrounded by nature, near the water for a morning swim – this is a great place to look into. Also great for groups. A sauna slot in the lakeside sauna is included!
Hotel Mathildedal: if you prefer to be right in the village, this beautiful little hotel might be for you! Right in the heart of the village with the vibes of olden times of the ironworks.
Bed & Breakfast Sypressi: this cozy B&B is so charming and in a house that just looks like it came straight from the picturebook. Welcoming to pets which is very important.
More information about accommodation here.
*Our stay at the cabin was kindly gifted by Natura Viva
---
Where to eat in Mathildedal
Despite its size, going on a trip to Mathildedal offers a lovely selection of restaurants that truly show off local artisans, products and ingredients. Every single one of the restaurants and cafés in the village is a delight and here are just my few favourites:
PetriS Chocolate: who doesn't love chocolate? Exactly – and besides handmade pralines and lush cakes, you can also get great coffees here and enjoy them in the dreamy garden behind the house.
Mathildan Kartano: The old Mathilda Manor with its restaurant does not only offer absolutely delicious food, but also all kinds of fresh baked goods from their bakery as well. And good bread and pastries are just the best (still dreaming of the thyme and lemon baguette). The backyard garden is just beautiful.
Kylä Panimo: the local brewery is not only in a very cool location, but obviously serves some great beers. For small groups, tastings are also possible! And definitely a great thing to bring home.
Ruukin Krouvi: Down in the heart of Mathildedal, not far from the seaside, the large terrace is one of the best places to enjoy a delicious salmon soup while people watching.
Ravintola Terho: not only to they serve delicious looking pizzas, but Terho is also the place to catch some live music in the summer and enjoy some culture!
Here you can read more about local restaurants and cafés!
---
What to do in Mathildedal
A trip to Mathildedal offers you a variety of options to spend your day, no matter what you love doing. From shopping to being active in nature, there's something for everyone. Here are my recommendations:
Nature
Kayaking*: Lake Mathildedal is right by the village, and Natura Viva in the local Nature Center offers you a bunch of things to do! My personal favourite is kayaking – being in so close to the weather and gliding through a sea of water roses in pure calm while admiring the nature from the lakeside – it's just so serene.
SUP: Stand-up Paddle-boarding is particularly great on hot days, when you might feel a bit restricted inside a kayak, and you want to enjoy swims along the way! SUP itself is seriously easier than you'd think, especially on a calm lake.
Hiking: There is an absolutely stunning trail around the Mathildedal lake, that's about 5,5km long. It is quite demanding, but not difficult. I truly loved the hike, you're always by the water, and there are gorgeous stops along the way. More information about the trails here.
You can also go rowing or fatbiking. Check out everything you can do here!
*Kayak rental kindly gifted by Natura Viva
---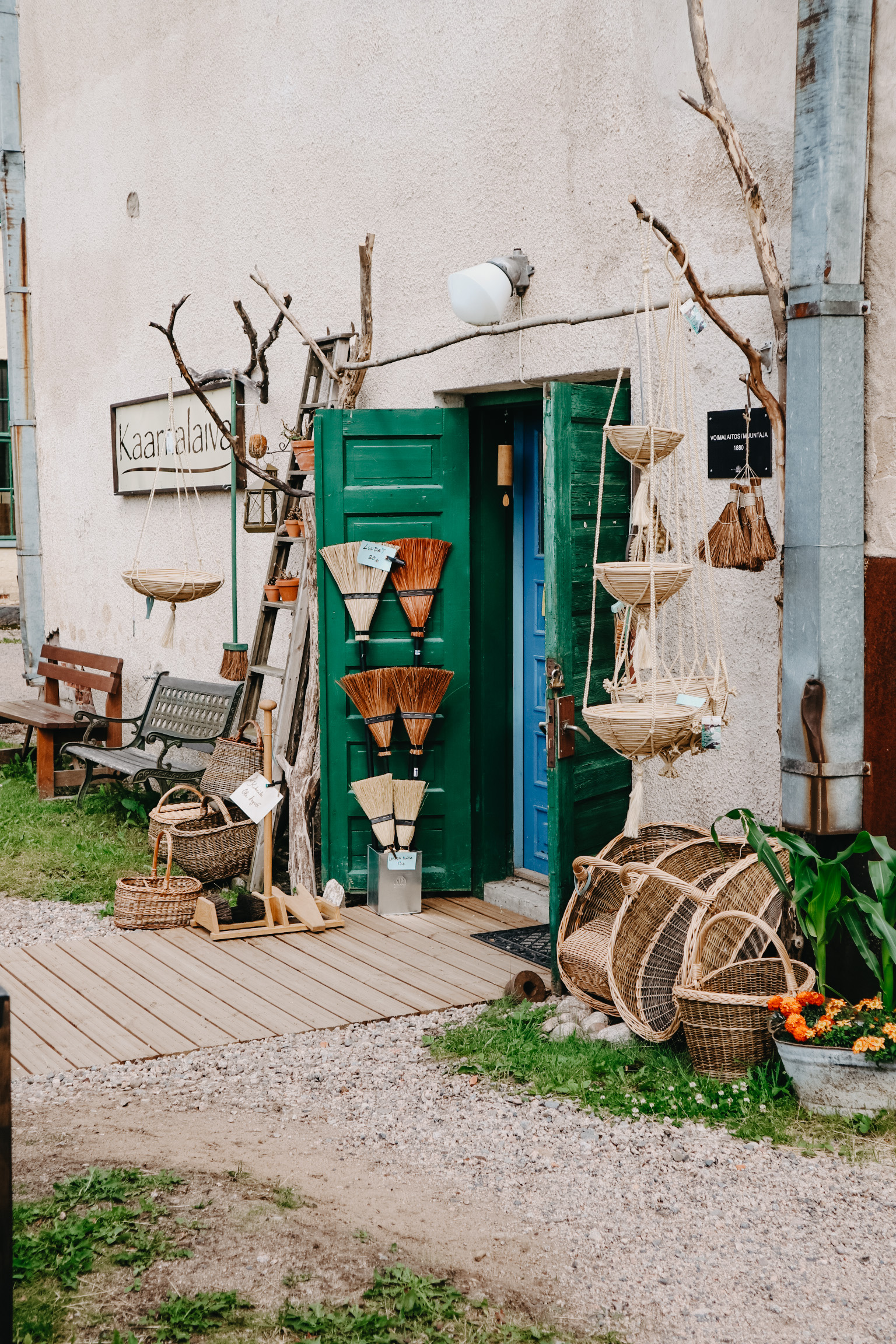 Kaarnalaiva: My absolute favourite of the bunch, is this shop to get hand-made brushes and other beautiful natural products. It's not only beautiful to look at, but an actual useful gift to bring to friends and family, or to stock up on for your own home.
Ruukin Kehräämö ja shop: The village stars are the local alpacas – no doubt about it. Their wool is warm and soft and makes some great pieces – I love my alpaca socks I bought on my last visit, and one day I will own an alpaca sweater.
Ruukin kutomo: If you need more alpaca knitwear in your life, this is the spot.
PetriS Chocolate: Mentioned above already, there's not only chocolate to be bought here, but also a beautifully curated little selection of clothing and homeware in the back of the café. Worth a browse!
Village market: in the summer, the local market square boats with vendors from the area selling everything from plants and herbs, to hammocks, sweaters and baked goods, and of course fruit and vegetables. Don't miss a stroll around here, and always buy strawberries!
---
I loved everything about our trip to Mathildedal and Teijo National Park – and if you go anywhere on a day or weekend trip this summer – make it this one! Thank you Natura Viva for kindly supporting our trip with the cabin and kayaking. We will be back!