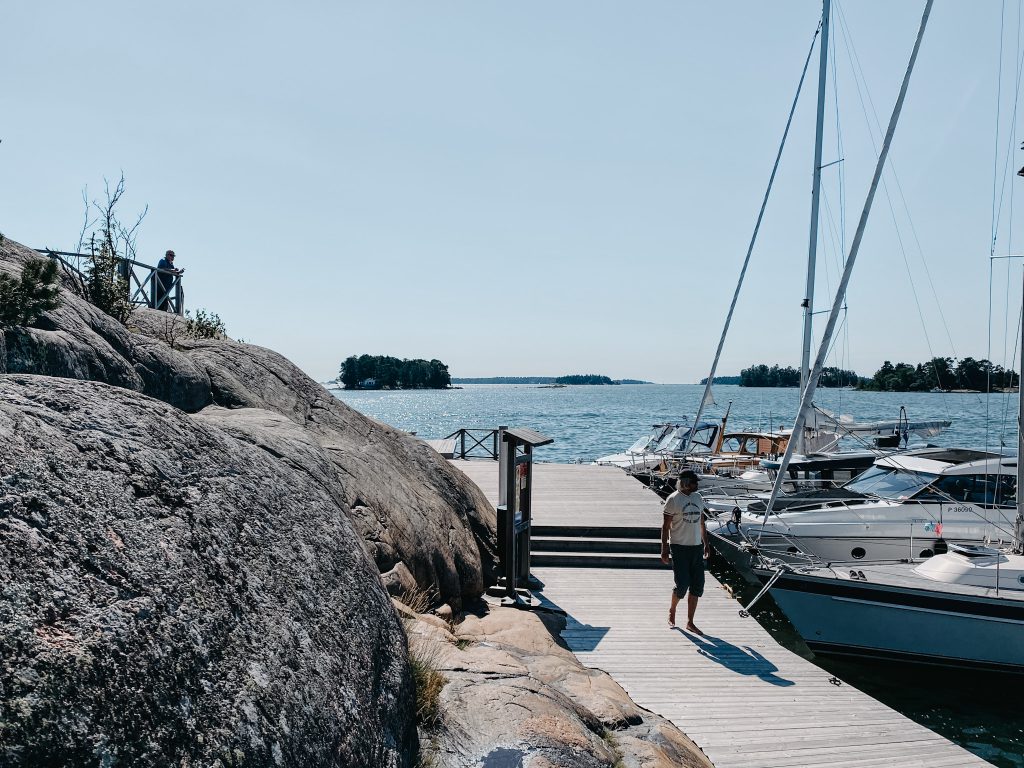 The Espoo archipelago is a place I haven't explored enough yet, but luckily summer isn't just over yet! Visiting more of the local islands that are right in front of my doorstep is easy and a wonderful day trip from anywhere in Helsinki, so that it's something great for the weekend. Iso Vasikkasaari is a beautiful recreational island in Espoo that you can reach by boat from various spots, such as Otaniemi, Nokkala or Haukilahti – where my adventure buddy Eva and I departed from.
---
Getting to Iso Vasikkasaari
---
Take a scheduled archipelago boat from Otaniemi, Haukilahti or Nokkala – from Otaniemi it takes about an hour, but from Nokkala only 10 minutes. Boats go regularly but not super often, so plan ahead and be there a bit early. Tickets can be bought on board.
Schedules and all infos on the archipelago boats here!
The island also has a guest harbour in the Northern part, if you want to arrive with your own boat.
---
A café and chickens
---
The little kiosk café is not far from the harbour where you arrive by boat. It's a couple of minutes walk away, and tables around a large garden area – where you can also meet some chicken friends.
---
Shoreline walks, beaches and views
---
Several paths lead you around Iso Vasikkasaari, but the most beautiful one is the shoreline path that has stunning views of the sea and islands around you on one side, and lush forests on the other. A little detour to the birdwatching tower is quite nice, and at this time of year, you find plenty of blueberries and lingonberries around.
Iso Vasikkasaari has several sandy beaches around its coastline, with facilities to use. Most impressive I found the several picnic and bbq areas we came across, that are a great spot for bigger groups to spend time together and cook a lovely meal over the fire. I'd love to come back for that!
---
Lunch at Gula Villan on Iso Vasikkasaari
Often, these summer restaurants on the islands or along the sea don't have particularly good food, they don't need to – people will come anyway for the location and the experience. But I was so surprised by Gula Villan – which is the Iso Vasikkasaari restaurant in one of the oldest villas of its kind. We only had a snack as we had dinner plans not too late, and I'm still thinking of the delicious bruschetta toast I had: flavourful, ripe tomatoes that were lovely seasoned and served on fresh crusty bread. A true delight! Especially with the glass of rosé. Highly, highly recommended!
I really had the best experience on this island, and want to come back soon! It's quite busy with families, but it's also possible to find quiet spots. The restaurant does take reservations, and you should definitely do that, it was such a highlight! Summer is over soon, but there's still some time to visit Iso Vasikkasaari!