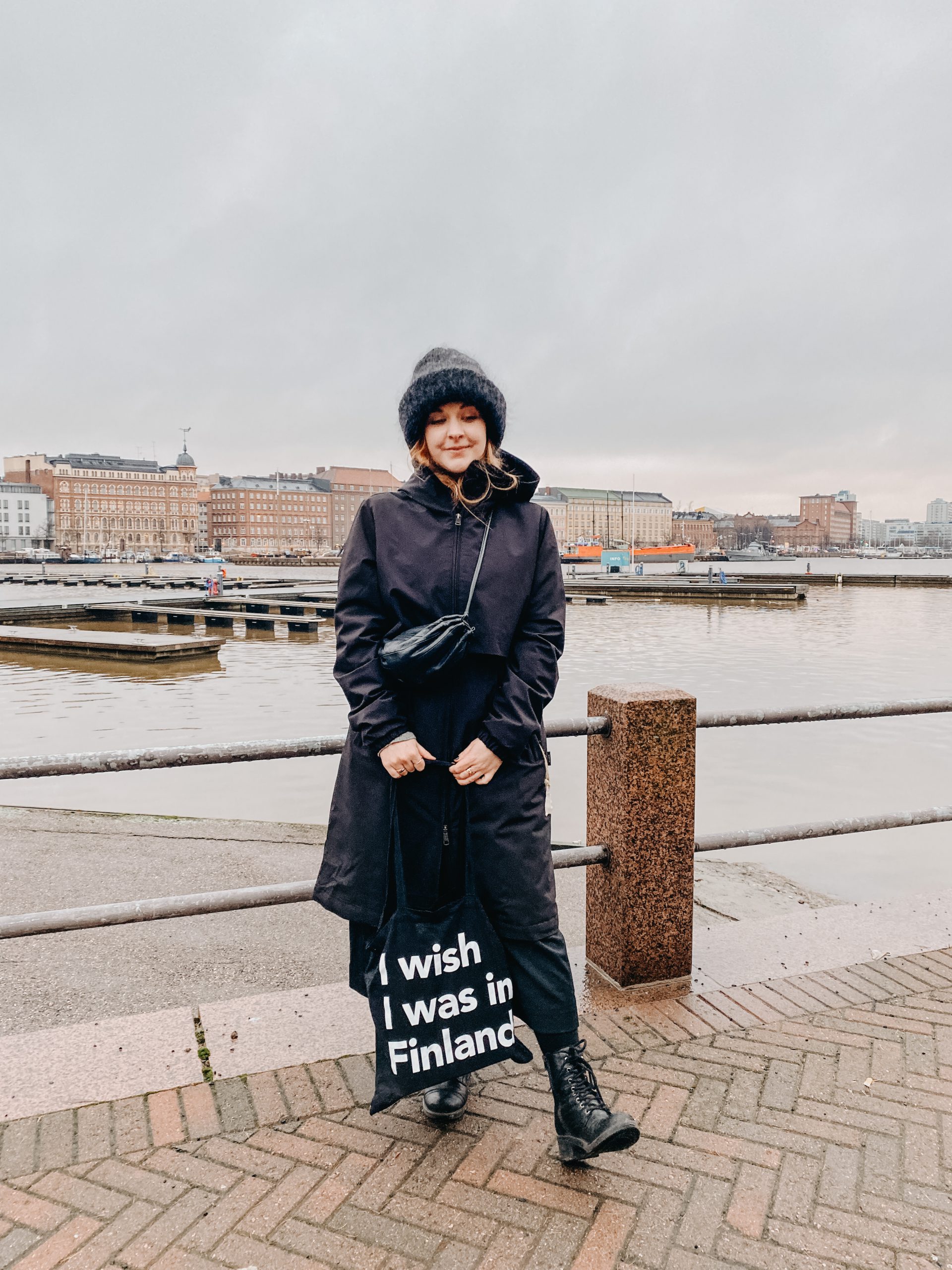 Welcome 2021! It feels pretty good to leave the last year behind us and focus on what lies ahead. Even though 2020 definitely showed us a lot of things. Plans don't always work out and adjusting to circumstances is both vital and difficult, it has also made me think a lot about what we do have, the freedoms we can enjoy and how perceiving our own personal Helsinki Freedom translates into everyday life.
I'm heading to my 11th year in Helsinki, which is wild! My move started as a temporary one, for a one-year exchange programme, during which I felt so at home that I decided to stay. The Finnish Capital has changed a lot during all those years, but the reasons for remaining have not really changed. Maybe they have manifested a bit, but also with perspective to where I previously lived – Luxembourg, Germany and Canada – things have become more clear to me.
The Helsinki Freedoms campaign encourages locals and visitors to reflect on what freedom means to them and how they feel free in their daily lives, which I think gets an entirely different meaning with everything that's been going on. Aside of the physical freedom of movement, in the sense of where we go and where we can be. You can follow other stories on Instagram as well: #HelsinkiFreedom.
---
Freedom to have it all
Work-life balance is extremely important to Finns; being able to have a healthy balance between your life at work and time for life is a total given. Nobody gets weird looks if they have to leave early for a family thing, or if you come in late because you had a doctors appointment. having a fulfilling life outside of work is probably as important to people as it is to employers and clients because it's such a big factor in your happiness! Making your life a priority over work is applauded. On the contrary, it is encouraged to do so. This has definitely become one of the main things for me: the freedom to choose and to not having to make compromises between what I love doing, what I want to or have to do and when.
Freedom to fail
A couple of years ago, I was asked how the culture around failure is perceived in Finland – and that was the first time I thought about it really. While there's always the thought of Sisu, meaning that people are persistent in a positive way, which probably makes you think that there's a very straight forward "get it done and get it done right" attitude behind it, but from my experience, the reality is a bit different. Asking for help and admitting to mistakes is widely accepted and taken as a given. It is very much encouraged to speak your mind and face what's going on together. I guess this also goes hand in hand with the importance of honesty. The same goes for admitting to mistakes and if things didn't go so well. There's no sugarcoating. If things go wrong, they are handled. If things go right, you have a beer together.
Freedom to breathe
Nature is my meditation. That's probably my main take-away of the last couple of years when I first got into hiking and exploring nature more extensively. Focusing solely on your next step, taking deep breaths, the smell of the trees and the sea – it's the definition of my peace. And this ties in with Helsinki Freedom so well: not only are we surrounded by the sea and countless islands; the city is also framed by National parks. From deep forests to rugged cliffs, serene lakes, cute reindeer and curious squirrels – in Helsinki, nature is never far away and it's easily accessible. And it's easy to take that for granted. Being able to enjoy the wilderness, breathe clean air and be out by the sea or in the woods within often just a few minutes.
Freedom to feel safe & Freedom to trust
As a woman, I always felt safe walking home alone at night, no matter how much wine I had, no matter which route I took, no matter how late it was. That is quite amazing and unique, being able to completely let go of fear, common sense gets you very far in Helsinki. Crime rates are low, trust in police and authorities is high. This is something I always valued so highly, and that's easy to internalise so much that it definitely makes you feel maybe a bit too careless in other situations in other places. This is important not only when it comes to personal safety, but also during the times of the pandemic, I felt taken care of. Businesses were supported and after an initial slow start communication felt concise and effective – mostly. We've been getting through 2020 pretty well here in Helsinki and Finland, and that is a huge part of feeling safe and secure. But the core is this: being able to feel safe and free is a huge privilege. And I'm thankful to Helsinki for that!
---
Reflecting on my Helsinki Freedom has made me yet again so grateful to call this city my home. Of course, no place is perfect, but Helsinki is for me. It's a beautiful city that has an incredible quality of life and offers its residents true freedom by allowing them to create the life you want. These are such important things to consider when choosing your place to live, especially if you decide to move countries. Hopefully, my Helsinki Freedoms can give you an insight in what life in Finland can be like.
So, what really makes the feeling of freedom for you? When do you feel the freest?