I'm usually not the biggest fan of reporting or blogging about trade shows or product festivals, but the Helsinki Coffee Festival is tasty AND photogenic. From April 22nd to 24th, Kappelitehdas is celebrating the mighty coffee bean and everything that has to do with it. I'm still high on the caffeine rush from my visit today, so I put together some impressions and my favourite Finnish roasteries to check out!
Check out the Barista of the Year competition, learn about the coffee culture in Finland or have the professionals teach you all about cold brew, the newest coffee trends. You can also learn plenty about all that fancy coffee equipment that so many coffee shops sell but that nobody actually knows how to use properly (or do you?!).
Or, well, just try coffee at every booth and be super high all day. The Festival is beautifully done and the chill-out areas are inviting and comfortable (except for those swing seats, people, don't Irish Coffee and sit on there, thanks).
Finnish roasteries to watch out for
Maaaybe my favourite find of today: the tiny roastery from Pitäjänmäki does not only strike with beautifully designed products (loving the Photographers Coffee) but also with charm and deep love for coffee. They know where their coffee comes from and they will happily tell you all about how it's best prepared and tasted. Their website features an online shop but also a lot of detail on the selection, to help you out with choosing if you don't have the time to visit them on the festival. The secret: some of my favourite cafés whose cofffee I've been praising use their coffee. Explains so much! Go try it at
Bon Temps
, 
Charlotta
or
Suvanto
.
This small roastery form Jyväskyla is probably better known in the Capital area than in their own home city (just quoting here), but their passion for coffee and relaxed vibe is about to spread Finland in to time. Stop by for a taste and something to take home, the little red giraffe is certainly worth it alone. If you don't have time to visit the festival, you can order the coffee online.
Their Death Before Decaf coffee line is another great one that made my day and that sounds like a band name that my friend Stu would like. No nonsense coffee from these guys: Warrior coffee fights for you and your caffeine level like no other. The Vantaa roastery features 4 different roasts at the moment plus the filter coffee range with that great name. I tried an interesting instant coffee with a vanilla infusion, surprisingly enjoyable for being from an instant pack. They're aspiring to change office coffee culture by replacing the bitter filter coffee that's often bought in bulk for the office kitchen by high quality roasts. Private customers can buy their products online. Sell those T-shirts, guys and gals. I'd get one for Stu.
On the festival the small roastery from around the Tampere region is specialising in showing off their Colombian coffee. There is a small batch of a very special coffee as well, that is not sold but only 2-3 kilos for visitors to try. Ask for it and maybe you're lucky to get a taste of this exquisite roast. Alternatively, you can also try the cherry coffee which is actually more tea than anything else, but give it a try! The roastery's history stretches back to 2007 so these guys know what they're doing.
For Helsinkians this is nothing new, as these guys are amongst the best the city has to offer. In addition to very life assuring merchandise ("Avoid Bad Life" is the way to go guys) the coffee is great quality, strong and just so full of life as you'd expect it. Best thing: you can always get your caffeine fix at the Good Life Coffee bar in Kolmas Linja 17. I'm already looking forward to their coffee tonics in the summers.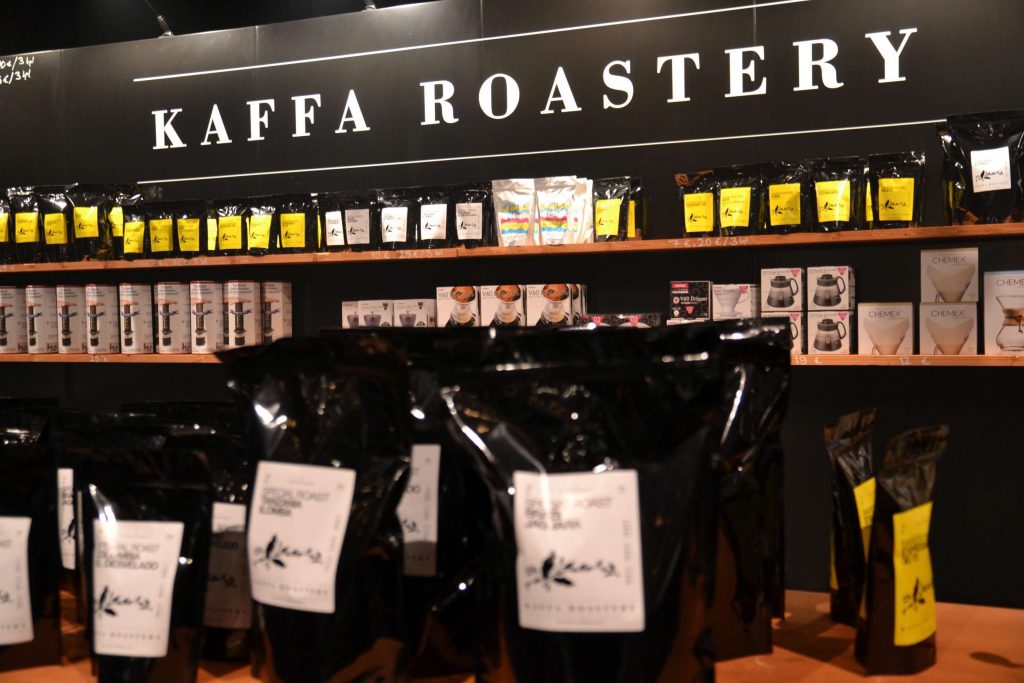 Same old same old for us Helsinki peeps, as Kaffa is all around but there's a reason for it, it's as simple as that. As one of the biggest and best roasteries around they have been reigning over the Helsinki coffee scene already for a couple of years. Their roastery in the Punavuori district is amongst the biggest ones around and produces enough coffee every week to be sold in most stores around. During the festival they have a couple of educational sessions and their cold brew to taste. Amongst all the other tasty coffees.
I've tried their coffee in one of my favourite co-working places, as they cater the Mothership of Work, but wasn't actually sure what all this was about. SLURP is a coffee subscription service that delivers you a different coffee every two weeks. You choose the amount, kind and your preferred way to brew it, and they select the right coffee for you. No commitments necessary, as you can cancel the service any time. At the moment they work with 14 different roasteries around Finland, including the Rovaniemen Kahvipaahtimo which I haven't seen around that much elsewhere.