After all these years in Finland, there are still some things that I always wanted to do and that just haven't happened. I feel like 2019 was a pretty lazy year in that regard to it's time to step it up! Maybe you find some inspiration in here as well, for trips, things to do, stuff to see and more. Share your 2020 must-do in the comments!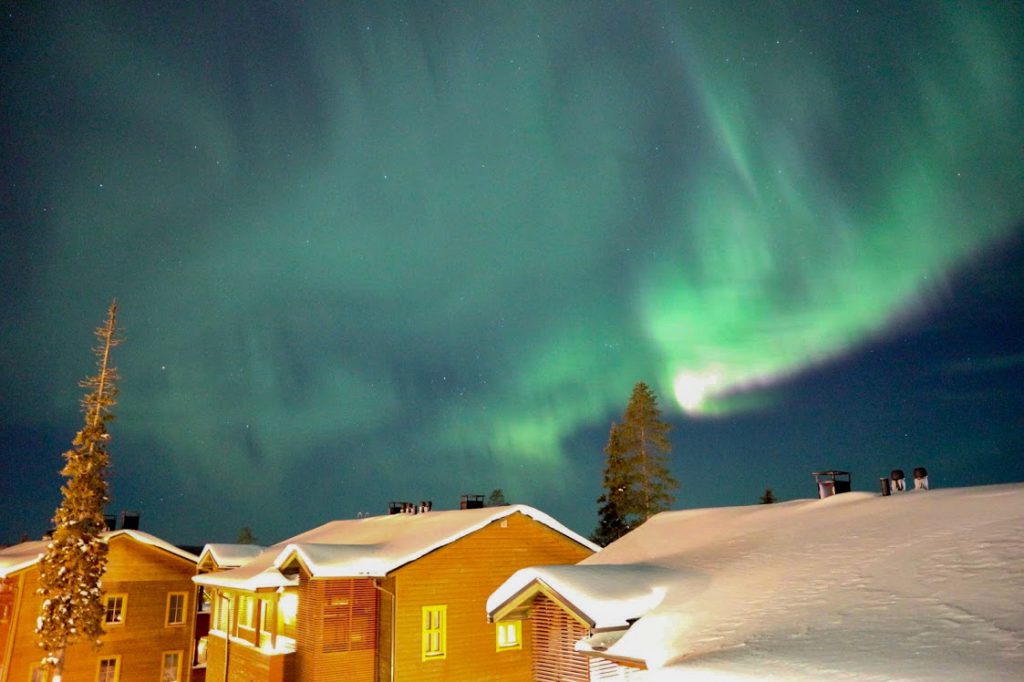 ---
1 – Tour skating on natural ice: for many years, one of my biggest dreams has been to skate on the biggest lake of Finland, Saimaa, or on the frozen sea. During the depths of winter, there is a 40km tour skating trail, between islands in Saimaa and to a pancake café – and so far it has just not happened. 4 years ago, we finally managed to go, drive through the night, only to find the temperatures too high and water on the ice, so we couldn't go. I was devastated. I'm determined to make it happen finally in 2020, skating in pure nature, no matter if it's going to be a lake or the sea. While most things on this list aren't in any particular order, this is number one for a reason.
2 – Visit a museum each month: I bought myself the Museum Card a couple of months ago with the goal to go to one museum at least every month, and so far that hasn't happened. I've been twice, I think. So in the name of art, I shall do better.
3 – Make my own Karelian pies: I've successfully made Korvapuusti, the mister has more than successfully made Saaristolaisleipä, yet the Karelian pie remains untackled in this household. There are so many stories about how hard it is and how difficult it is to find a good recipe as they're often passed down in families. I want to try in 2020 – so if anyone wants to teach me – I'm here.
4 – See the Northern Lights again: of course, this can never be planned, but I do wanna try again! After having seen them for the first time faintly in 2014, and then for the first time a full-on show in the sky in Ruka in 2018, I only really started dreaming of them after that. You know, once you've seen it, and so on. So this entails a trip North. As North as we can go.
5 – Visit the city of Oulu: I first started to hear nice things about Oulu from my former flatmate who came from there, and now a good friends' partner is from there too and I keep hearing nice things – and now with improved train connections there's nothing that should hold me back. Let's go.
6 – Sleep under the stars: Should be an easy one this summer, right? Sleeping under the summer sky, in a hammock perhaps, is something I never had on any list, but I don't know what started to tickle me lately that it could perhaps be a fun thing to do. Summer seems good, but I also don't want to be eaten alive by mosquitos.
7 – Hide in a summer cottage: it's pretty silly that after more than 9 years in Finland, I've been in some cottages, but they were short stays, friends houses or kind of "resort-style". In 2020, I want to rent out a lakeside cottage for at least a week, for some quality down-time and magical Finnish summer love.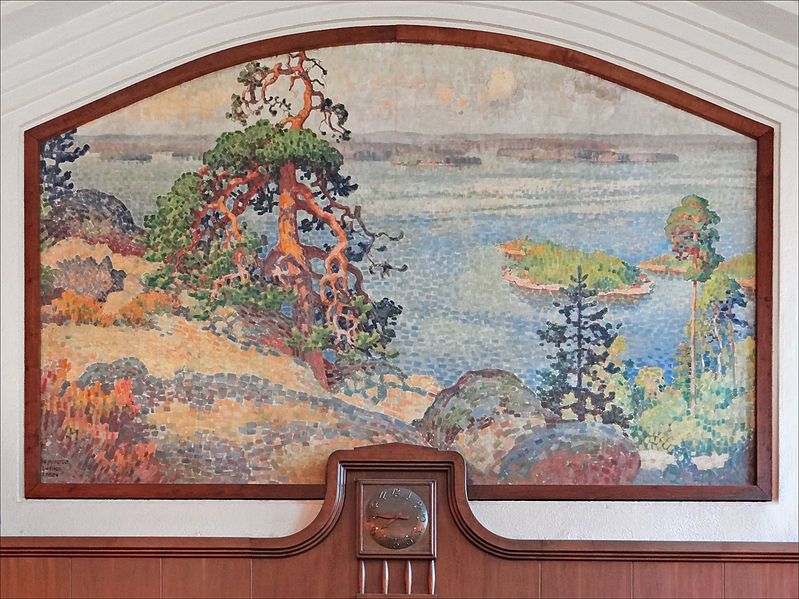 8 – Travel to the Koli National Park in Eastern Finland: One of the most stunning views in Finland is found in Koli – the photo is omnipresent everywhere, and (fun fact) the image was also used for Finlands first-ever tourism ad which is now to be found in the Burger King at Helsinki Central Railwaystation, of all places. The mosaic is from 1911 and was created by Eero Järnefelt.
9 – Pick my first Cloudberry: I love berry-picking, I think it's one of the most peaceful and soothing activities, plus you go home with lots of delicious berries. But: I've never seen a cloudberry "in the wild", so I want to check that off and find at least one!
10 – Discover the Espoo Islands: This was already on my list for 2019, but somehow summer passed so quickly and now here we are. Summer 2018 was one of the best city summers I've had, I was swimming at a different island or beach almost every day and saw lots of new places. This year, that didn't happen. So for 2020, I set the more specific goal to discover all those islands of the Espoo archipelago, that somehow passed me by. If you want to join, find out more here.
11 – Learn more about wild foods and foraging: during a trip with Food from Finland, we discovered lots of the little things that nature has to offer, from tree buds, herbs and flowers and whatever you find in the woods – and while I'm genuinely interested in all this, I feel like I remember nothing. Luckily there are knowledgeable people like at Helsinki Wildfoods or Feel the Nature.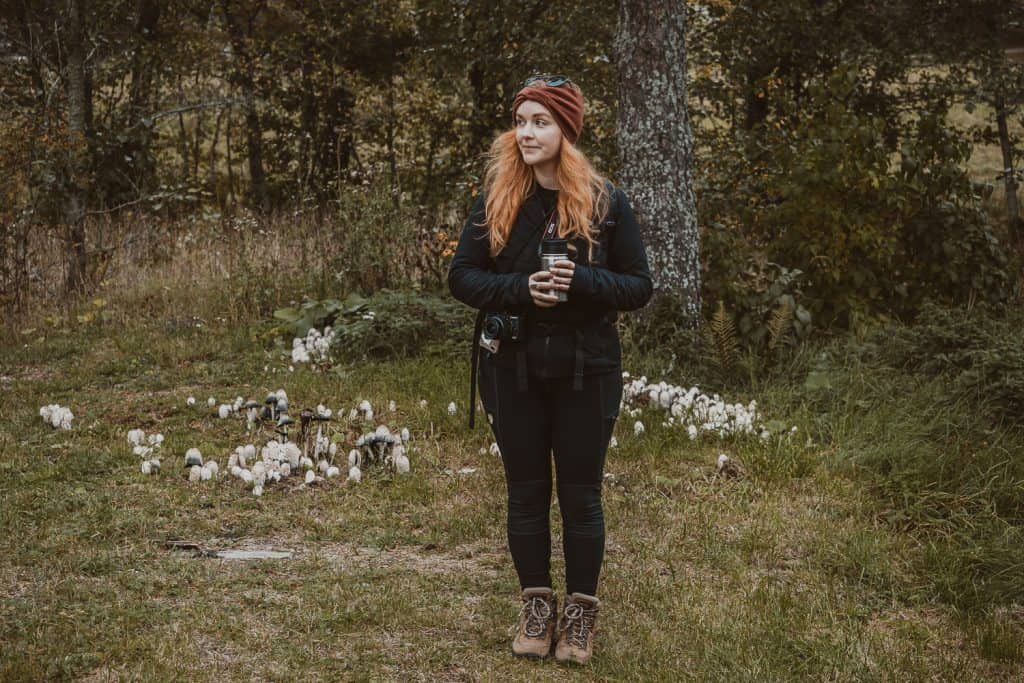 12 – Go back to the St. Olav Waterway trail: You can read about the autumn adventure at this trail here, and there you'll also read that I was completely down with the flu during the hike, and I mean really ill. I still don't know how I survived. So I feel I couldn't properly experience and enjoy the days we spent in the archipelago, and I'm so sad about it. Not that I need more reasons to go back, but it's one of them. Either do parts of this trail again or continue onwards towards the Åland Islands, by foot or by bike.
13 – Visit the area of Vaasa: my dear friend Hendrik lives up there, and for all these years that I've been saying that I should go to visit the area, it's time for that now in 2020. Supposedly the sunniest of places in Finland, it feels like I can't go wrong with that.
14 – Do another multi-day hike: Kinda following up from #12 (hiking the St. Olavs trail) – the joy of a multi-day hike is something I want to experience again. I've done plenty of day hikes before, but the experience of a longer hike was one of my favourite moments of 2019.
15 – Visit Oulanka National Park (again) & the hike one of the Karhunkierros trails: one of the most famous trails in Finland and many options to hike, this one was high on my radar already some years ago, but then I chickened out. Now I feel more ready for an adventure like this, I'm not sure if this would be the best option for that multi-day hike, as that's quite advanced, but there are also many options for day hikes there.
16 – Have a regular sauna night: we have a sauna at home, and I love it, yet for some reason, I've totally been out of the sauna routine. For 2020, I want to make a weekly sauna night a ritual, to help with mindfulness and relaxation, and also really use the sauna for the health benefits that it can bring.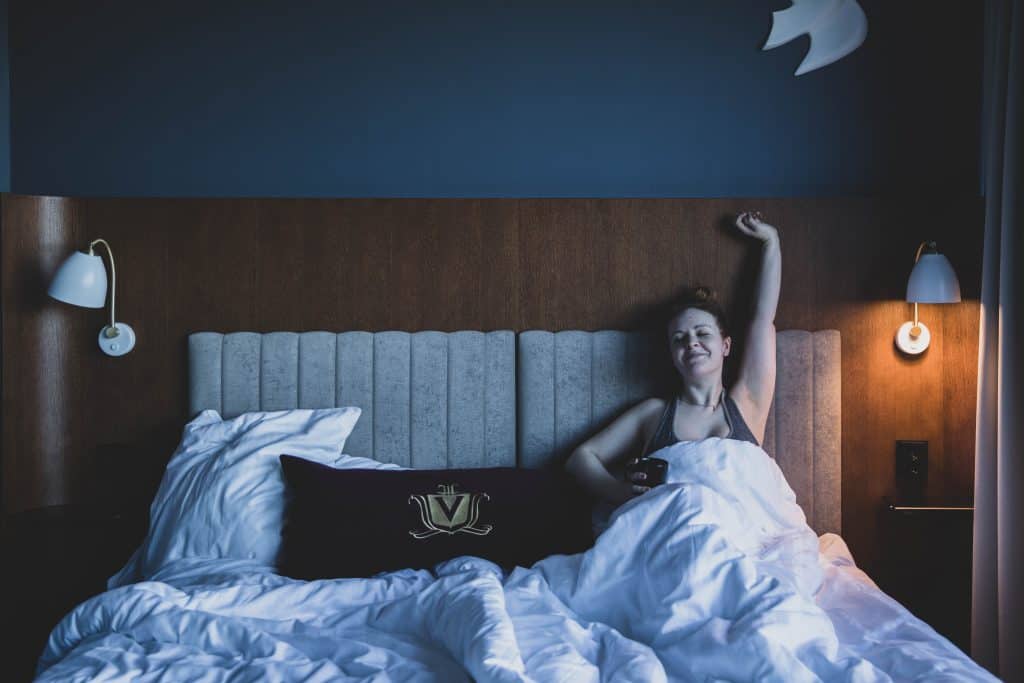 17 – Plan more Staycations: it's easy to get stuck in a rut of a daily routine, and escaping that is not the easiest either. What I've found really helpful: Helsinki Staycation! Getting out of the things you see every day can be such a simple thing to plan and do. Helsinki has many amazing hotels, both in the city centre and around the Capital area, and treating yourself to a fancy night away with room service, an amazing hotel breakfast or a spa treatment is a totally underrated luxury that doesn't have to break the bank either. I recommend keeping an eye out for seasonal offers to strike a good deal!
18 – Visit the Kyrö Distillery: It's no secret that I am always here for a Napue G&T, and I've always had a soft spot for the guys and gals up there in Kyrö – and visiting the distillery just sounds like a great idea. While I'm in Vaasa, I should definitely make that happen and drink all the gin. I also wanna run through that rye field.
19 – Learn more about Finnish history: even though I am a tour guide and I probably have more knowledge than many about the city and so on, the history of the country is definitely a major development area for me. It's so interesting to see how the events of the past have shaped the present and what influenced Finland to what it is today.
20 – Spot a flying squirrel: as if squirrels themselves weren't already amazing enough, the flying squirrel is just amazing. It's really rare to spot, but it lives in the National Parks around Helsinki and is even the mascot of Nuuksio. It's pretty ambitious to set it as a goal to see, because I definitely don't hang out there enough, but hey.
I will use the down-time before the year kicks off to plan a bunch – and will check-in in a couple of months to see where we're at. Do you have anything on your Finland list for 2020?