After several years of contemplating to have my eye sight corrected, I took the step in April 2016. I had the ReLEx® SMILE laser surgery performed on my eyes and already a couple of days after the procedure I can say that it totally changed my quality of life immensely. The most part of this was written the day after the surgery and adjusted afterwards. As time passes this post will be updated with news from check-ups, progress and whatnot. I tried to be as detailed and descriptive as possible, in case you should consider the surgery! Share your experience in the comments or let me know if you have any questions!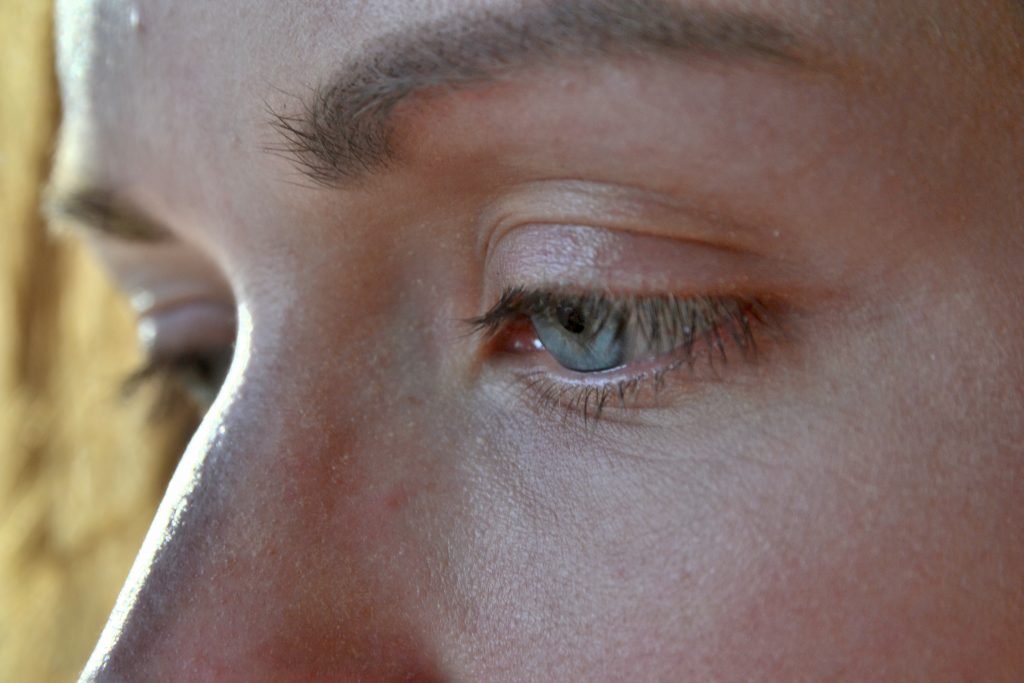 My story
I've had poor vision since mid-primary school. Not crazy bad, with -2.75 and -3.00, but certainly enough to make the use of contact lenses or glasses mandatory in daily life. Glasses were pretty much always my enemy, I hated the frame that limited the sight around me, and any sign of grease or dust on the glass made me go up walls, same with when they would get all foggy or I'd get in the rain. Minor issue, but still annoying, no matter how light the glasses, I always had very obvious pressure points on my nose that wouldn't go away for days. Just about 2-3 years ago I found a pair of glasses that I liked and fit my face nicely, so that helped. It was part of my routine to switch to glasses as soon as I got home and I'd have regular glasses-days. It wasn't like I didn't want to be seen in public with glasses, I also didn't hate my glasses, I just didn't like how they limited me in the outside world.
From 14 or so onwards I got contact lenses, and that was already a life changer. But even those came along with dry eyes after a few  years and confusion over the right prescription didn't make it easier either. I'm still very thankful for the inventor of contacts, they were a major part of my routine and improved my life quality big time.
ReLEx® SMILE?
Nevertheless, there were more people around me who had laser surgery done within the last couple of years and I got more and more curious. Six years ago I attended an info session on LASIK surgery when I still lived in Germany, but I was too freaked out by the details of the procedure. In this older method, the cornea is cut and flapped open, then the laser corrects the parts needed, the flap is put back and you heal. Even though this method is also proven safe and working and I know plenty of people who had this done successfully – just the thought of the details of a corneal flap made me nervous. Cutting and eye things, no thank you! Anything eye-related freaks me out, Pans Labyrinth was hard to watch and also during that one particular scene of Game of Thrones I was hiding under a blanket because I couldn't stand seeing that.
About two years ago, a friend of mine had the eye surgery done and just like anyone I know, she also confirmed that it was the best money she ever spent and she would do it again in a heartbeat. Back then, she mentioned that it was some kind of new method and it was less invasive. I didn't look into it any more until a good month or so ago, when my contacts ran out and I was increasingly annoyed with the status of my eyes. I had a birthday coming up and some money set aside, which was initially meant to be for a car or a kitchen, but since I needed none of those things, I decided to dig back into my research and invest in my eyes. My friend kindly gave me some info on the ReLEx® SMILE method she had done, as well as info on her doctor and clinic.
The SMILE surgery is also known as ultra-gentle, as it is only minor invasive to your eye. Instead of cutting and flapping the cornea open, the laser operates through a tiny hole and then the corneal material to correct your vision is removed manually, and you're good to go.
So long story short, I booked a consultation appointment.
Before the surgery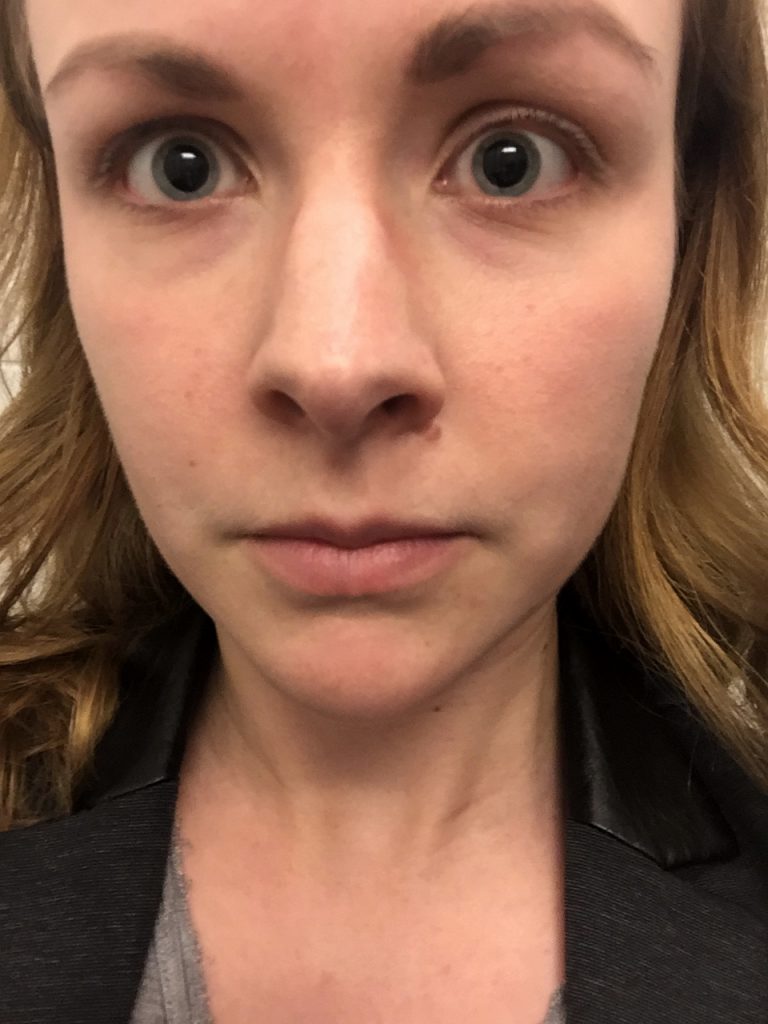 The consultation isn't really the pre-examination. In the first consultation, your glasses are tested and so is the thickness of your cornea – which is the crucial factor that makes the surgery possible for you or not. Basically during the consultation, the doctor will tell you about the procedure, the tools used, the risks and the whole process of post-surgery and answers any questions you might have.
The pre-examination is a way more extensive examination of your eyes, and you're required to be off-contact lenses for 5-7 days before. Besides obvious things like your actual eye sight, your eye pressure is tested and a whole bunch of things I don't even know when they mean. For one of the tests you will be given anaesthetic eye drops and pupil dialating eye drops, which feels insanely weird but not painful. The dialated pupils lasted almost half a day for me, I looked like a drugged owl and sat in a dark room for the rest of the day – didn't see that one coming! So take that into count when you book your pre-exam.
The estimated cost for everything would be around 3200€, my doctor said, and the estimation was correct (edited later). The cost per eye was 1450€, plus the cost for the pre-exam and medications.
The surgery
Just like with the pre-exam, you're not allowed to wear contact lenses for one week prior to the procedure. Lenses can change the shape of the cornea and we don't want that.
About wearing make-up, my doctor said just on the day of the surgery I shouldn't wear any. I guess also before it's good to stay off maybe a day or two, just to make sure your eyes are properly cleaned from all possible remains.
Make sure to take someone along who will make sure you get home safe after the procedure. I was told to book about 2 hours for the day of the surgery, even though the actual time in the operation room will be less than 20 minutes.
The nurse assigned to assist in my surgery was the kindest person ever and I am still so grateful for her being there. The night before the surgery I started to get a bit nervous in addition to my anticipation of vision, but she gave me some fancy pink drugs that made me feel a bit tipsy, so that was taken care of. She explained again what was going to happen and that she'd be there all the time holding my hand and making sure the doc was doing a good job.
The operation room looked very Star Warsy and a bit intimidating. The SMILE procedure is only around since 2014 pretty much, so all the equipment is basically new. The laser is programmed exactly to your eyes, so that it won't do anything unless your eye is in the exact right position it needs to be in. You're given anaesthetic eye drops again and a device that keeps your eye open, so you cannot blink during the procedure. That already sounds way worse than it was, because of the anaesthetic you don't even notice. Or maybe it was the happy drugs.
I was moved under the laser machine and instructed to look at a green light in front of you as the machine moved closer. To make sure your eye is in place and absolutely still, there is a suction ring on the machine, but honestly I felt absolutely nothing of that. If I hadn't been told it was there I wouldn't have even known. I only saw that green light I was told to focus on. Then the laser did it's job – the procedure is kind of "narrated" by a voice from the machine "suction on" – "laser operating" – "suction off" – really like in those sci-fi movies where a friendly robotic female voice tells you when the space ship doors are unlocked or something. The fancy drugs made that even a tad entertaining. Nurse and doc counted down from 25 seconds, and that was over. The part following was when the surgeon removed the corneal material from my eye, but I also saw nothing. It was a bright white light, that's all. There was some pressure on the eye as he told me to look left, right and down, but I saw no tools and there was no pain, maybe slight discomfort but that's to be expected. This took about 5 minutes I was told, happy drugs kinda took away my sense for time. I tried not to think about the time or worry at all, and just let the doctor do his job. Naturally you're required to remain absolutely still all the time, and basically this is also over before you know it.
After that, they moved on to the left eye, same thing – and I was done. Like I said, less than 20 or even 15 minutes in there and you're done with the procedure.
Post-surgery
Immediate after: straight after you leave the room I was told to keep my eyes open and walk to the resting room. My vision was blurry and dim, a bit like without glasses for me, some people described it as being under water (I didn't think it was that strong though), so all in all just a blur but fine. I was escorted to the resting room where I was put in a very comfy chair with my feet up and given a juice box and chocolate. Totally my favourite part of that day. I napped for about 30 minutes until the doctor took me for a final check-up before they sent me home. He took a look with the microscope, told me everything went extremely well and my cornea was looking good, and I was free to leave.
Along with a little bag with eye drops and some info material, I was also gifted a small bottle of champagne to celebrate my newly acquired vision. Very thoughtful! Ha! Already in the pre-exam I got a prescription for antibiotic and cortisone eye drops, as well as the instructions to bulk up on artificial tear drops to moisturise. The prescription drops I would need to use four times a day for a week, starting the day of my surgery before I'd go to sleep at night.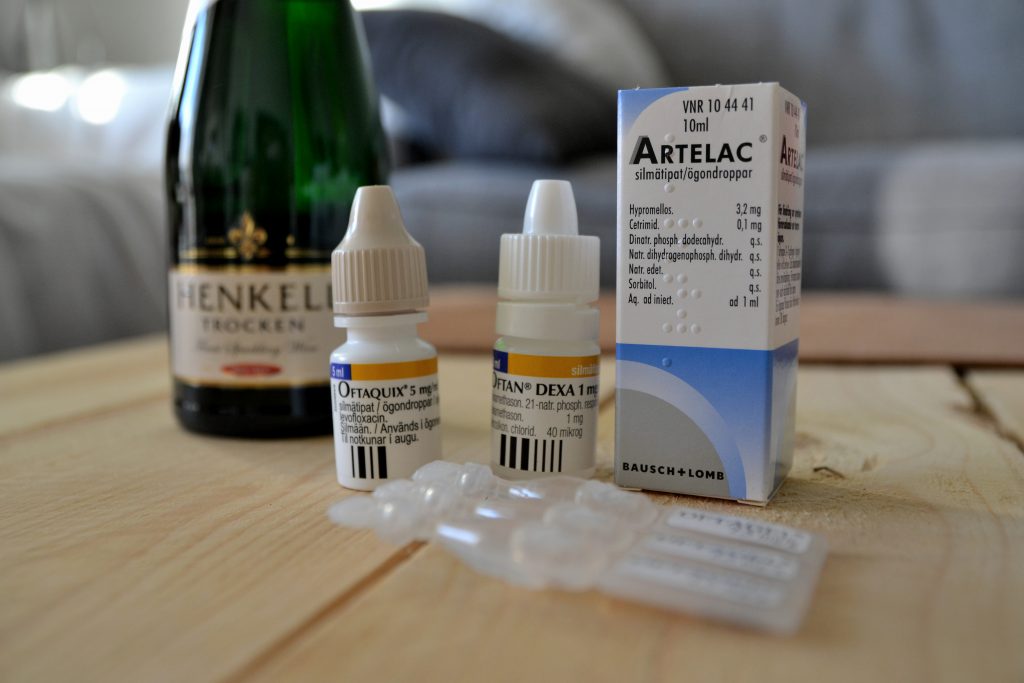 During the day of the surgery: My nurse told me to "just don't do anything for the rest of the day" – I had taken the day off and as soon as I got home I went straight to sleep. I woke up about 2,5 hours later and I could read the label of the sunscreen that was standing on the table at the other end of the room. And then I freaked out a little! I COULD SEE!!! It was all still pretty hazy but STILL!!! DAMN!!!! I was genuinely excited, but at the same time my eyes still felt pretty sore so it was hard to realise. The kind of soreness you feel when you wake up after falling asleep with your contacts, your eyes feel very dry and tight but not painful. Again, discomfort is a pretty good word to describe the whole thing, but it's honestly not bad at all and for me it passed very quickly. Use as many moisturising eye drops as you want, those help a lot.
I could already go about things but you're not allowed to go outside though to protect your eyes from the environment, wind and rain are bad ideas at this point. Reading was still difficult because it was all very hazy, but manageable. I just didn't trust myself writing e-mails or doing anything relevant today. I have to admit that I was a bit paranoid that I would "break something" so by precaution I sat in the darkened bedroom for most of the day and listened to podcasts. By the evening I could already watch TV normally, although it gave me a slight headache and my eyes were very tired.
The first morning after the surgery: my eyes were already less sore, but I could see almost perfectly already, just with a tad of a haze still left but even that went away during the day. I could already go out for some shopping and a walk, again it was just my paranoia of accidentally reversing the surgery that held me back but of course that's not possible. Mainly you have to be careful to not let anything come in your eye and you have to wear sunglasses for protection as well.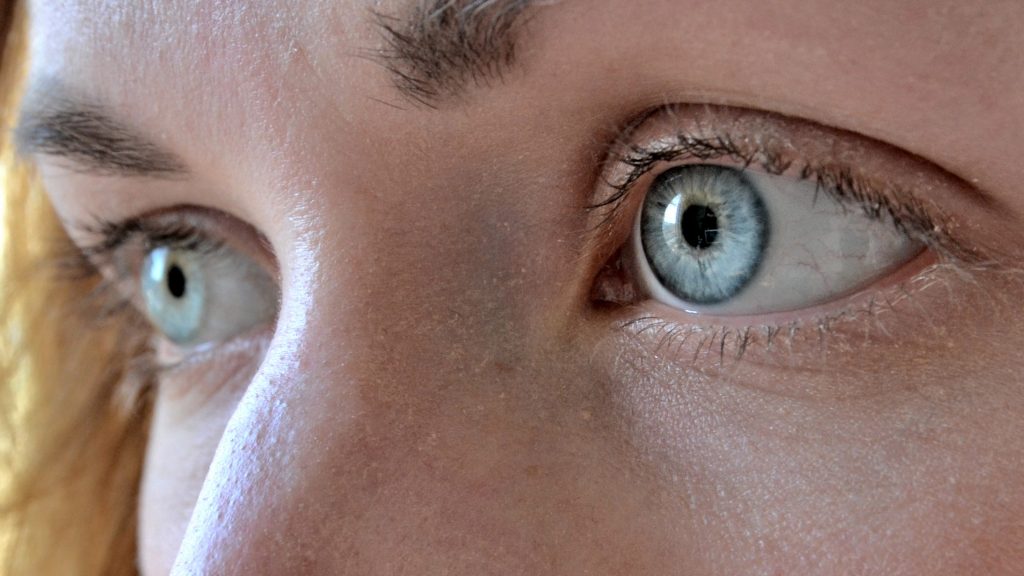 During the rest of the week: after the surgery, my vision got more stable day by day. At first I wasn't sure if it was really corrected 100%, but on the third day I lost that thought. During the whole first week I needed to use both prescription eye drops four times a day, the first one right after you get up and the last one before you go to sleep at night. All that healing still is pressure on your eye, and my eyes got heavy and tired quickly.
What I also only read about a couple of days after but what makes total sense: also your brain has to re-adjust. Whereas in all the years before it got help to see properly, now it had to do all the work alone again. That was most likely the reason for the headaches I'd get rather quickly during the five days following the surgery, but also those got more faint. They were more these kind of annoying headaches you'd get after watching too much TV, I never felt like I needed to take a painkiller for it. From all the eyedrops I used, I had a lot of gunky pieces stuck between my eyelashes (sorry for TMI) and of course also your eye produces tears and other stuff. At first I was a bit afraid to properly clean it, as you're not supposed to get water in your eyes, but as soon as the soreness went away I felt comfortable cleaning up almost normally. You're also allowed to shower and wash your hair normally after the first day, just, again, careful to not get water in your eyes or rub them.
What still remained with me for a while was the paranoia! Who would have thought! I was so freaked out by the idea of getting something in my eye, pushing it too hard or what have you. One day I got a ray of sunlight in my eyes while I wasn't paying attention and for the next two hours I kept opening and closing my eye, trying to focus on something in the far distance. I constantly had the feeling I "broke something" or that I'd mess it up, so I had a few waves of sudden panic (sounds way worse than it was). I guess it was hard for me to properly grasp that this was actually permanent and wouldn't wear off again after a few weeks. Caution is surely good, but these freak-outs are probably not necessary 😀
But basically I could see perfectly and move around normally and two days after, or even the next day after the procedure, it was like nothing ever happened. Wearing sunglasses is a habit for me anyway, so that wasn't much of a re-adjustment, but something that is strongly recommended by professionals. I kept using the moisturising eye-drops about 2-3 times a day, whenever I felt like it. I didn't feel like my eyes were sore or particularly dry really, but I wanted to keep them fresh and taken care of.
***
UPDATE EDIT (7.9.2016): It is now over 5 months since I had the surgery and this week I had my final check-up. My eyes look great, the cornea is healed perfectly. A few weeks after the surgery it was still very dry, so I was instructed to use the eye drops more often, but it didn't give me any discomfort. As for my sight, I have an astigmatism of -0.25 left on both eyes which I curiously only notice in my right eye. I only realise it when I close one eye and try really hard to focus on something very very far away, and that's it. I can read everything, I can see everything. Extremely minor details are a tad less sharp on my right eye, but as said before, I don't notice it. With both eyes not at all and with the individual eye only when I really make an effort. When my doctor corrected it in the exam room with glasses, I couldn't really feel much of a difference.
I have a guarantee of two years for my eyes, so if something should worsen to -0.75 or more, I can get it "finetuned". It can happen that there is a bit of a "leftover", I was warned about it, but I was also assured that it is most likely not going to be necessary. I have lost the "fear" of the sight wearing off again after a few weeks, but I still like to use the eye drops after a long day or a lot of wind when I feel they dried up a bit. Conclusion: I can see as perfectly as I ever could and I'm as happy as a clam!
***
UPDATE EDIT (06/2017): Had my one year check-up exam and my sight was categorised as Prima so basically I have the prime category of all the vision 😉 so it couldn't get any better than it is now. Hooray! No aftereffects, only happiness 🙂
***

The way I was able to go about my daily routine was really somehow life-changing. No need to think about lenses when taking a nap, no more stains on glasses, no more worrying about having lens-fluid in the house. It's amazing. I'm absolutely mind-blown by how quickly and simple this whole procedure was. I know that being nervous is part of the whole deal and everyone gets cold feet right before it. But I can only encourage you to consider it, if you were scared before. SMILE is so gentle on your eye and it's really absolutely incredible. I was of course very lucky with my doctor (and nurse!) who I felt extremely safe and comfortable with, from the first moment on. I never had doubts about it after my first appointment, I was always looking forward to it pretty much – despite the anxiety right before the surgery. If you want the details of my surgeon or the clinic in Helsinki I went to, send me a message. HAPPY VISION!