For those of us who are expats, family and friends at home love a little glimpse in our lives up North, and Christmas gifts from Finland are always a welcome novelty. For those of us who have moved here with our family and we want to strengthen our relationship with the new home in Finland, or just for those Finland-enthusiasts in your life – this is a collection of Finnish gift ideas or things that are super useful to have when (living) in Finland. These are gifts to give locally for Helsinki, Finnish gift ideas to send abroad or to give to friends and family in Finland!
One more thing: while there are plenty of direct links included in this post (the majority can be found all around Helsinki and even the airport quite easily, in normal times), but I always want to encourage you to look for used and second-hand items as well. I know for gifts of any kind it's not the first thing that comes to mind, but in the name of sustainability awareness, we should change that mindset.
Read my guide on Second-hand shopping in Finland here!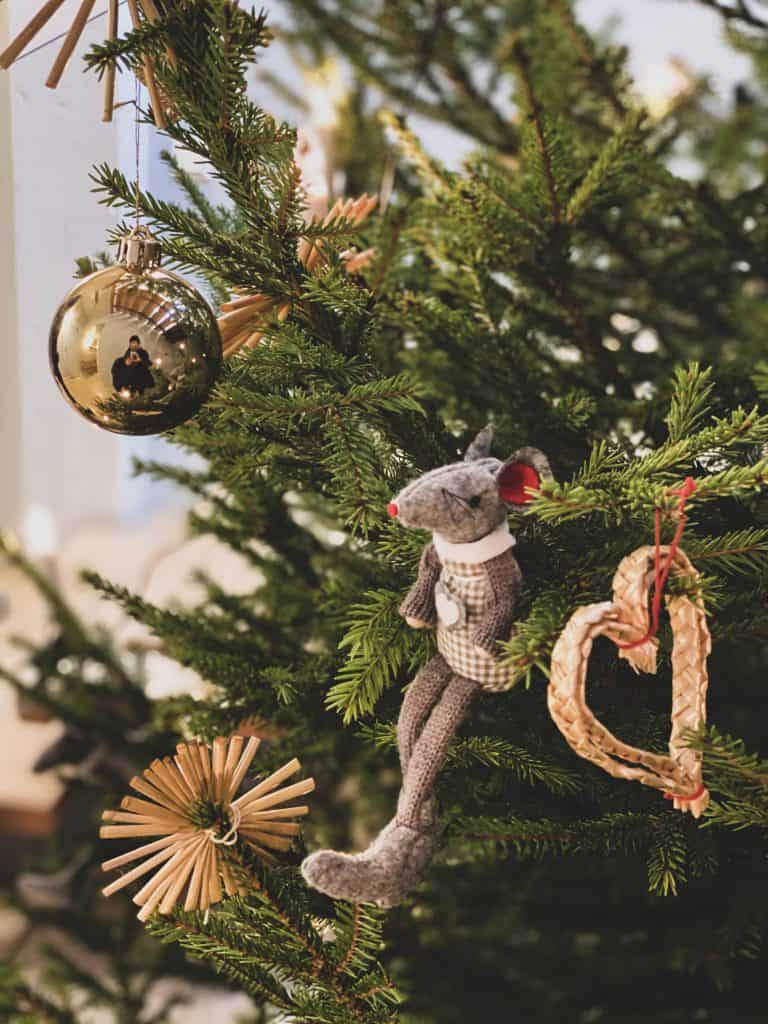 ---
Experiences and time
While material gifts can be thoughtful, clever and delicious, there's probably nothing coming more from the heart than spending time together. Here are a few ideas on how to gift that:
A dinner or brunch date – probably not the most unique idea, but for food lovers and people in your life that you love but don't see often, it can be the most wonderful gift to spend time together and catch up over a delicious meal. Check out Raising Hel Restaurants for a collective of local restaurants that have the goal to get everyone to purchase one gift card this year. Support your locals!
A cooking workshop – when we joined a Portuguese cooking workshop at Petiscaria, it was one of the nicest activities ever. While there are more coming soon, you can also get inspiration for example through Airbnb Experiences
Nature experiences – such as gift cards or vouchers for something like a wine tasting in the woods or a meal in the wilderness for when the season is on again. Finland, naturally has a bunch of absolutely lovely activities and experiences our in the nature.
Museum card – the Helsinki museum card gives access to 300+ museums all around Finland and can be a lovely gift – and make a monthly museum date out of it. Most museums offer gift cards or advance tickets as well.
A Sauna or Spa visit – Gift cards are available for example for Löyly Sauna, Allas Sea Pool or Kuusijärvi. Otherwise, a hand-written voucher for Uunisaari sauna or Uusi Sauna are a lovely gift as well.
The EAT FINLAND 2021 restaurant guide book is a great gift for every foodie, I received last year's edition and loved every bit of it. It includes special deals for some selected restaurants, which are great to use up throughout the year. The book is available for Helsinki, Turku and Tampere. Limited availability, so be fast!
Ceramics workshop: local pottery studio Udumbara offers clay workshops on a regular basis – keep an eye out and book here.
A beauty or wellness treatment, such as a massage or a pedicure. Find salons in the area or purchase a gift card for example on Timma.fi, or go a step further and offer a teeth cleaning!
---
Cooking and home
Finnish design goods are ever so present in many Finnish homes, and if you want to add a little something to your own, or gift a small piece of Finland, here are some of my favourite pieces. The selection is timeless and hopefully, you find something for everyone.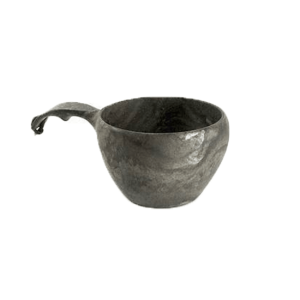 Kuksa cup
It's no secret that I love my Kupilka kuksa, the traditional Finnish cup that is traditionally made of wood is something that comes in handy during any outdoor adventure. It makes a beautiful gift!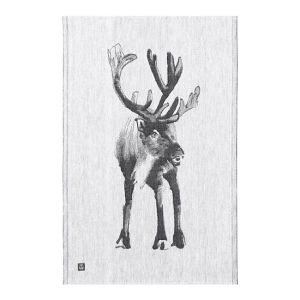 Reindeer print tea towel
This hits two birds with one stone: Lapuan Kankurit is a wonderful Finnish textile brand that is well-known for its high quality, Teemu Järvi is a local artist whose prints of the local flora and fauna have taken over the country by storm. Either of those are a lovely gift to give, and both together – perfection.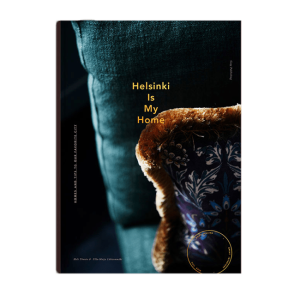 Helsinki is my Home book
One of the most beautiful books in my opinion, and a truly inspirational read for anyone interested in Nordic interior. The book takes us through some Helsinki apartments, and also includes some city tips. Highly recommend!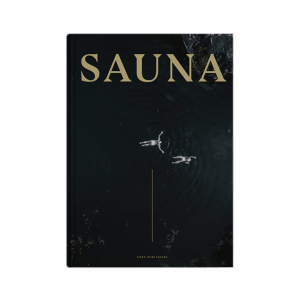 Sauna book
This is such a charming book with heart-warming sauna stories, and a wonderful addition to any coffee table or book shelf of sauna lovers. I already feel like turning mine on right now!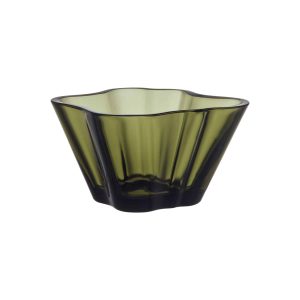 Alvar Aalto bowl
Another piece of timeless design, that fits in every home and is available in tons of colour as well. I got this as a gift from a dear friend just lately and I love it. You can use it as a bowl or a candle holder, but in any way it's just beautiful and classy.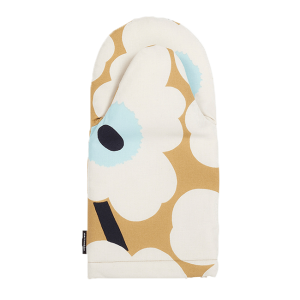 Marimekko Oven mitts
Marimekko items are the soft entranceway to Finnish design, and the homeware line with the bold prints is ideal for those (like me) who shy away of wearing them. And who doesn't need a nice pair of oven mitts?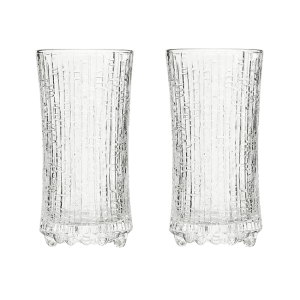 Iittala Ultima Thule glasses
The Ultima Thule line by Iittala is one of my favourites and a modern classic in many homes. You can't go wrong with these, if you want to get the set of champagne or wine glasses, or just the small candle holder – any are usually very welcome.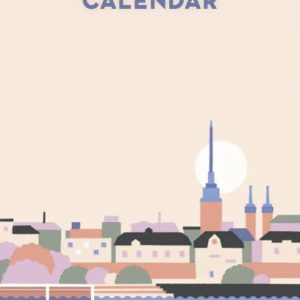 Come to Finland Calendar
My mum loves to gift calendars, and I get it: they look nice in the home and they are also around all year with something new to look at. The Come to Finland calendars are cool retro Finland posters, that inspires to travel up North.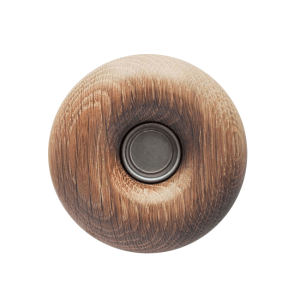 Donut candle holder
My favourite discovery of the Habitare design fair is the oak donut handle holder which was designed by the winner of Young Designer of the year. It's so suble and Finnish, and wonderfully depicts my love for donuts and candles alike.
---
Skincare
…is important for everyone – not just the ladies! Here are three of my favourites that I have converted so many of my friends to over the years. Especially during winter, it's important to take good care of our skin, face and hands – basically, any body part that is likely to be exposed to the elements. For those who will come to visit or those who are new to the real winters, proper skin care can make a huge difference.
A lovely face oil or face mask
Some high-quality lip balm
Hand lotion for cracked winter skin
A shampoo or soap bar for the environmentally conscious – for example this one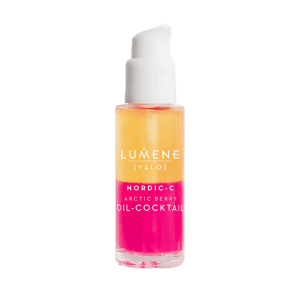 Lumene Face Oil
This has been my personal go-to product for the winter for years, and it's a lovely gift! It smells like a holiday, it's smooth and just the ultimate feel-good product.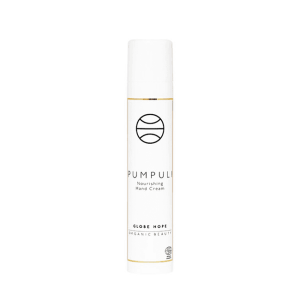 Pumpuli Hand Creme
Protecting our hands is essential – there are always moments where we have to take our gloves off for a bit, and the general dryness of the winter climate can be really harsh on the hands. I always carry a hand lotion with me, to protect my hands before I go outside, or to soothe if it's already too late.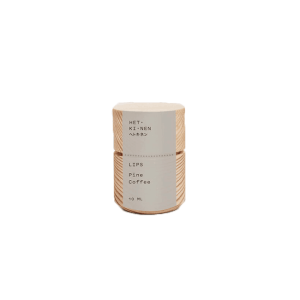 Hetkinen Lip Balm
One of my favourite discoveries and lovely gift, is this lip balm (or anything) by Hetkinen cosmetics – all natural, both the product and the wooden packaging, and a wonderful product. I like the tinted lip balm, but this one with pine and coffee is a lovely Finnish gift.
---
Accessories
I feel like many of these things are gifts that I would have hated as a kid but love as an adult. These are my favourite Finnish gift ideas and pieces that I also enjoy gifting, and they are a real crowd-pleaser.
A pair of mittens – gloves can be tricky size-wise so I don't recommend those
A warm chunky beanie – ears and head need extra protection during the colder months, and everybody loves them
Cozy warm woollen socks – for the home, or a slightly thinner model to wear in your shoes outside
Purse or card holder – local brand Lumi has lovely wallets and accessories to add to their line of high-quality vegetable-tanned leather bags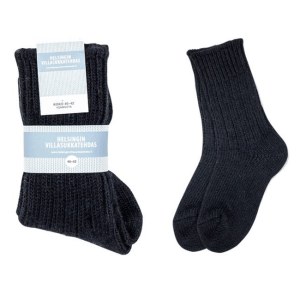 Woolly socks
Especially socks are something that most grown-ups are super excited about these days. If you wear them just on the couch while watching a movie, you put them on in your boots on a cold day out – woolly socks are a must-have. These are from the Helsinki woollen socks factory and they are awesome.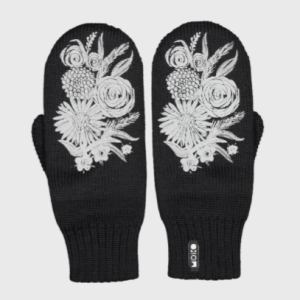 Reflective mittens
Reflective mittens are a great choice to be seen in the dark, while having a cool pair of protection.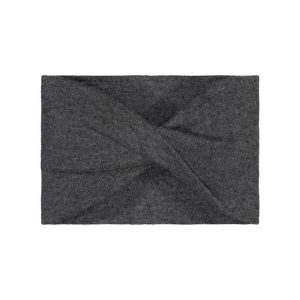 Headband
My favourite piece of this winter is this cashmere headband by sustainable brand, Kaiko. Super soft and lovely, and with being onesize a lovely gift option. Many colours available, too!
---
Food and drink
Who doesn't like food, and those who appreciate a nice drink will be happy with any related gifts – I have selected a couple of lovely Finnish gift ideas that will make any foodie or drinks connaisseur happy.
Some other ideas that are not listed below:
Lumikarpalo – icing sugar covered cranberries, a favourite from all Christmas markets.
Seabuckthorn juice or cranberry juice – great as a healthy basis for juices or shots, gift them along with a little recipe card and some fresh ginger, and you have a lovely little gift.
Glögi – countless options from apple to the classic berry – a lovely little gift, add some raisins and almonds to complete, or even some glögi glasses.
Cold-smoked reindeer – I'm not allowed to come home to my dad without it – it is sold vacuum-packed and keeps very long, is easy to transport and such a unique, Finnish thing to gift that intrigues many.
Porridge "kit" – put together a little set of your favourite porridge (rice is nice during Christmas time, my personal preference is 4-grain porridge), with a small pack of oat milk, some berry jam and cinnamon – the perfect little breakfast gift.
Fancy baking mix – Flowbake has beautifully designed baking mixes from carrot cake to these muffins, another great little gift, you could add some cookie cutters or a muffin tin along with it.
---
Artwork & Posters
Wallart and art pieces can really pull a place together. Here are some of my favourite Finland inspired things and/or Finnish artists whose work makes a beautiful gift:
---
Christmas shopping in Helsinki & webshops