Finnish winters are a beautiful time of year, and even in Helsinki with lots of snow, everything feels brighter – and super cold days usually go along with bright sunny winter days that are perfect for some outdoor activities! Here are some ideas and info for you!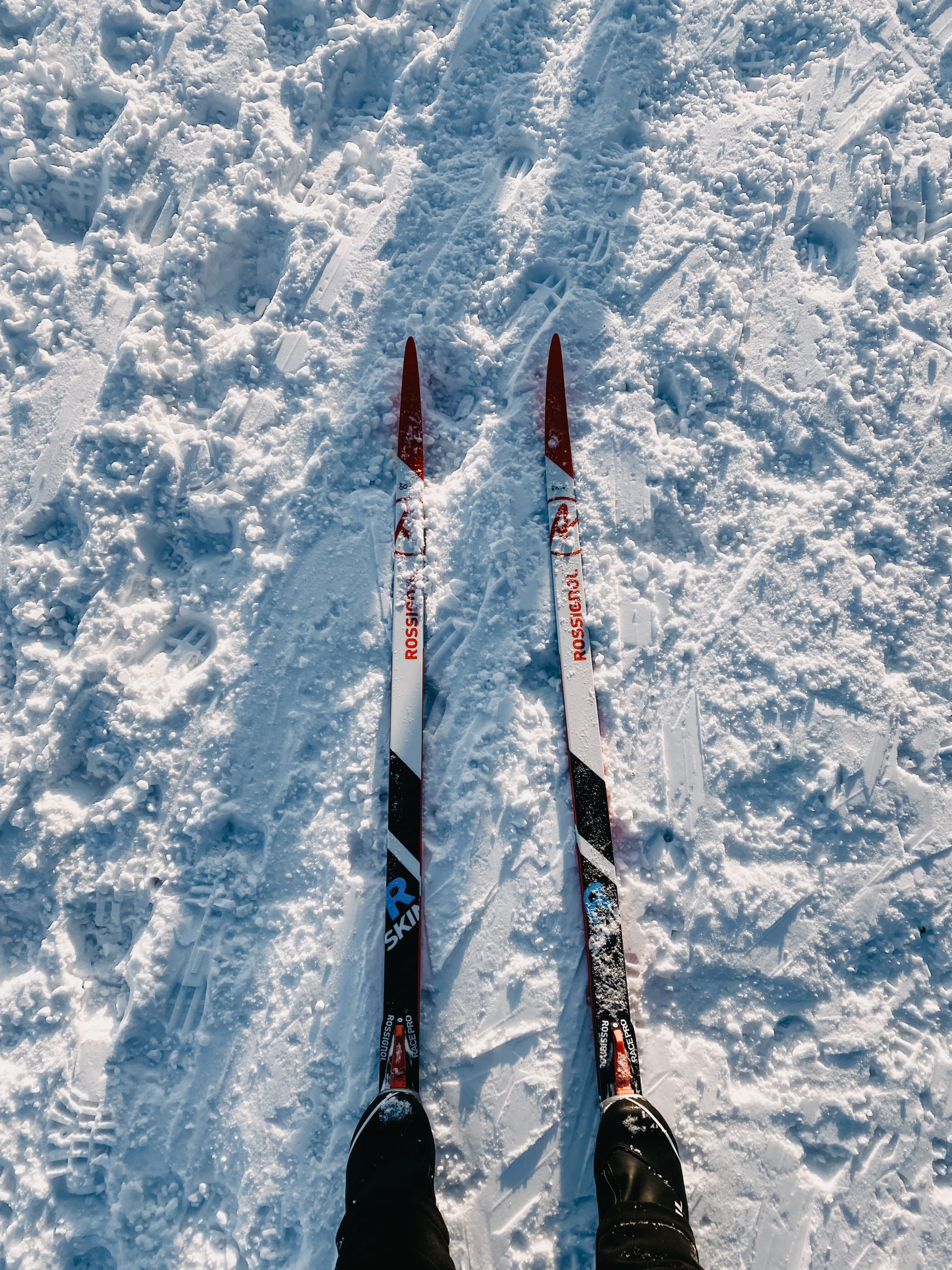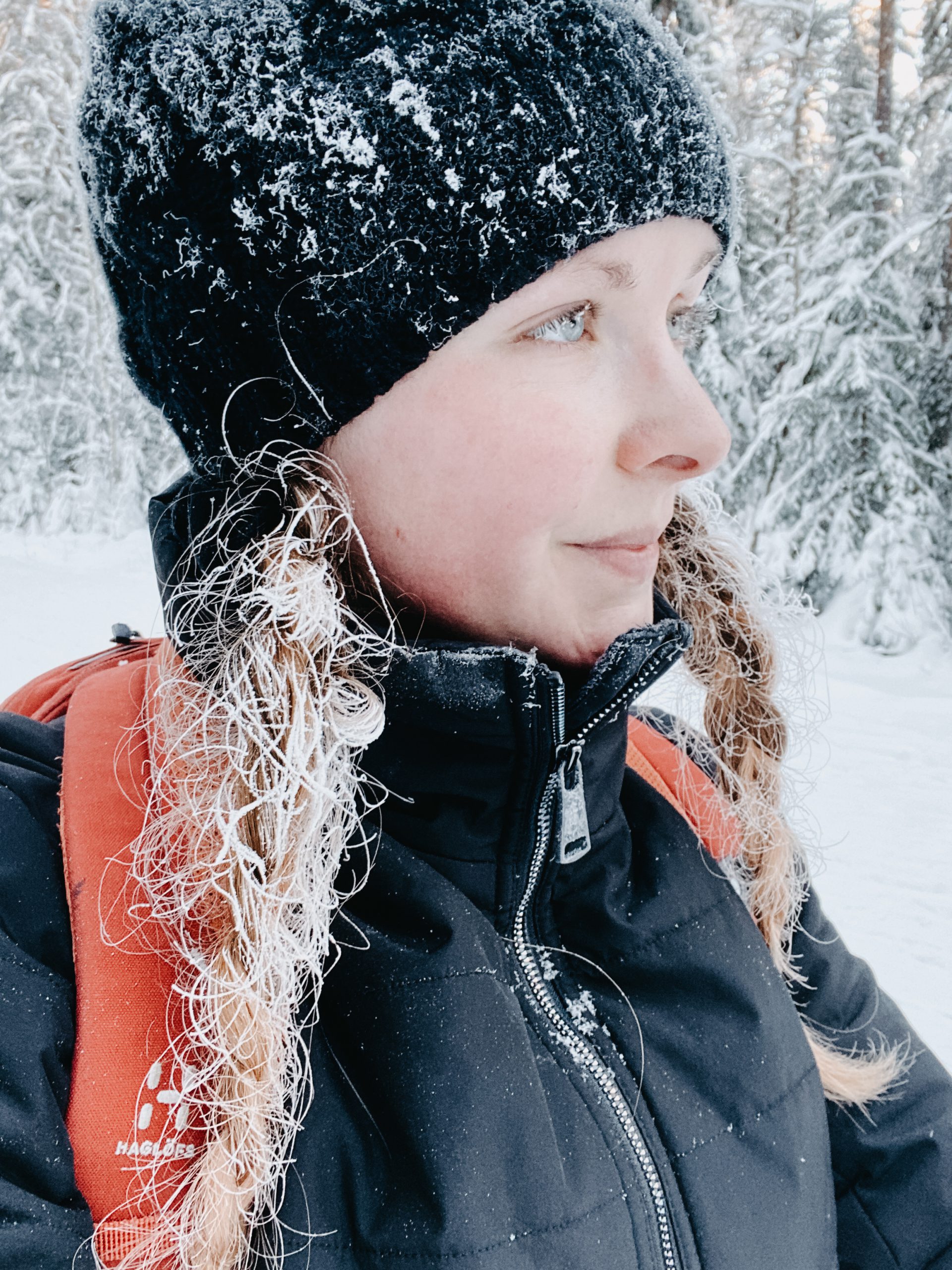 One of the most popular winter activities in Helsinki and all around Finland. There are so many tracks all around the country, and in the cities, too. If you want to try out cross-country skiing, I recommend renting a set of skis and give it a go! You can get a long way with basic instructions. It's a beautiful way to experience nature and the outdoors, movement that keeps you warm and fresh.
Paloheinä: one of the most well-known spots to go cross-country skiing, with the rental service from Suomen Latu available! Tracks for all levels take you through the forest. Renting a ski-set (shoes, skis, poles) for 3 hours costs 24€. You can get there easily by bus from the railway station.
Oittaa: my personal favourite place is out by Lake Bodom in Espoo. Easiest to get to by car, but public transport is possible as well. Several trails through the forest, there's also a restaurant to warm up afterwards. Also very nice is the Pirttimäki café a bit further up the street. 30€ for 3 hours to rent the ski set.
Equipment rental: You can rent skis from Liizi if you want to try it anywhere around Helsinki, independently of locations that have rental shops.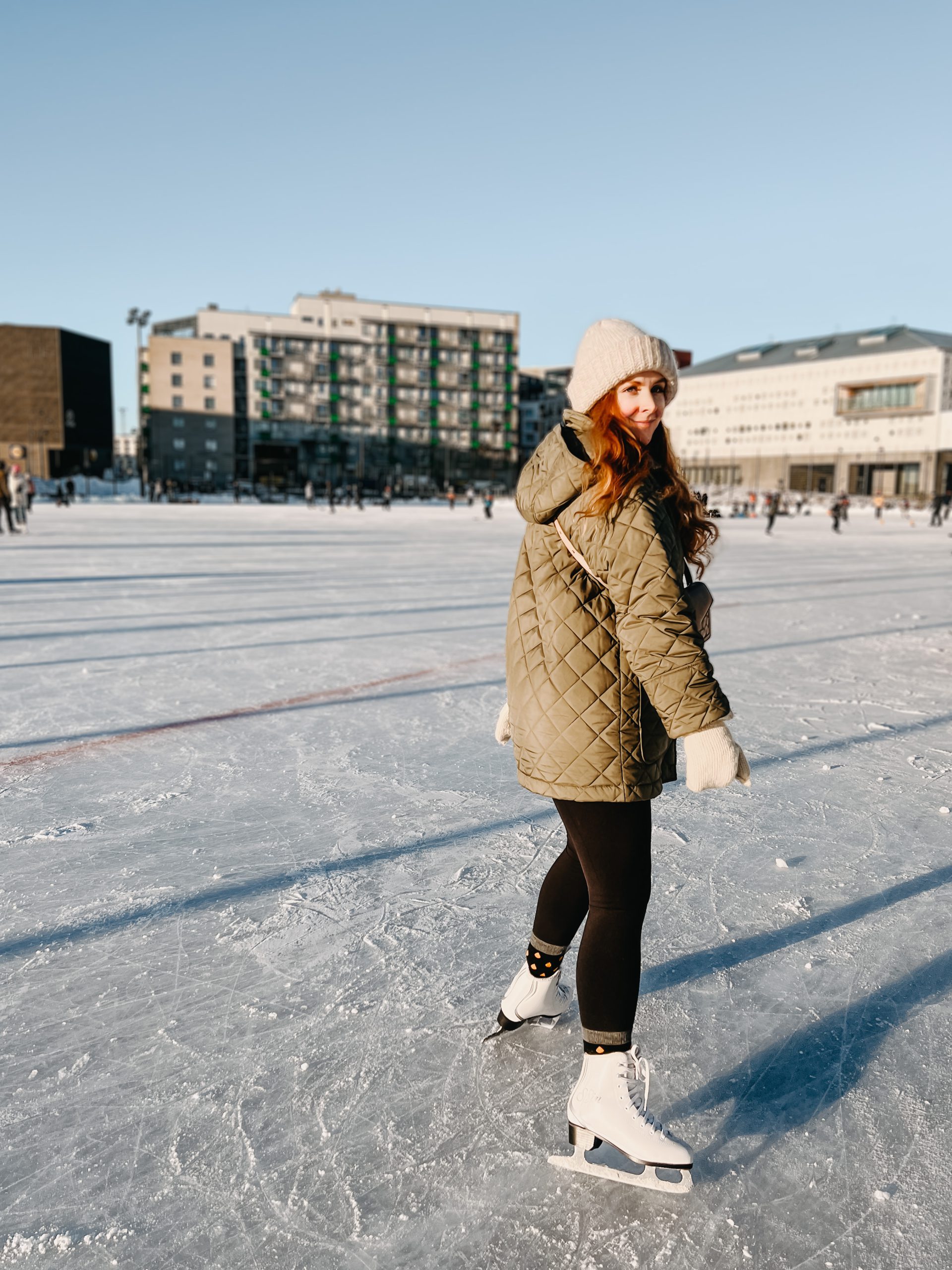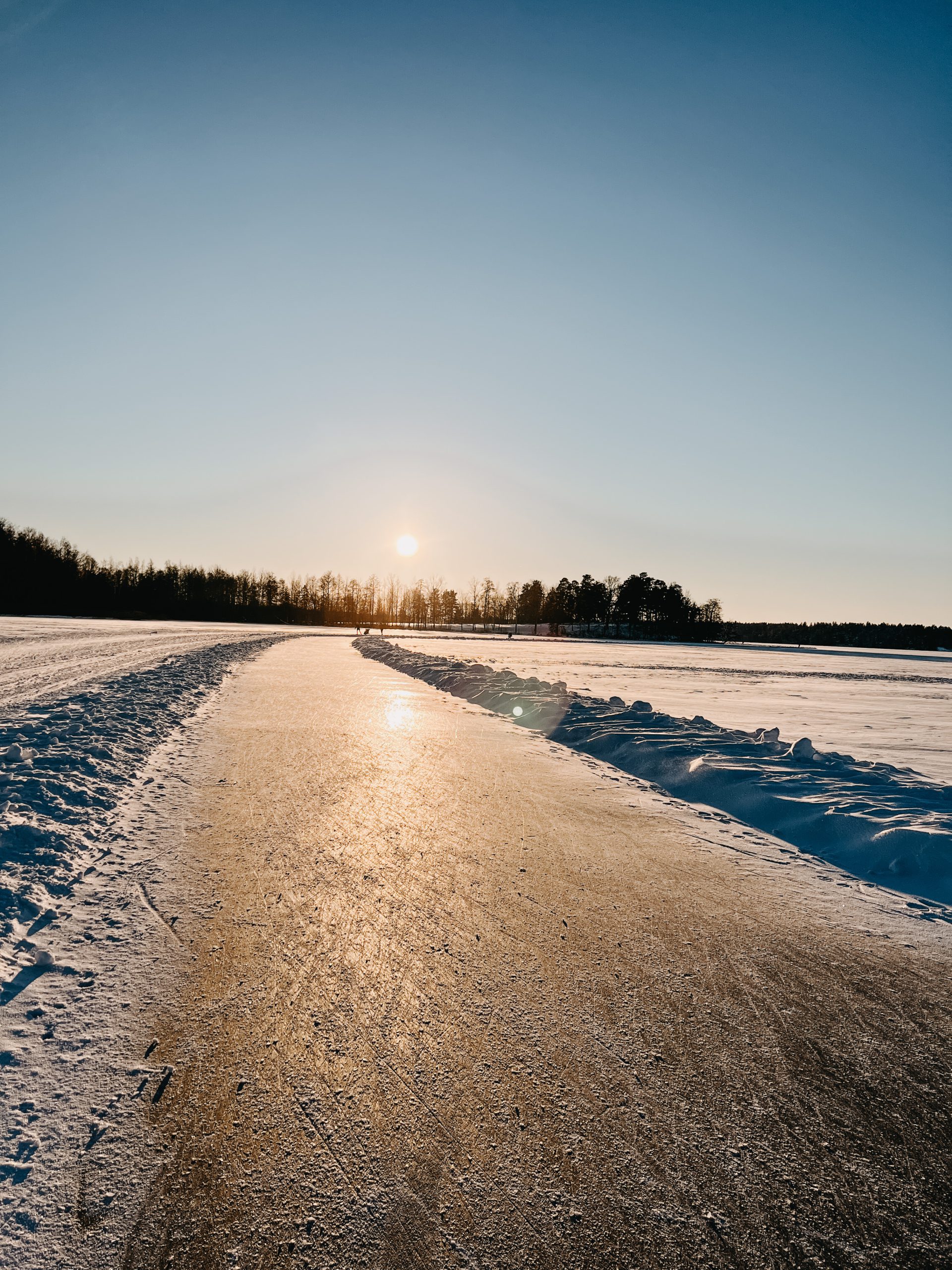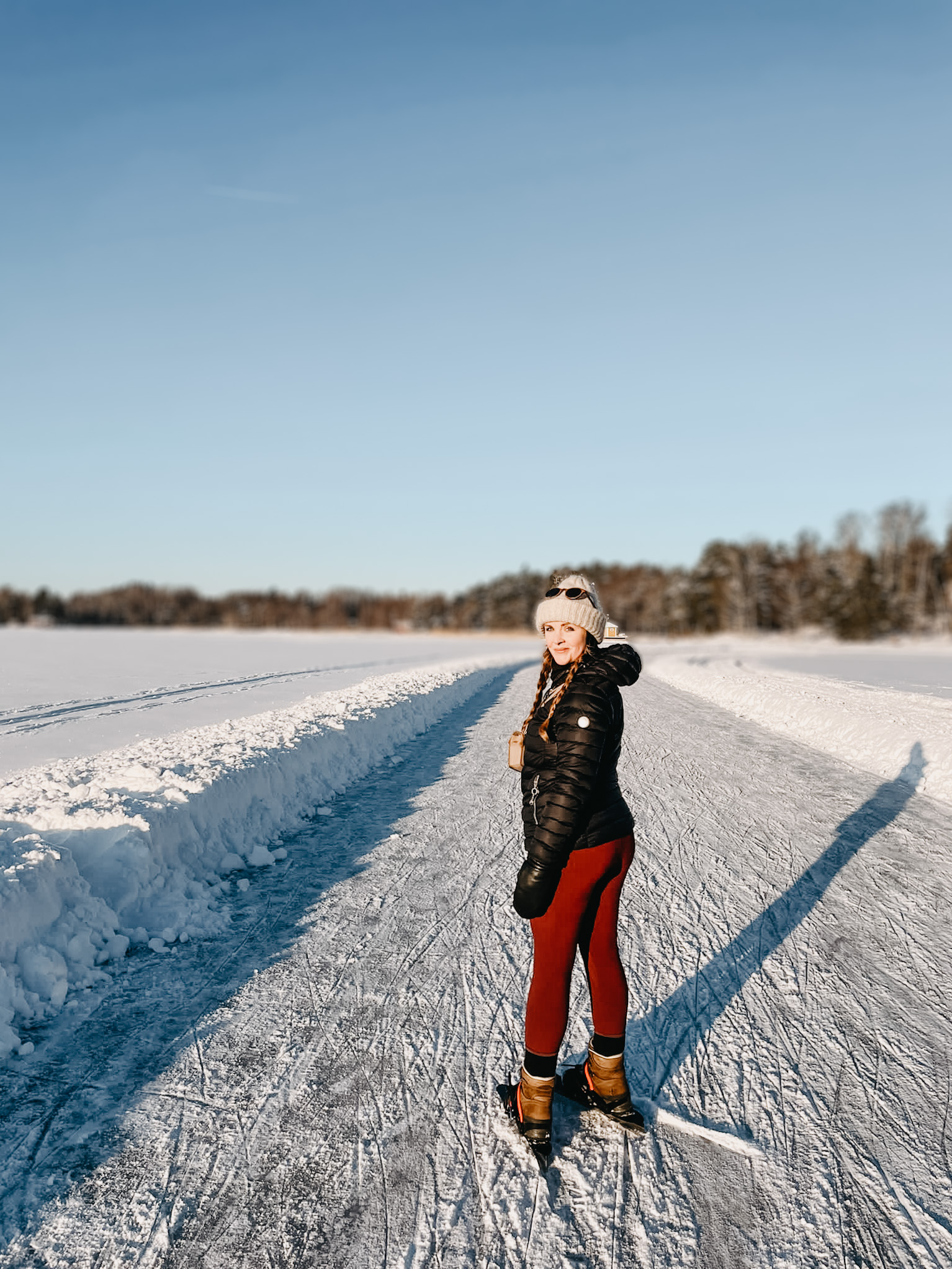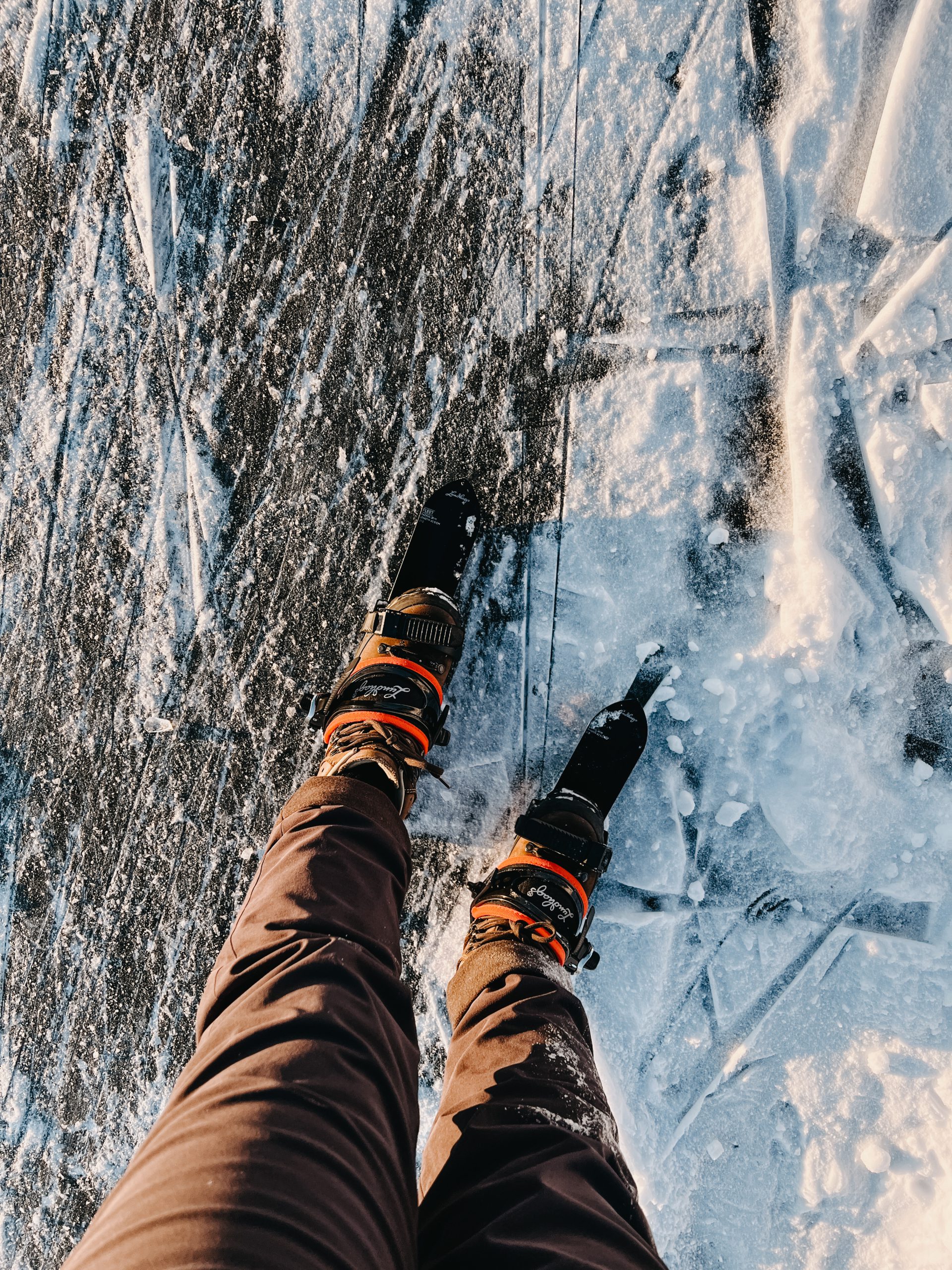 One of my favourite winter activities in Helsinki! Skates can be found easily second hand if you just want to give it a go, or rent them at a couple of different rinks. My favourite places to skate are the following:
Brahenkenttä: rental available, a large ice rink and good hot chocolate afterwards. Check for the opening hours carefully!
Jätkäsaari sports rink: beautiful and new, this large ice field is one of my favourites because it's close to my home – but easy to get to from the city center by trams 7 and 6T (and 9). No rental available.
Tour skating on natural ice
First rule: be extremely careful whenever you go on the ice. Make sure to never go on natural ice on lakes or the sea by yourself and check the ice map here.
Equipment: you can rent tour skating equipment from Liizi as well. Tour skates are longer and made for uneven ice, also poles are used with them often. Regular skates work too!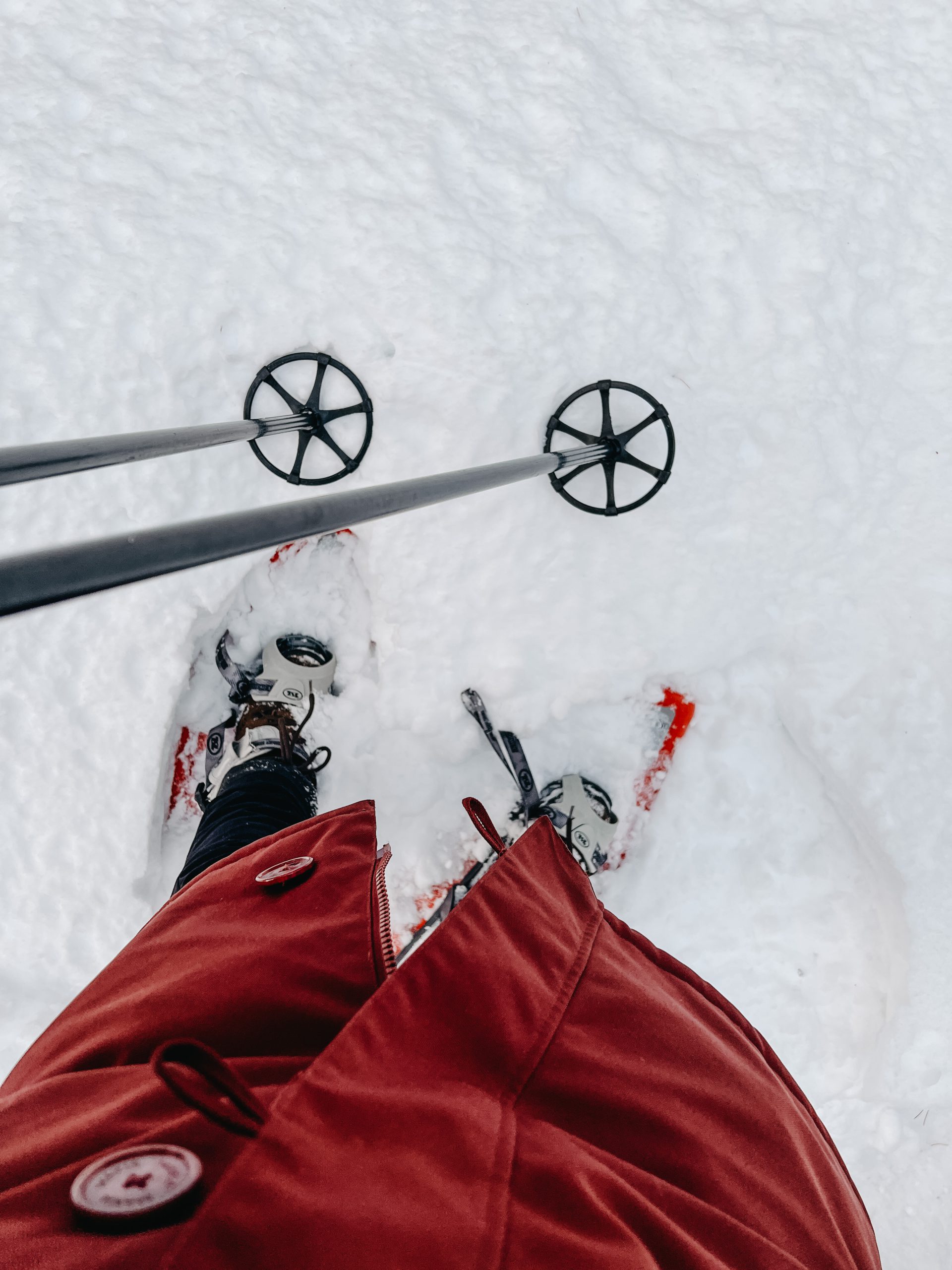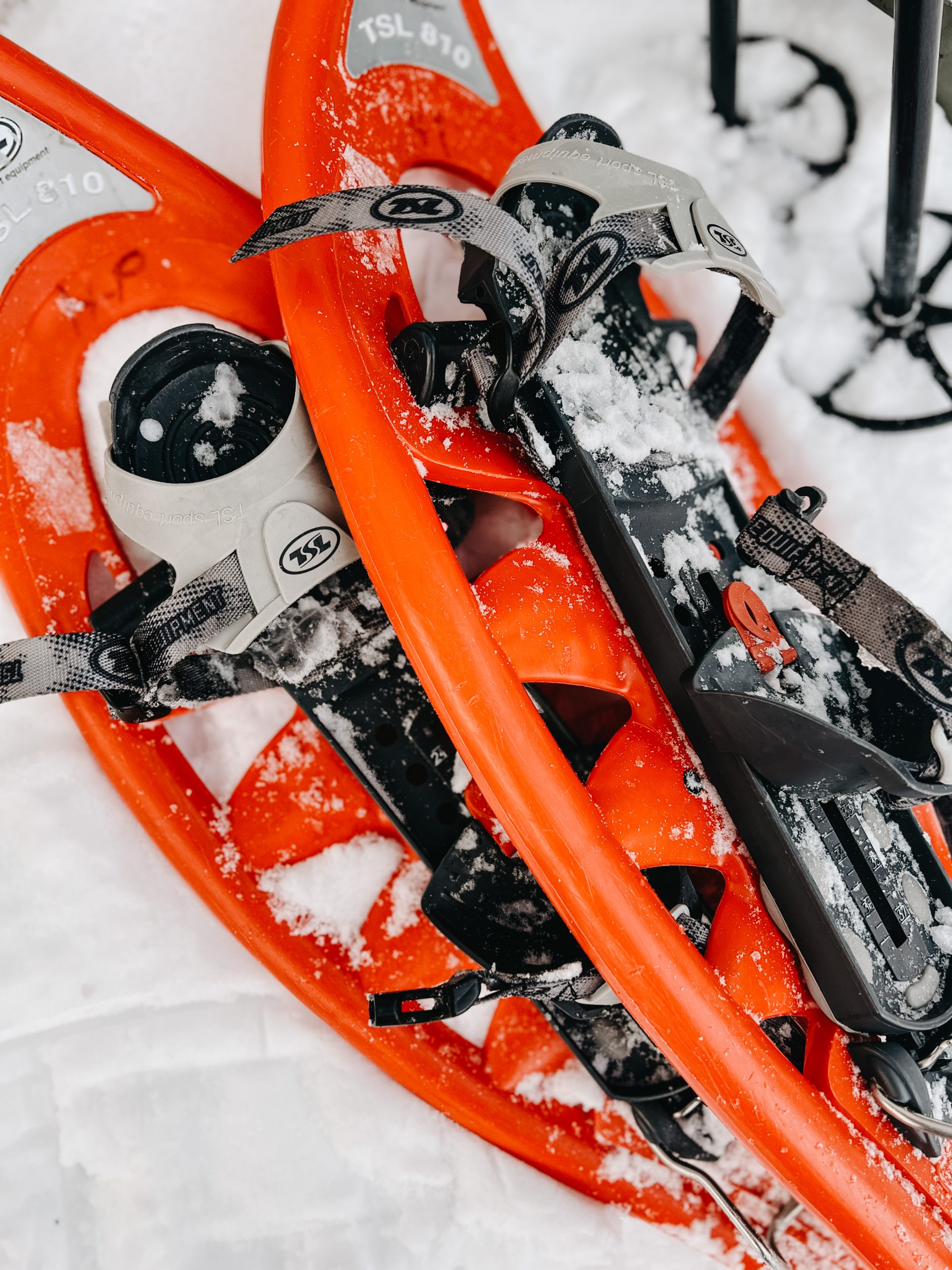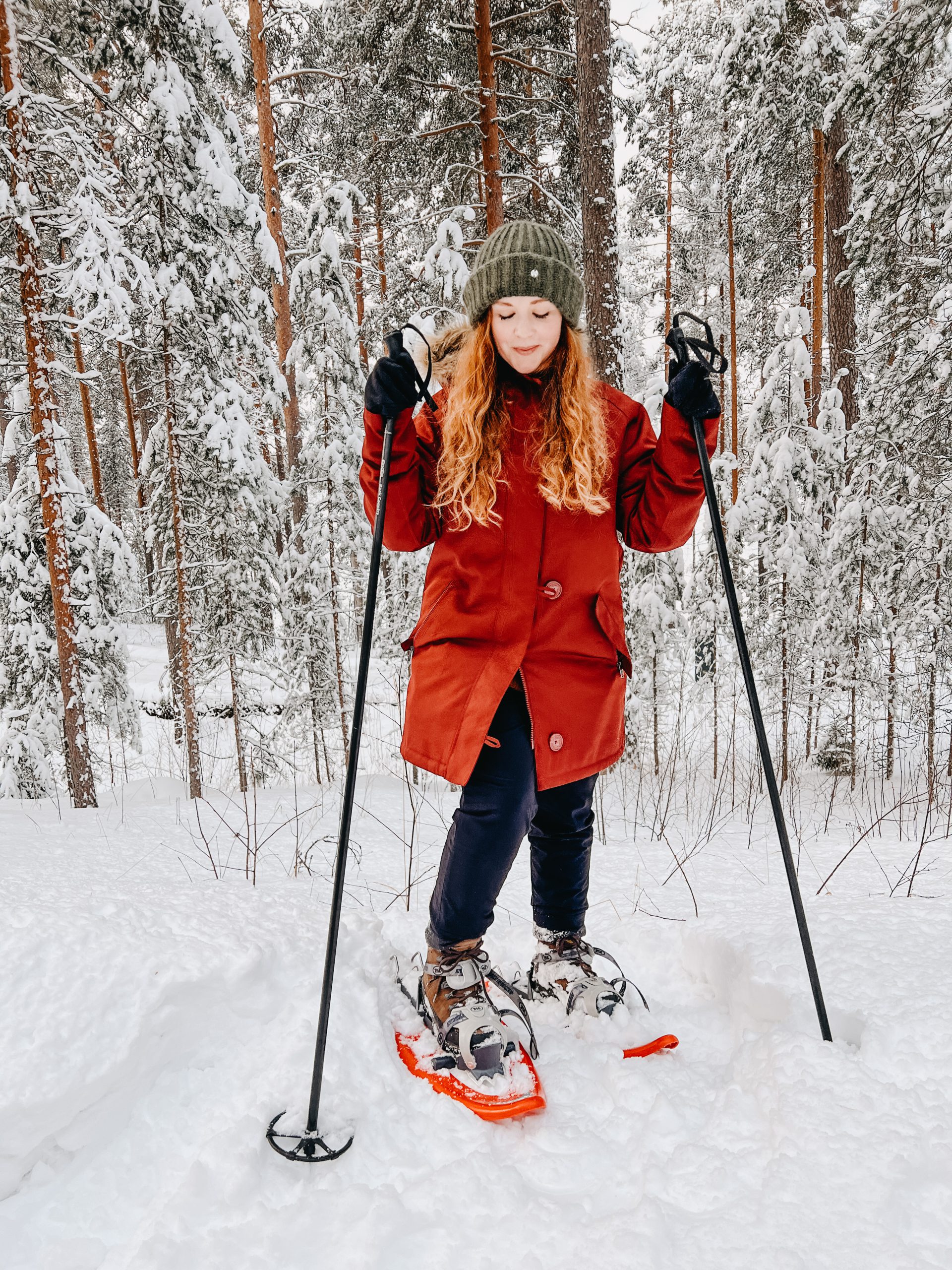 Having evolved from simple need of problem-solving to a leisure winter activity is walking on snowshoes. What used to look like having Tennis rackets on your feet are now modern snowshoes – their wider area prevents you from sinking into deep snow, making it easier to move and keeping feet dry. It seems like you need a technique for it or something – but if you can walk, you can snowshoe. The shape of them makes it easy so move normally. It's really fun to explore the forest in winter and find great photo opportunities!
You can book a snowshoeing excursion for example with Natura Viva or Feel the Nature
Some general tips for beginners​
wear a short jacket to leave freedom of movement for your legs. Coats are useless here!

make sure to protect your hands and ears well!

bring a thermos with hot tea, coffee or the classic hot chocolate – there's nothing better to reward yourself afterwards!

wear sunscreen and protect your skin from the elements with a wax- or oil-based creme.
No posts were found for provided query parameters.