Up in Lapland, a good two-hour drive from Rovaniemi airport lies Luosto – in the heart of one of the oldest Finnish National parks. The area is special for many reasons, but let's get to that in a bit. I wanted a getaway in a lesser-known spot, that will get me deep into nature, but also without driving for most of my time, opportunities to get active and relax. And see reindeer.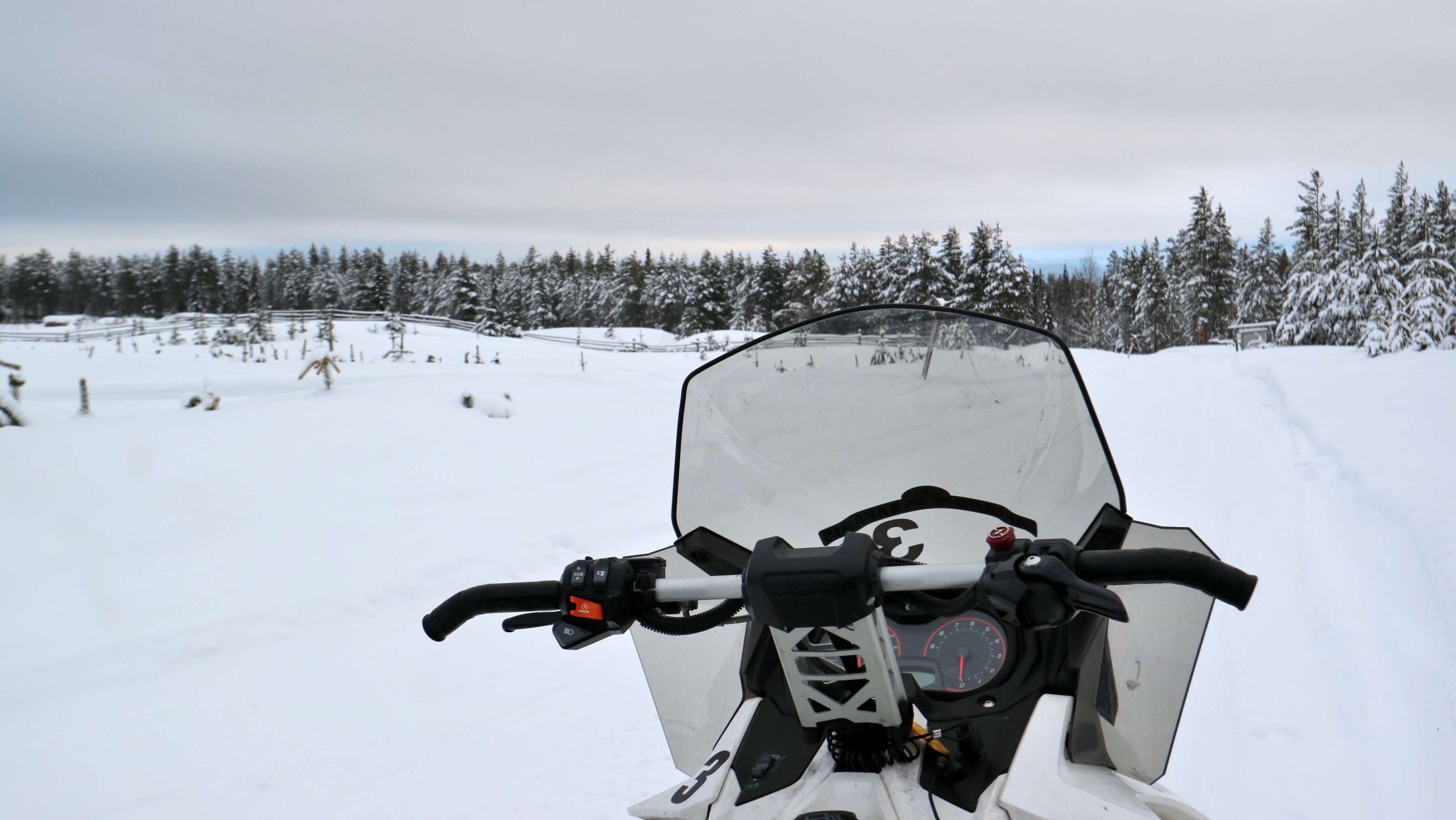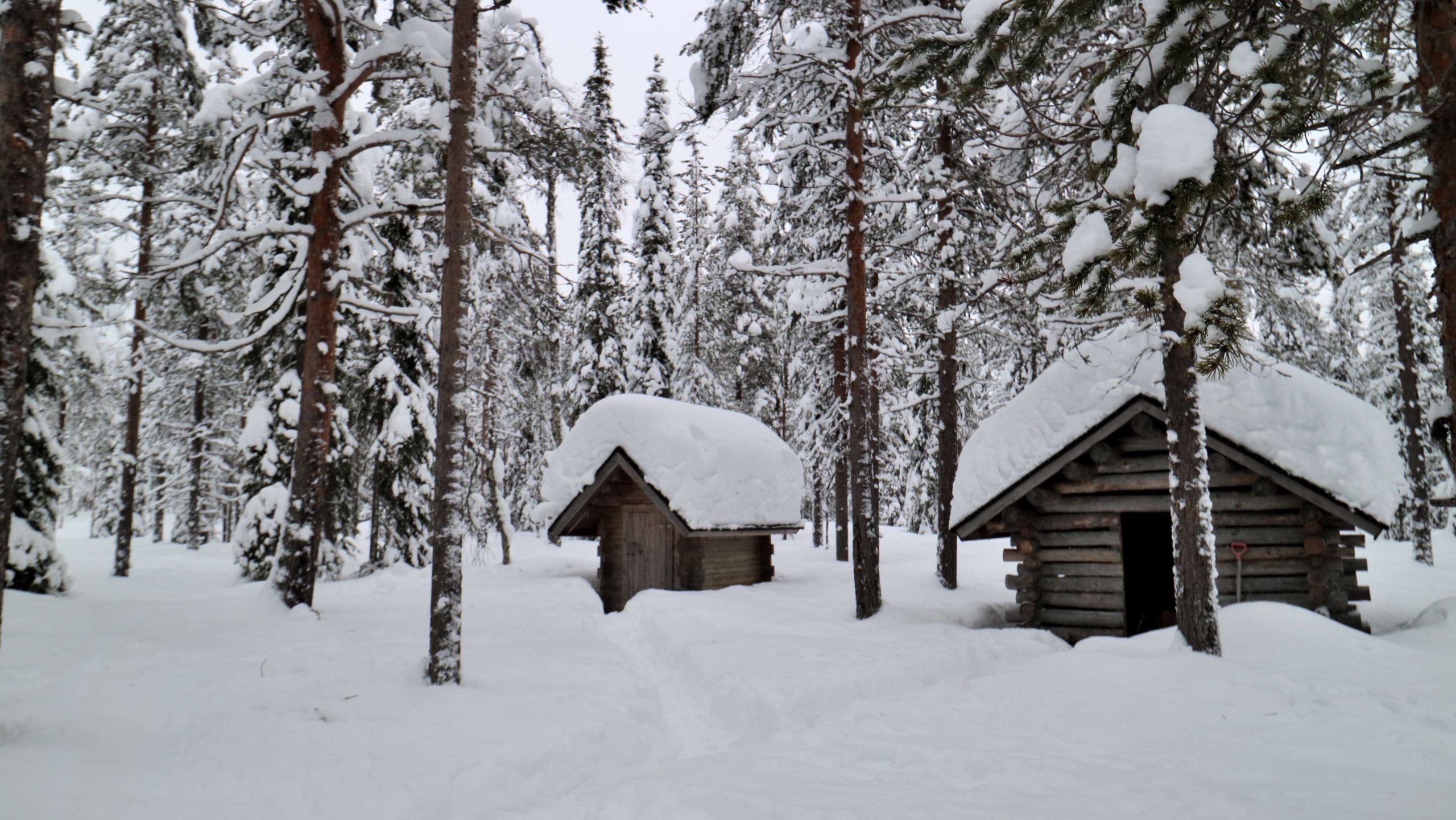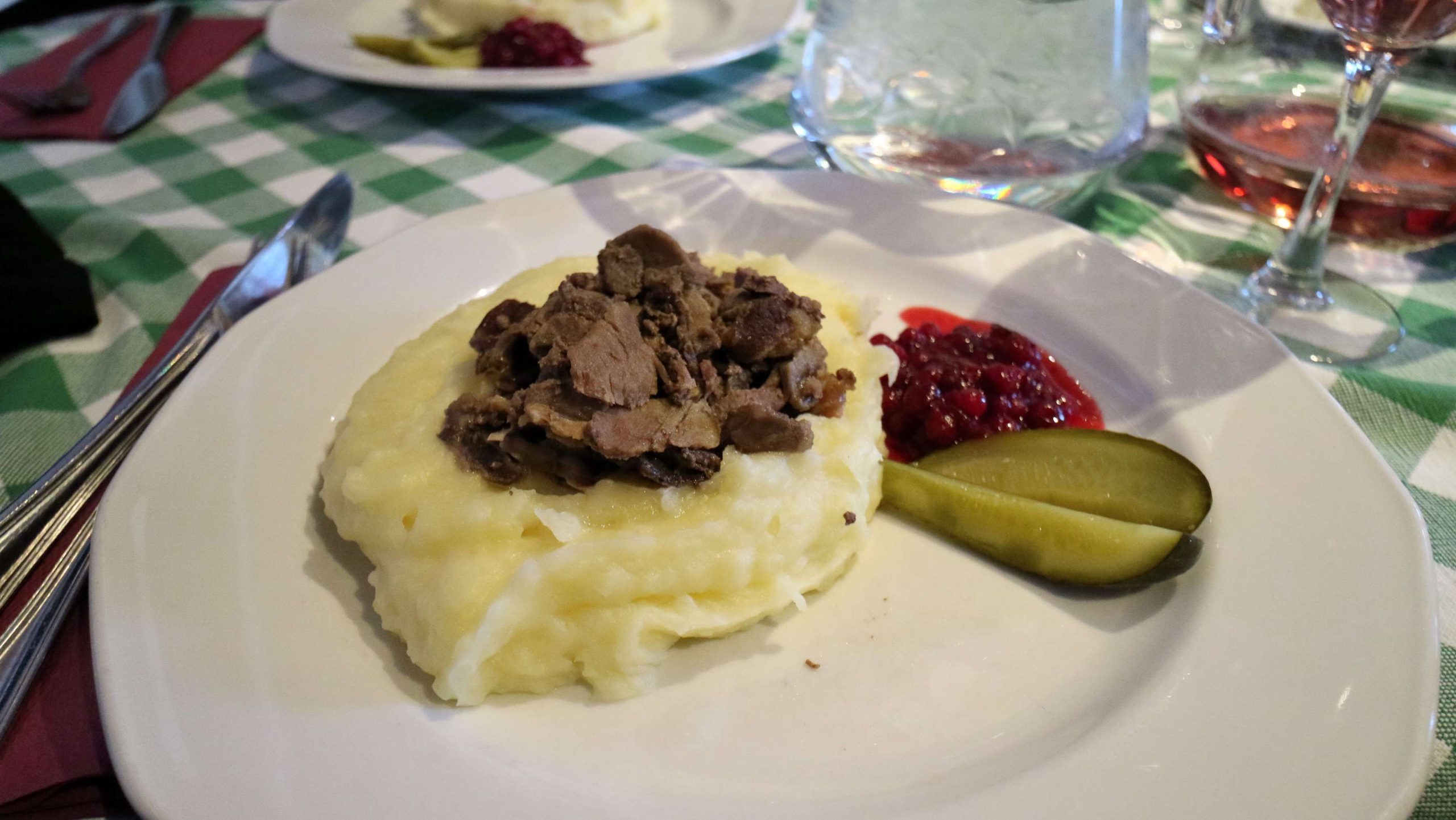 The Pyhä-Luosto National park and its fells
The fells that surround and also make the heart of the National park, are the reason for the unique landscape in Luosto. Nature looks and feels different, as weather affects forests and vegetation differently with the heightening parts. This is probably also my favourite part of why I chose to come to Luosto.
The Pyhätunturi fell used to be holy for the Sami people, who have been known to live in this area since the mid 1600s. Whereas it used to be mainly a region for reindeer hunting, it's mainly forestry today.
Snow mobile safari and meeting reindeer
The best way to discover most of the National park and get a true glimpse of nature and wilderness, is to go on a snowmobile safari. A complete Tour of the Fells in Luosto is an absolutely stunning experience, that takes you far, far out (and includes lunch). With over 6 hours of driving, this trip is definitely my most recommended one. Lapland Safaris do offer plenty of different options for your exploring, but this adventure is one of a kind. I have to admit that I was a bit sceptical on the day, when I thought that it might be a bit too ambitious to go on a 100km long ride as a beginner, but it turned out to be perfect. It's serious fun and when there's two of you, you each get a good chunk of riding time! How boring if it had already been over after two hours!
You'll be packed up in all the warm gear you need before you're off. These tours go up to a good 40-50 km/h so you will want to be warm and cozy during those couple of hours. Tip from my side: you will get huge thick mittens, but wear a pair of woollen finger gloves underneath! That way you're not risking your fingers when taking photos during the brief stops along the route. Also, rather be too warm than cold. I was wearing my winter jacket still underneath the overall every participant gets: especially when you're riding as a passenger you'll want to be cozy warm! The driving handles and feet area for the driver are heated, the passenger seat in the back is wide open to the cold! 
Even for beginners this tour is very possible to manage. The guides are friendly, professional and have fascinating stories to tell. Instructions for the snow mobiles are pretty straight forward and you will get used to the feel of driving very quickly, and with a big of common sense and caution you'll be totally fine and not end up in a ditch. Snow mobiles are pretty much the winter-version of motorcycles up North, and it's common for private persons to own one as well, so it's an actual mode of transport and not just a tourist thing!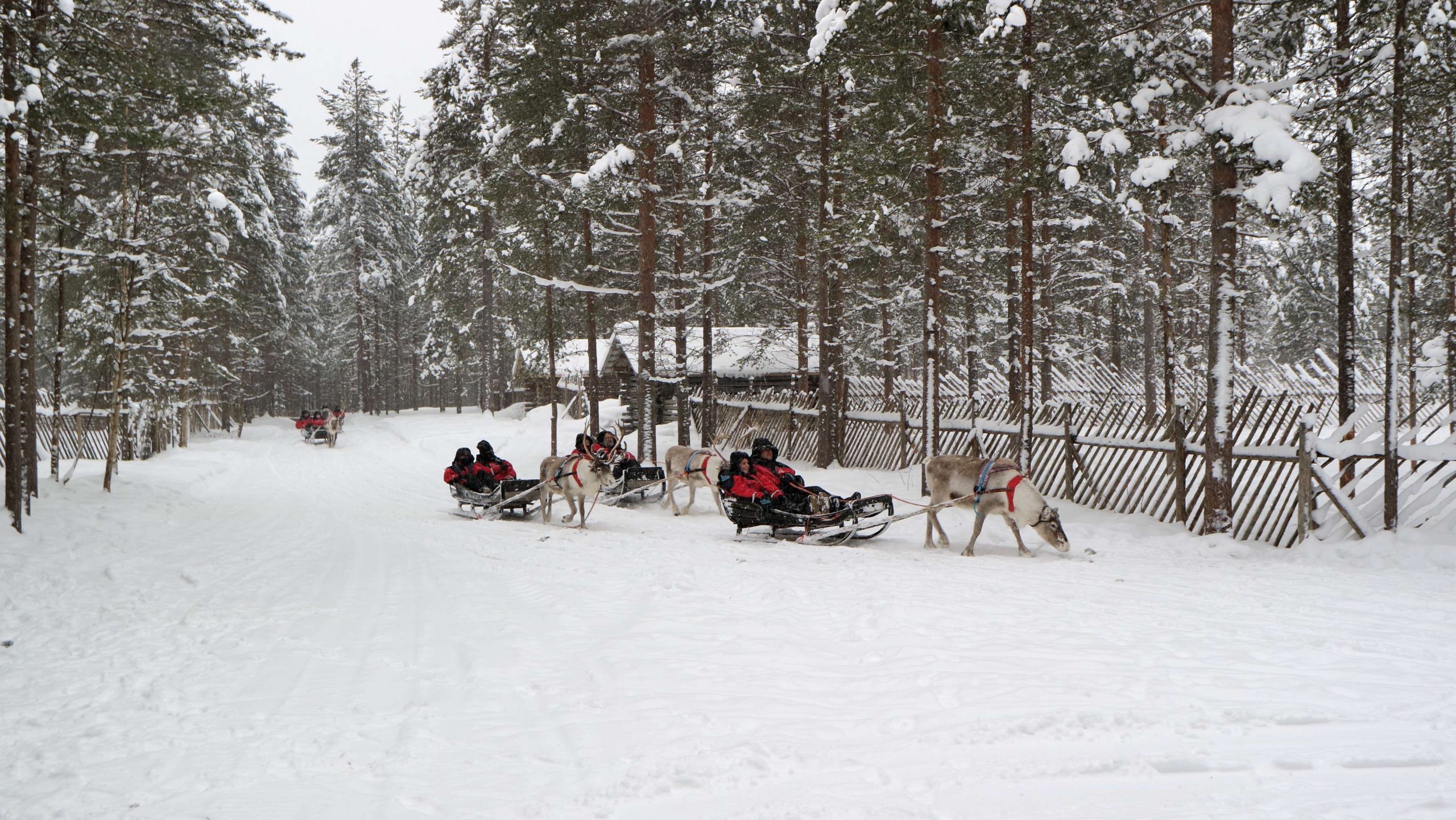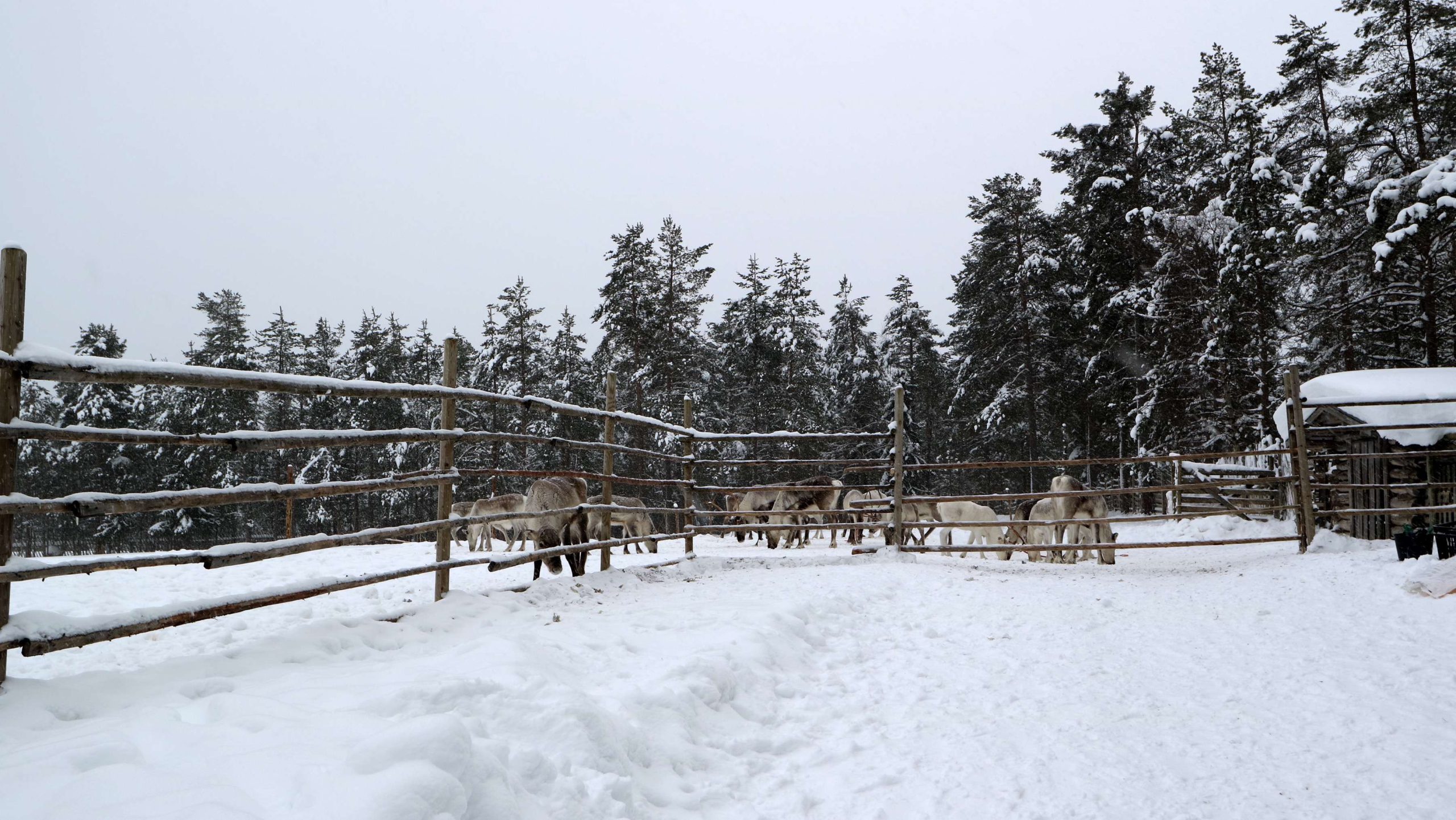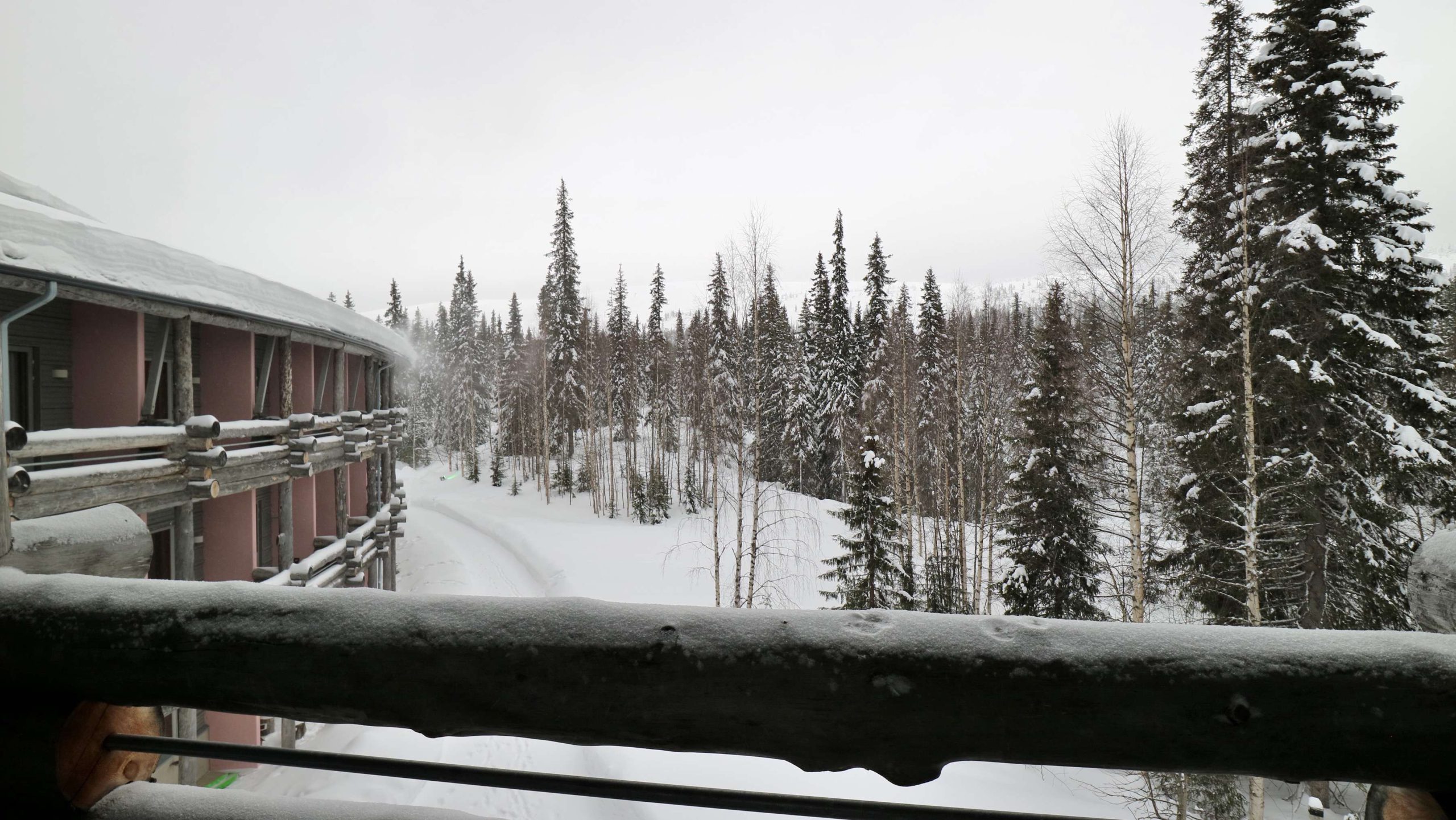 On the way you'll pass by the Jaakkola reindeer farm and wave at some cute little reindeersies! You can visit them on a separate trip as well, and go on a sled if you want! I simply adore these mellow creatures. Did you know that it's considered very rude to ask someone how many reindeer they own? I learnt that it's pretty much the same as asking for the amount of money in your bank account.
Luosto was so special to me because I managed to combine all my winter dreams in one go. Wilderness, snow (you can also go skiing of course!), silence, a bit of luxury (in the pool and spa!) and reindeer. I'd recommend checking out the cottages that are up for rent for a very peaceful getaway. If you're not into snowmobiling, check out the husky safaris – there's pretty much no way to be closer to nature!
Thank you to Lapland Safaris for hosting us on the Tour of the Fells!
All opinions and experiences are my own, as usual.
All Photos were taken with a Canon EOS M3 Mirrorless camera and the Canon EF-M 11-22mm 1:4-5,6 IS STM or a Canon EOS 5D Mark III with a Canon EF 70-200mm f/4 L IS